Building Safety in the Backcountry — Kokanee Glacier Cabin Story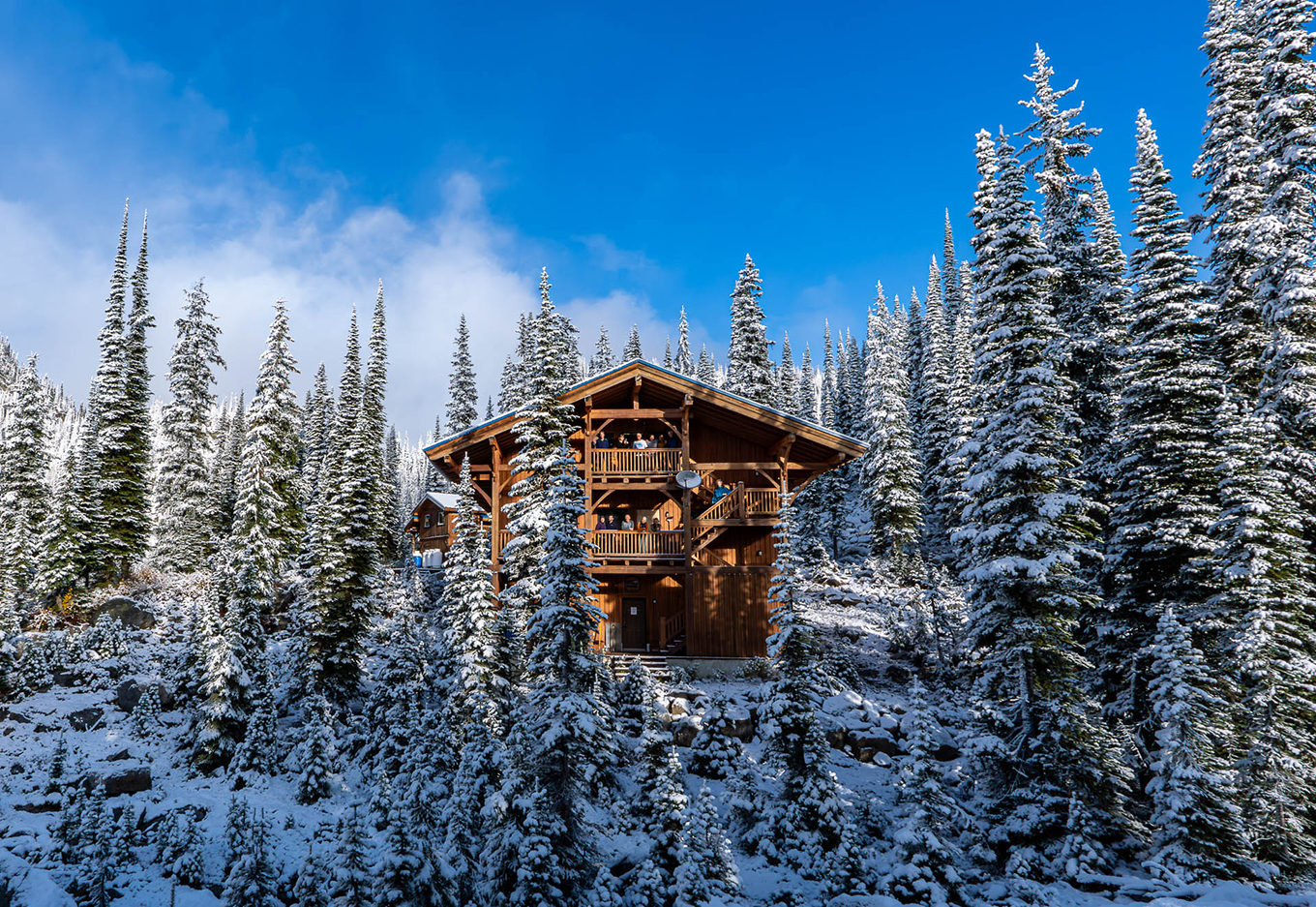 Twenty years ago, a remarkable endeavour took shape in Kokanee Glacier Provincial Park within the southern Selkirk Mountain range.
The construction of a backcountry cabin, designed to raise national awareness about avalanche risk and promote backcountry safety, epitomized the collaborative spirit and dedication of a wide array of individuals, volunteer organizations, and private businesses across Canada.
In the summer of 2002, following four years of planning and leadership by BC Parks  — Kootenays Recreation Officer Roger Tierney and District Manager BC Parks – Kootenays  — Ministry of  Environment Wayne Stetski, it all came together.
On-site construction supervision was provided by Glenn Campbell, fundraising chaired by Mark Sager, and craftsmanship by Hamill Creek Timber Homes and Temple Timber Homes, hailing from Argenta and Kaslo.
Two years prior to construction, a committee comprising Canada's senators and business leaders was formed to oversee corporate fundraising for the project. Their tireless efforts, unpaid but dedicated, played a pivotal role in making the Kokanee Glacier Cabin project a reality.
Operated by a contract with the Alpine Club of Canada, the 20-person capacity cabin officially opened its doors on July 13, 2003, commemorating more than a dozen individuals who had lost their lives to avalanches while pursuing their mountain passions within the park.
The cabin boasts several eco-friendly features, including tables, benches, and bunk beds crafted from recycled wood sourced from a 40-year-old wooden stave water reservoir tank dismantled in Syringa Provincial Park in 2002.
A micro-hydroelectric generating system, coupled with a sophisticated load management system, provides 90% of the cabin's energy needs, significantly reducing fossil fuel usage and helicopter transportation costs for fuel.
Pre COVID-19, approximately 1250 people used the facility annually, and now due to waste water capacity issues, occupancy has been limited to 12 people, knocking that figure down to roughly 800 overnight users per year.
The seed for this ambitious project was sown in the spring of 1998 when a design and environmental impact assessment study for a new alpine cabin was presented, aimed at replacing the aging Slocan Chief Cabin, which had stood for 105 years.
Various local and provincial interest groups, including the Kootenay Mountaineering Club, the Friends of West Kootenay Parks Society, the Association of Canadian Mountain Guides, the Canadian Avalanche Association, the ACC, and the Selkirk College Recreation Program, collaborated to provide guidance on the concept, planning, and design of the new facility.
The loss of Michel Trudeau to an avalanche in the park in November 1998 prompted the Trudeau family to lend their support to raise funds for the cabin's construction and to increase awareness about avalanche hazards.
The national fundraising effort, spanning from August 1999 to March 2021, raised an impressive $1.3 million.
This amount not only covered the construction of the new alpine cabin, which won the BC Premier's Award promoting innovation and excellence in 2004 but also facilitated the restoration of the Slocan Chief Cabin, transforming it into a natural and human history interpretive center.
Since its inauguration two decades ago, the cabin has served as a vital resource for countless backcountry enthusiasts, fostering a sense of community and shared knowledge.
The Canadian Avalanche Association has chosen this location to host numerous educational courses, preparing future industry professionals and perhaps as a result of the knowledge generated, the number of avalanche deaths in the park have plummeted.
In September, a small group of project veterans hiked several hours to the cabin for a reunion and quiet celebration over brewskis in the cozy cabin, paying tribute to the determination and spirit of the Kootenay community that supported the endeavour.
Key figures, largely from the west Kootenay, were Dwight Smith (builder), Ben Smith (builder), Chris Temple (builder), Joanna Temple, Tom Duchastel (builder), Brittny Anderson (MLA for Nelson) and father Terry Anderson, Allan MacLeod (architect), Dave Healy (Ranger), Petra Hekkenberg (ACC custodian) and Roger Tierney (former Parks Recreation Officer) and guests Baiba and Pat Morrow, and Mark Zimmerman.
The Kokanee Glacier Cabin stands as a testament to the power of collaboration, community support, and a shared commitment to backcountry safety, leaving an indelible mark on the history of the Selkirk Mountain range and the hearts of those who cherish wilderness.
— Source, Pat Morrow, born and raised in Invermere and grew up in Kimberley.
Morrow's photographic career took off when he scaled Mount Everest in 1982 as the official photographer for Canada's first expedition to that mountain, and several years later was first to complete the climbers' version of the Seven Summits climbing project (which considers Carstensz Pyramid to be the highest, and most worthy climbing objective in Australasia). As a teenager in the early 70s, he joined forces with environmental activists in both Kootenays to help establish the Purcell Wilderness Conservancy. Today Morrow and wife Baiba continue to lend their support to conservation efforts led by environmental organization Wildsight, aimed at mitigating the destructive forces of, among others, industrial tourism development and extractive industries in the Purcell Mountain range and neighbouring Rockies. More at: http://patmorrow.com/who/