Silent auction kick starts Rob Wright Scholarship
The inaugural Rob Wright Scholarship silent auction held recently at the Adventure Hotel proved to be an overwhelming success as more than $20,000 was raised to form the foundation of a scholarship for young athletes in Nelson.
Wright, who coached from minor hockey to the Nelson Leafs of the Kootenay International Junior Hockey League and was instrumental in building the new Nelson Tennis Courts near L.V. Rogers High School in Fairview, was taken down by cancer earlier this year.
Wright, along with co-builder Keith Bridger, were also named co-Citizen of the Year for 2021.
Spearheaded by former player Ben Williamson and the Wright Family, as well as contributions from the community who donated items for the silent auction, the event topped the $20,000 mark, highlighted by the $5,000 bid for a Wayne Gretzky rookie card by two gentlemen from Edmonton.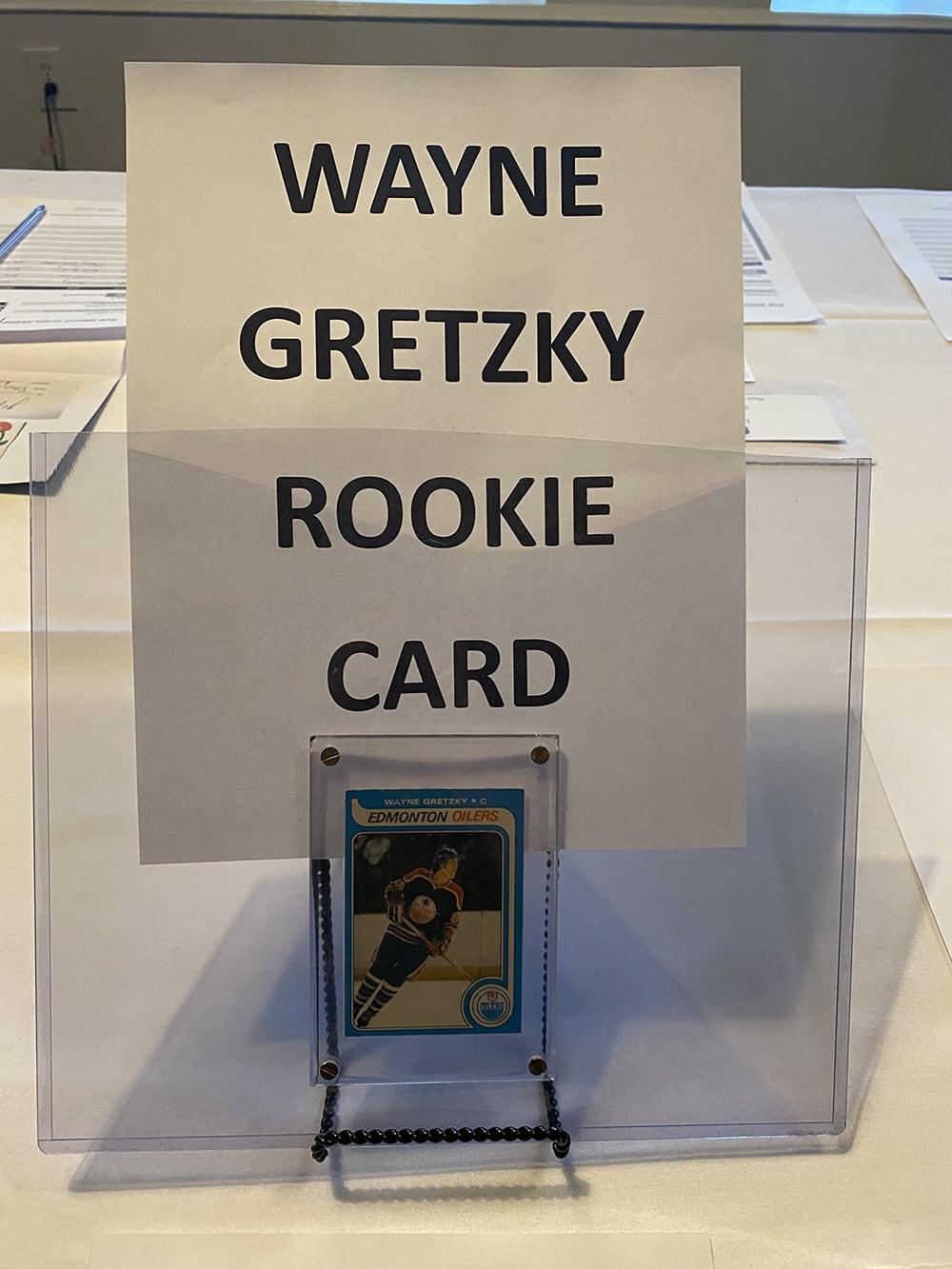 The donation of a Wayne Gretzky Rookie Card highlighted the auction with a bid of $5,000 by two gentlemen from Edmonton.
Wright was raised at Six Mile on the North Shore and attended A.I. Collinson Elementary before completing his schooling at Trafalgar Junior High and L.V. Rogers Secondary.
He was an excellent hockey player, playing on numerous rep teams in Nelson Minor Hockey before heading off to play Junior A in Kelowna with the Buckaroos in the BC Junior Hockey League from 1975-79.
Wright returned to the Heritage City to play for the Nelson Maple Leafs of the Western International Hockey League before going behind the bench to coach in Nelson Minor Hockey, Nelson Leafs Junior team, Kootenay Ice of the BC Major Midget Hockey League, 10 years at the Trafalgar Hockey Academy as well as the Nelson Blueliners Women's Hockey team.
He was an avid tennis enthusiast, horseman, family man and downright a Great Person.
Two great people in hockey — Edmonton Oiler star Connor McDavid and Rob Wright.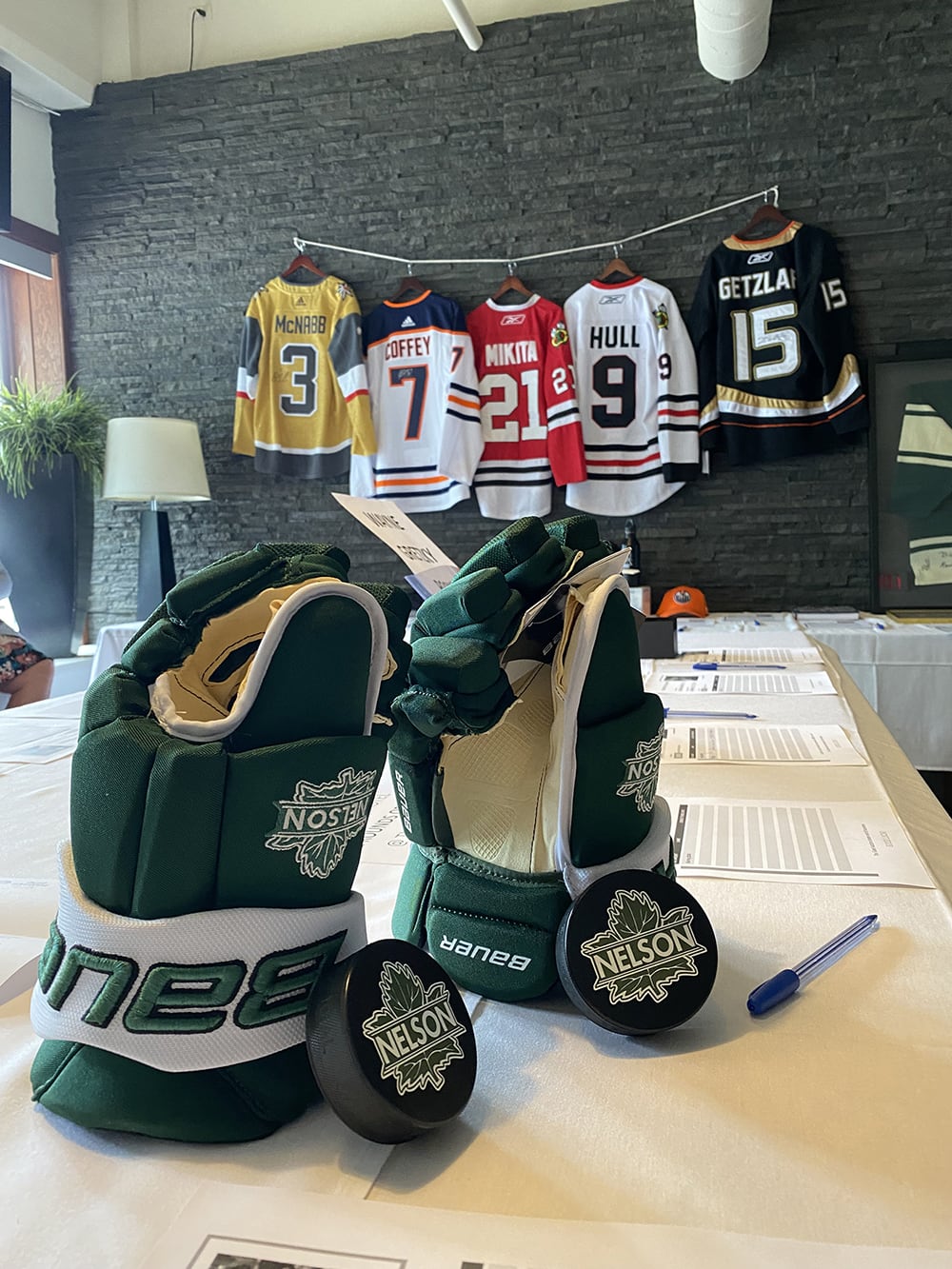 The many items during Saturday's silent auction netted organizers of the Rob Wright Scholarship a nice start to the program.