Glacier gymnasts showcase skills at virtual competitions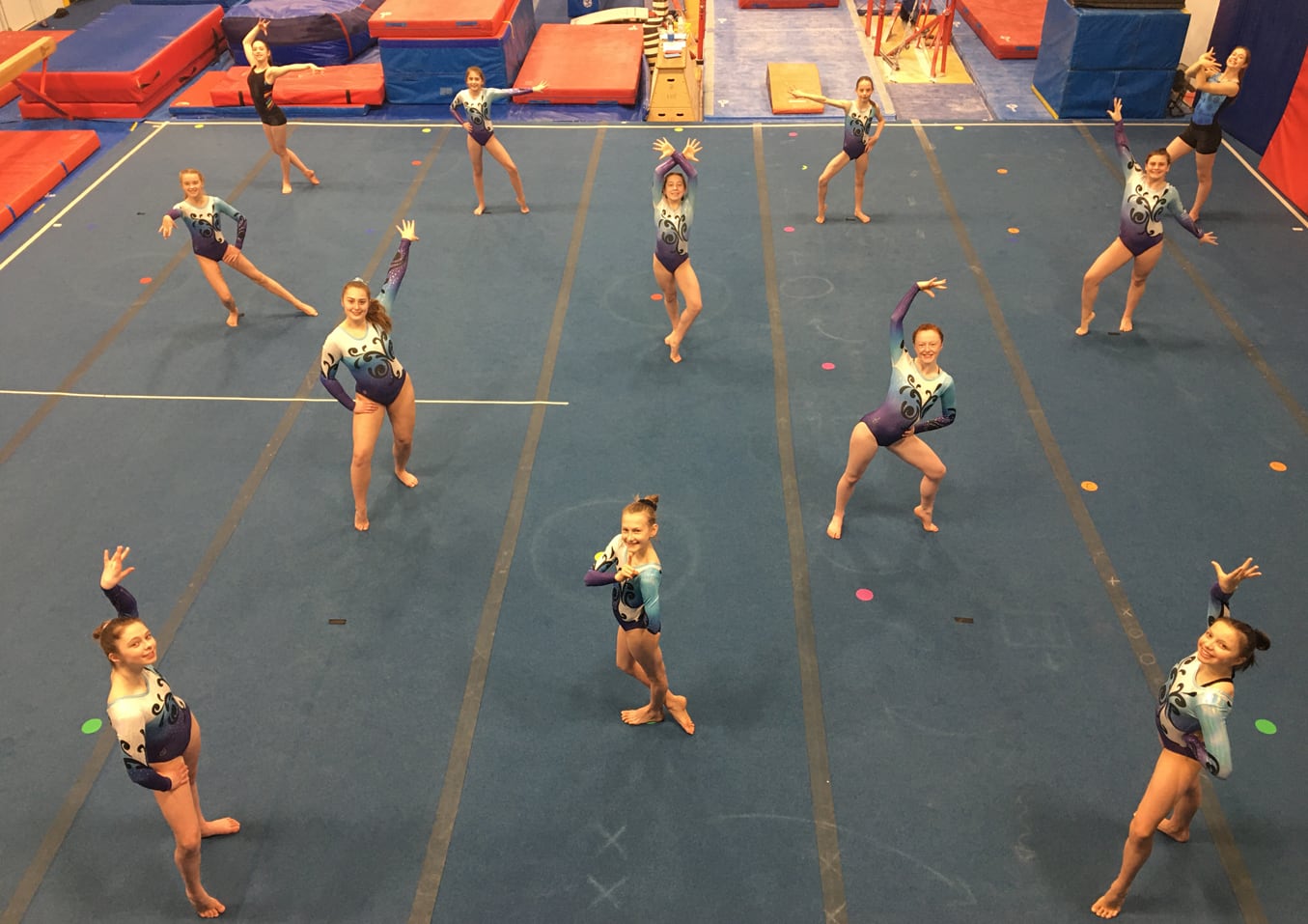 Glacier gynnasts continue to find ways to compete after 22 athletes competed against gymnasts from the Kootenay region, Alberta and Prince Rupert in their first virtual competition.
The Key City Classic Virtual Competition, hosted by Cranbrook's Key City gymnastics club, took place March 7-16. Video routine submissions were accepted during this time and forwarded on for judging.
"We are grateful to be able to use technology in order to continue offering a competitive experience this season," said Glacier Gymnastics Head Coach, Sandra Long.
"The competitive team has continued to train at 100 percent effort, so it was wonderful to have an opportunity for them to showcase their achievements."
This past week, 13 Glacier gymnasts qualified and participated virtually in the 2021 BC Provincial Championships, March 28-April 5. 
In Level 7, Dafni van Hellemond, Asia Szczepanski, Macy Loutit and Anouk Prud'homme. In Level 6, Lumay Plautz, Selina Kromer-Anton, Molly Anderson, Sarah Stew, Anni van Hellemond, Jersey Skolka, Anika Denkovski, Emerson Mandseth and Rebecka van Hellemond.
Due to last spring's lockdown, the 2020 BC Championships was cancelled, making this a very special opportunity for the nine Level 6 gymnasts who missed last year's competition and will make their first appearance at the BC Provincial Championships this season.
Long said, the coaches have noticed the gymnasts preparing with the same motivation and focus as they normally would for an in-person competition and the nerves and pressures that come with competition are still present for the athlete to overcome.
Shortly after the BC Championships, Nelson's Glacier Gymnastics Club will hold the Kootenay Zone Championships virtual competition April 30-May 8, which will have all competitive and developmental levels participating in this virtual event.
Results highlights from Key City Classic:
Xcel Silver
Sophia With – Gold: All Around, Beam, Floor
Teija Hartman – Silver: Vault, Beam / Bronze: Bars
Xcel Gold
9 & under:
Jeanne Troutet –  Gold: Bars / Silver: All Around, Vault / Bronze: Beam, Floor
Elsa Troutet – Gold: Floor / Bronze: All Around
Lillianna Mucha – Silver: Bar, Beam
9 & older:
Ankaret Georget – Gold: All Around, Bars / Silver: Vault, Beam, Floor
Level 6
12-13 year olds:
Anni van Hellemond – Gold: All Around, Vault, Bars / Silver: beam, floor
Jersey Skolka – Gold: floor / Silver: All Around / Bronze: Vault, Bars
Anika Denkovski – Bronze: All Around, Bars, Floor
Emerson Mandseth – Silver: Vault
11-14 year olds:
Sarah Stew – Silver: Beam / Bronze: All Around, Vault, Bars
14 years old and up:
Lumay Plautz – Silver: Bars
Selina Kromer-Anton – Silver: Floor / Bronze: Bars
Molly Anderson – Gold: Bars / Bronze: Floor
Level 7
Anouk Prud'homme – Gold: All Around, Vault, Beam, Floor
Dafni van Hellemond – Gold: Floor / Silver: All Around, Vault, Bars / Bronze: Beam
Asia Szczepanski – Gold: Bars / Bronze: All Around, Floor
Macy Loutit – Bronze: Bars