Little, Clarkson top Balfour Golf Tournaments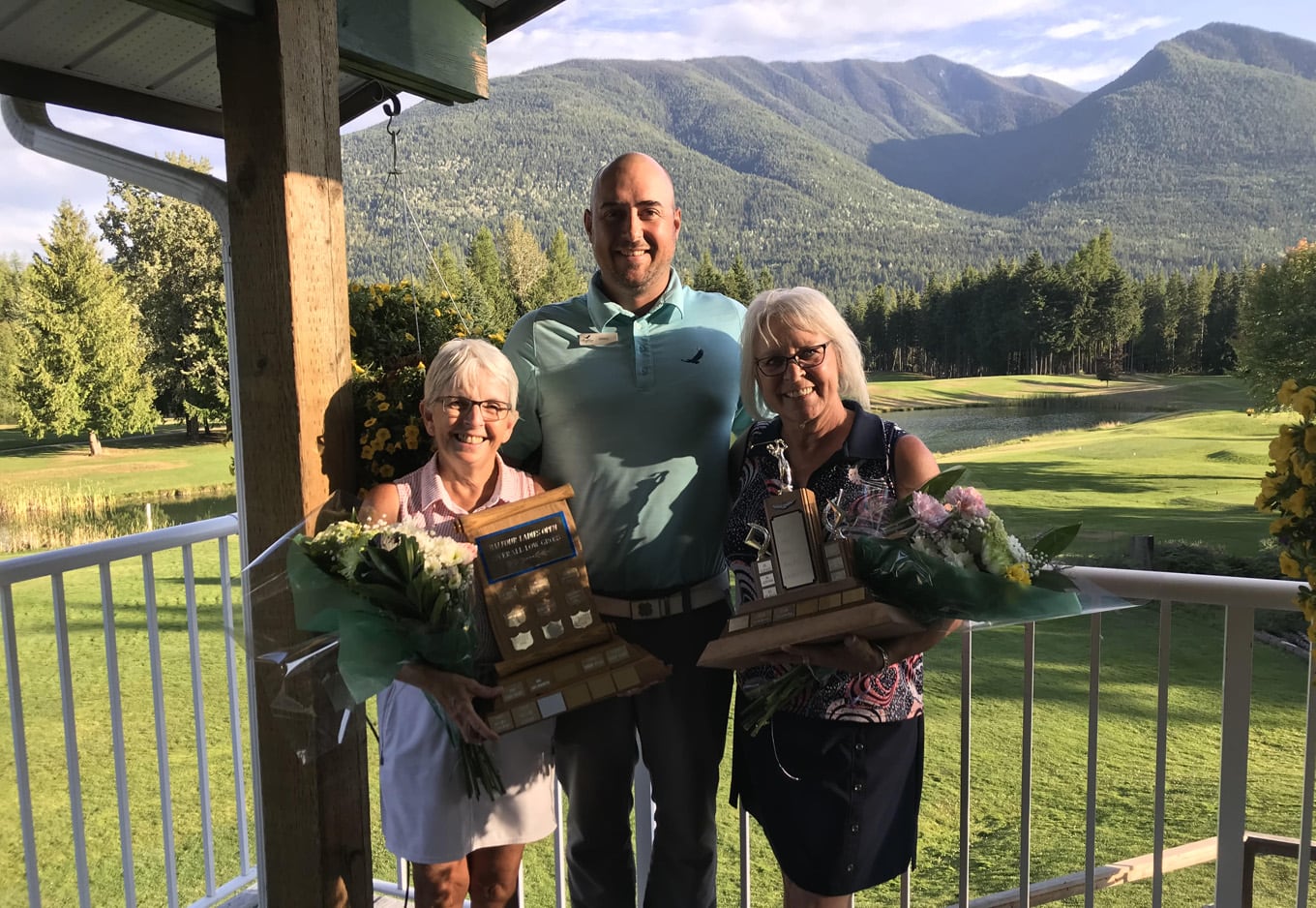 Jackie Little and Reg Clarkson were recently crowned champions during a pair of golf tournament at the Balfour Golf Course north of Nelson.
Little took home the top prize at the Balfour Ladies Open last Thursday while Clarkson won the Balfour Senior Men's Open in late August.
Jennifer Green took home the Low Net Title during the Ladies Open Tournament.
Little is not done with her season as the Balfour Champ is now off to compete in the Senior Women's Amateur Irish Open and Senior Women's Amateur British Open across the Big Pond.
Little won the Super Senior title at the Canadian Women's Mid-Amateur & Senior held in Osoyoos during August.
Clarkson fired a near-record round during the Balfour Senior Men's tournament, finishing with a three-under score of 69.
Both tournaments attracted players from throughout the West Kootenay region.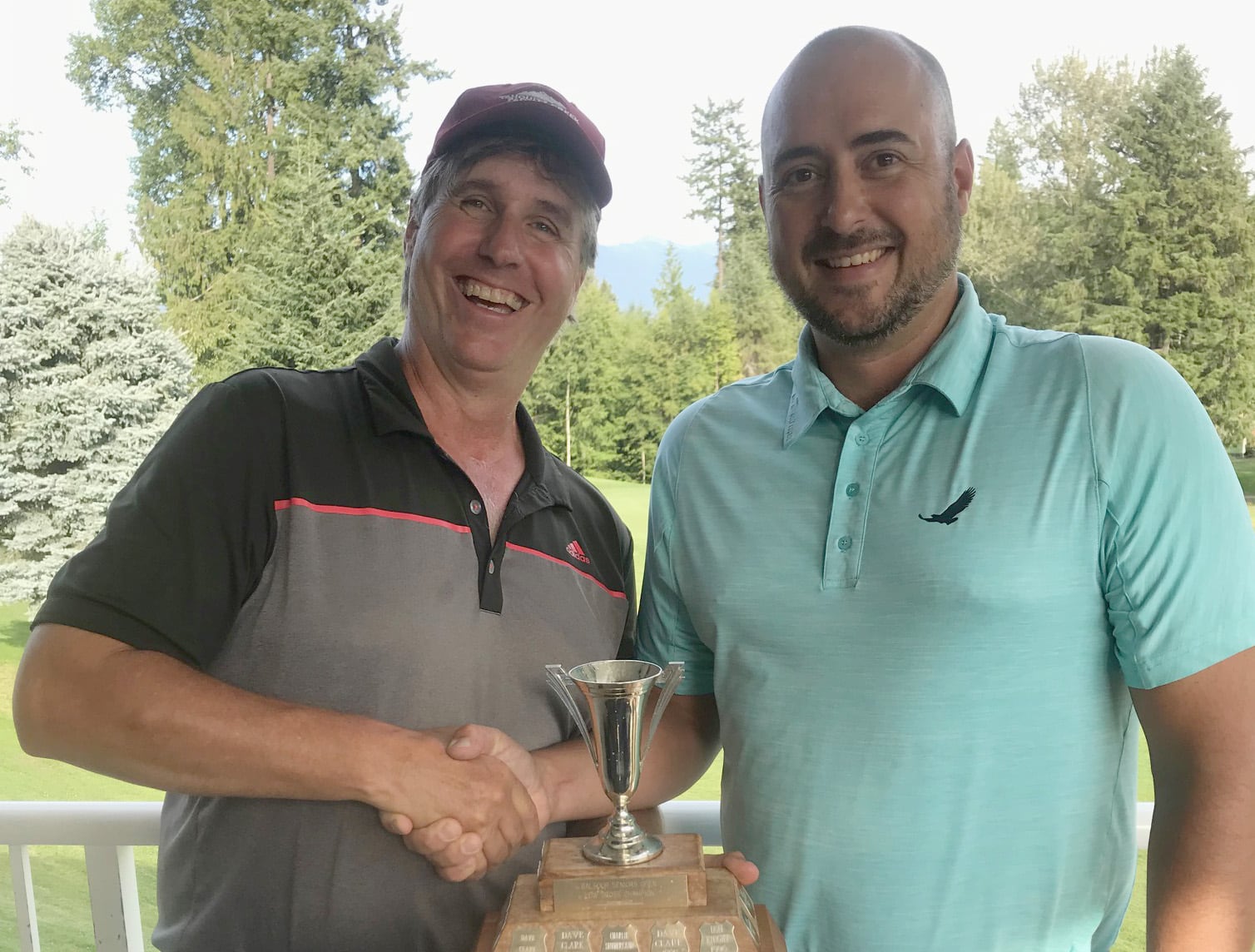 Reg Clarkson receives the Balfour Senior Men's Open Trophy from club professional Craig Wilkinson. — Submitted photo