This time teachers, SD 8 agree new curriculum gets top marks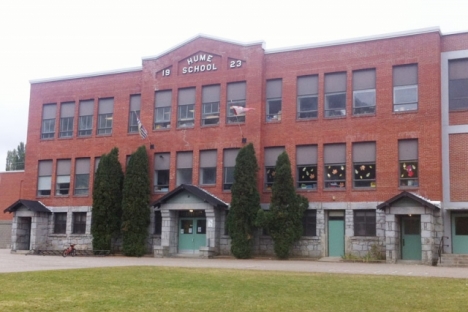 A new support plan was announced Monday to help teachers around the province get the training and information they need to successfully implement the new curriculum.
The plan was revealed by Minister of Education Mike Bernier and B.C. Teachers' Federation president Jim Iker and incorporates $100 million worth of dedicated training time over the next three years, with $1 million for targeted training this year.

"We were delighted to learn the news (Monday) that our provincial partners in education have worked together to find a way to provide important professional in-service for teachers as our District works to implement the new curriculum,," said Jeff Jones, Superintendent for Kootenay Lake School District No. 8.
"This support will augment our Board's commitment to this work and ultimately benefit students in good ways."
Other aspects of the plan feature learning sessions for teachers at the provincial and local levels, and video and Internet based seminars as well as district-level teams for teachers where they can learn and discuss what is and isn't working in the classroom.
The support plan also touts extra time set aside over the next three years for collaborative efforts between teachers associations and dedication of two professional days to the new curriculum.
This plan should also help bridge the experience and technique gap between veteran teachers and fresh recruits just beginning their careers to ensure a smooth transition into the new curriculum.
"Our experienced teachers will bring the wisdom of lessons learned and professional growth through the years of their career," Jones said.
"Our new and emerging teachers will benefit from the quality professional development that will be designed by their colleagues."
Paul Boscariol, President of the Nelson District Teacher's Association (NDTA) said that the progression of implementing and delivering a new curriculum model is a fluid process and some teachers may already be doing some of the trends the model is aiming to apply.
"There's obviously going to be some changes for some people and for others the changes may be incremental, even teachers who are experienced don't stay static as far as how they do their programs and how they deliver it," Boscariol said.
"It's going to be an adjustment for everybody, the degree of which will vary from individual to individual."
Boscariol also said that there while this support plan will certainly help, there is lots of hard work ahead for teachers and schools to make this process smooth and successful.
"The provision of additional time for preparing for curriculum implementation is very important, especially because there's a fundamental shift in how it's is going to be delivered," Boscariol said.
"It's going to require considerable planning on the part of teachers and schools to look at how to best prepare the teachers for this change."
The new curriculum places will focus on teaching the basics of reading, writing and arithmetic within a larger framework of collaboration, critical thinking, and communications skills.
A trial will take place this year for Grades K-9, and implementation in all grades set for 2017-18.
While both Jones and Boscariol trumpet the new program, for parents the new curriculum does come at an expense as government is scrapping four days of student's instructional time so teachers can learn the new material.