Nelson U12 Boys return from Icebreaker Tourney with silver medal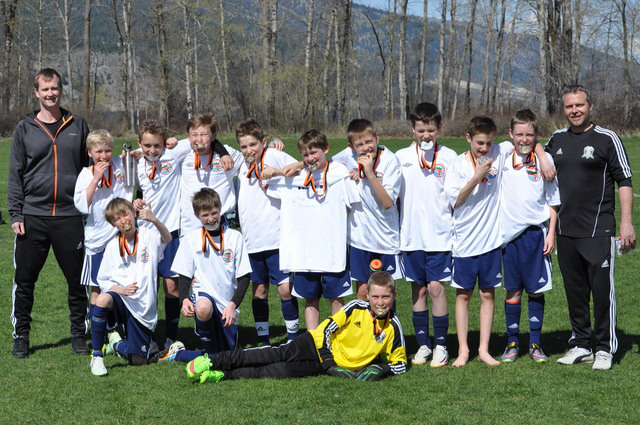 The Nelson Youth Soccer U12 Boys lost 1-0 to Kelowna in the gold medal final of the Icebreakers Tourney recently in the Okanagan.
The tournament was the first of the competitive rep season for the U12 squad.
Nelson missed a pair of penalty kicks that came back to haunt the squad as Kelowna would score the only goal in the contest.
"They represented the organization very well and I couldn't be more proud of each and everyone of them," said head coach Al Faraguna.
"I was a little worried prior to the tourney, as I put our squad in the Gold division for the weekend and wasn't sure how they would compete with the best there," Faraguna added. "It didn't take long for me to realize that they were one of the most well rounded teams in that category."
Nelson opened the tournament defeating Calgary 1-0 before rocketting past Vernon 6-1.
"Our boys controlled the play from start to finish," Faraguna said.
Nelson then defeated Kelowna in penalty kicks to advance to the final.