Bedtime Rhymes Pantomime packs in the crowds at Capitol Theatre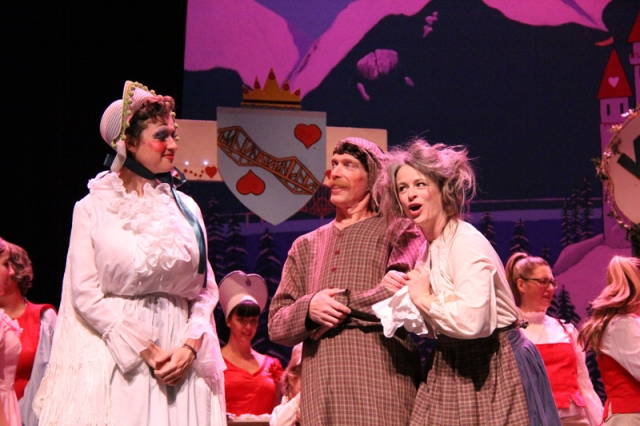 The lights were set, the actors ready and the crowd finally seated.
Opening night for  Bedtime Rhymes Pantomime was a great success as the cast treated the crowd to an amazing performance Thursday at the Capitol Theatre in Nelson.
Written by Nelson local, Lisel Forst (the villain in Sherlock Holmes, 2012) and directed by her husband Jeff Forst (Nelson Youth Theatre), Bedtime Rhymes Pantomime takes all the characters from Mother Goose and brings them to life on the streets of a nursery rhyme version of Nelson.
Bedtime Rhymes Pantomime also features music direction by Sydney Black and choreography by Mackenzie Hope.
The local production includes 55 local performers including Darren Fuss, Zak Higgins, Eli Geddis, as Mother Goose, Ty Wright, Marleah Staten, Heather Gingras, Anna Bundschuh and Brian Munroe.
Showtimes are Thursday through Sunday (December 4, 5, and 6) at 7:30 p.m. and matinees on Saturday and Sunday (December 6, 7) at 2 p.m.
Tickets are $15 for adults, $10 for students, or $45 for a family of four. Buy tickets at http://capitoltheatre.bc.ca/ or phone 250-352-6363.