Court injunction gives hope to those who need medicinal weed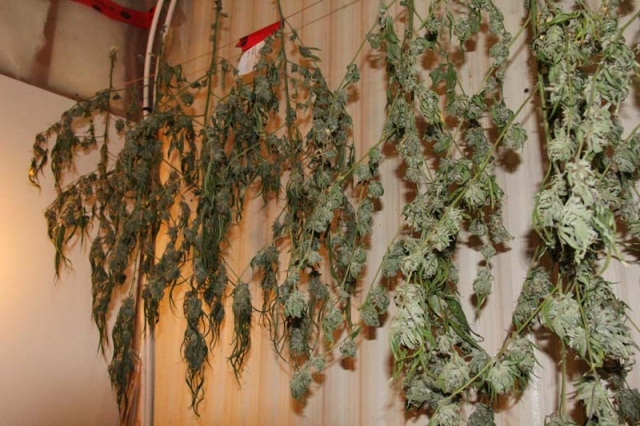 While new regulations around medical marijuana production came into effect on April 1, a court injunction (recently appealed by the federal government) has granted growers with licenses under the own system to keep producing their own medicine until a legal challenge against the federal government's new law is heard
The move that gives hope to local patients who worry about escalated costs of the product and the potential for a supply shortage that will deny them access to medicine they need to treat their illnesses.
One Nelson area patient who produces his own medicinal cannabis and spoke to The Nelson Daily on condition of anonymity said marijuana is the only thing that helps relieve the pain and discomfort of his muscular sclerosis.
"My muscles get very rigid, which is called spasticity," he explains.
"(Marijuana) really helps with the spasticity. It helps my walking speed and it helps me with my pain and sleeping . . . It doesn't make (my symptoms) go totally away, but it doesn't bug me so much."
When asked how he feels without his medicine, he said life is a lot harder.
"It almost feels like I could pull a muscle just by turning my head," he explains, noting that his daily walk around the block also takes an extra five minutes when he doesn't smoke.
"It helps me walk better and really just cope with everything."
Diagnosed with MS in 1984 and growing since the federal government first put the system in place in 2002, he says the previous system was working well until the Conservatives formed government, when he says the old system was somewhat abandoned.
"It just really wasn't monitored at all," he says. "They had a phone number called a crisis line but nobody ever answered it.
"Since the Tories took over it's really changed. They've gradually paid less and less attention to it and I think they made it so easy for everyone to get ahold of it and create a crisis so they would have a reason to do this (change the laws)."
Regardless of his disagreement with the new regulations, he planned to stop growing his own plants on March 31 – a move he says would have more than tripled the cost of his medicine, from about $300 to about $1,000 per month.
With the court injunction and federal appeal in place that will keep the issue tied up in court for likely many months to come, he now needs to start all over again with new plants – a move he says will take about six months and cost about $1,000.
He says the laws are being changed because the government says it wants to make things safer, but in the process the patients are being forgotten.
"Think about the patient," he says. "They say it's only two percent of people that have chronic diseases . . . But don't forget about them."
NPD says injunction will help ease transition
Nelson Police Department Chief, Wayne Holland says the court injunction allowing people with licenses under the former system will help keep the supply of medicinal marijuana available for people who need it while producers under the new system catch up with the demand.
"In a way, the status quo is going to work because job number one is to make sure those who do need access have it," Holland says, adding that he feels the federal government and society as a whole needs to make a decision around medical marijuana.
"This is a federal issue, but also a societal issue. I, like other police chiefs, would like society to make some determination about what their tolerance would be. And I would like the federal government to make a decision or have a policy that would facilitate people who need medical marijuana to have access to it."
Holland said a system needs to be in place to make medical marijuana affordable and accessible for people with lower incomes who need it or it could encourage a black market around it where people can get marijuana for cheaper than they could through legal means.
"That's just inviting potential for abuse," he says. "Because if someone can't afford it, it could be fought in court under Section 7 (of the constitution) . . . It could take months to resolve and in the meantime people are forced to access a black market or go without.
"For medicinal reasons we want people to have ready access to it on a compassionate level, and we don't' want them to be gouged."