World Food Day raises awareness of hunger and poverty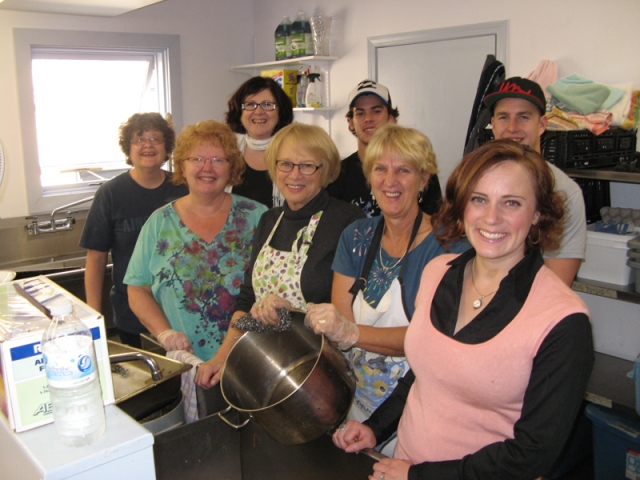 In advance of Wednesday's (October 16) World Food Day, MLA Michelle visited social service providers throughout Nelson to support and celebrate the many volunteers fighting hunger in the community.
"The amount of time and energy that volunteers put into preparing food in this community is truly inspiring," Mungall explained in a media release.
"Many people view hunger as something that happens elsewhere in the world, but in reality there is a large group of volunteers right here in Nelson that work every day to ensure that everyone in our community has access to the food they need to live."
World Food Day has been observed every October since 1981 with goal of raising awareness of hunger and poverty.
The Nelson/Creston MLA visited and worked with volunteers at the Nelson Food Cupboard, Our Daily Bread, The Salvation Army and the Friendship Outreach Clubhouse.
The issues surrounding hunger and poverty are ones very familiar to Mungall, who managed the Nelson Food Cupboard ten years ago.
Since June, Mungall has been serving as Opposition Critic for Social Development and has been meeting with advocacy groups and social service providers in the Kootenays, Okanagan, and the Lower Mainland.
"Everywhere I have been as Social Development Critic, I have heard that the Government is not doing enough to support our province's most vulnerable citizens," Mungall said.
"The work that volunteers are doing is admirable, and it's time government took their lead. This province needs to join the eight other provinces who have a comprehensive poverty reduction plan."