A compost debate and more-- a summary of the June 10 council meeting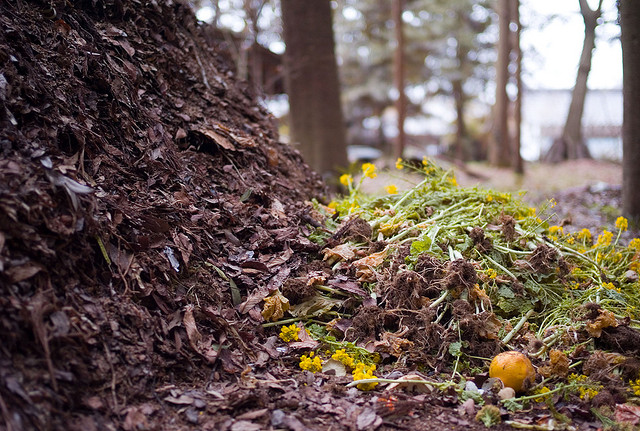 The following is a summary of the regular meeting of Nelson City Council held on May 10, 2013
Compost
Councillor Donna Macdonald moved that the city do an assessment of composting options for the city. This could include hiring a consultant for a maximum of $15,000 to be taken from the Recycling Reserve Account, and it could include consultation with the Regional District of Central Kootenay (RDCK) which is responsible for regional waste management.
"Why would we pay for this when the RDCK is already going to do it?" Mayor Dooley asked. "Why should we pay for this twice?"
The RDCK intends to begin planning for the composting of food waste in the region in 2015, according to its Resource Recovery Plan.  The plan also envisions gradually upgrading its management of wood waste and yard and garden waste, and assisting home composters, all with few specifics and over a broad time period.
Central to the plan is moving the landfill from the current site near Salmo to Ootischenia, near Castlegar, where centralized composting would eventually happen.
City Manager Kevin Cormack suggested council put  Macdonald's proposal off for a year and then work with the RDCK on it. "If they aren't part of the solution, it won't work," he said. "If we do it independently of the RDCK, it puts us in a position where we do not have faith in the RDCK. Composting is not part of council's mandate."
Councillor Deb Kozak agreed with Dooley and Cormack. Councillor Paula Kiss disagreed with them.
"First of all, organics are not waste," said Kiss. "They are a resource. I don't want to see it get trucked. With the RDCK, I assume it will be trucked somewhere."
Kiss expressed doubts that the RDCK timeline is feasible and that the project in the hands of the RDCK might take longer than expected.
Macdonald said the more information council has up front about the costs and processes and implications of composing the better. "The RDCK's process would benefit from our assessment," she said. "It would be useful to everyone to have this information in advance."
"They are looking at a large central composting facility in Castlegar," she said. "How long will that take? It is a huge project because it will have to include industry. Our assessment would tell us if there are other ways to go."
The RDCK's Resource Recovery Plan states that the RDCK will "evaluate participation in a minimum of one community-based composting pilot project within the Plan period. The pilot project may serve as a model for projects in other communities if successful."
"We will be ahead of the curve and that is where we want to be," said Macdonald, "not led by someone else's analysis, we will have our own. We will not be asking the RDCK for a big time commitment. Let's ask if they can provide an hour a month for oversight of this."
Councillor Bob Adams agreed with Macdonald. "We need a good handle on this asap, not next year," he said. "They have dragged their feet on every refuse disposal process that has ever come up."
"I agree with Councillor Adams," said Councillor Robin Cherbo. "We need a home-based solution. Our study would give us options and might actually save us money."
Council voted in favour of Macdonald's motion, with Kozak opposed.
Partnership agreement with the IHA
Council discussed a request from Councillor Robin Cherbo that the city and the Interior Health Authority into partnership for the sharing of information and resources. There was some debate stemming from the vagueness of the purpose of the partnership and what council would be committing itself to. Eventually satisfied that the partnership was largely symbolic and informal, council agreed that writing the agreement would be added to the staff priority list as a medium priority.
A list of all payments made by the city in May, plus building permit stats
Council were provided with a list of all payments made by the city during the month of May, with names of all vendors and amounts, along with building permit stats for that month. That document is attached at the bottom of this article.
Partnership re Climate Change
Councillor Deb Kozak proposed, and the council agreed, that Alp-S, a scientific research organization based Austria may put Nelson on its list of communities that might be eligible for future funding and partnership for the study of the effects of climate change on mountain communities. This is a result of professional connections between Dr. Mel Reasoner, a Nelson climate scientist, and Alp-S.
Sandpoint, Idaho
Council agreed to a formal partnership with the town of Sandpoint, Idaho, orginally proposed by Councillor Kozak in 2011.
Native plants for Davies St. Park
Council agreed to write a letter of support for the Central Kootenay Invasive Plant Committee's grant application to plant 250 native plants in Davies St. Park.
Support letter for community health
Council agreed to write a letter of support for the Community Health and Education Society in its application for a $5000 grant from the Municipal Community Health Initiative.