Annual Festival Nelson draws into city for 25th year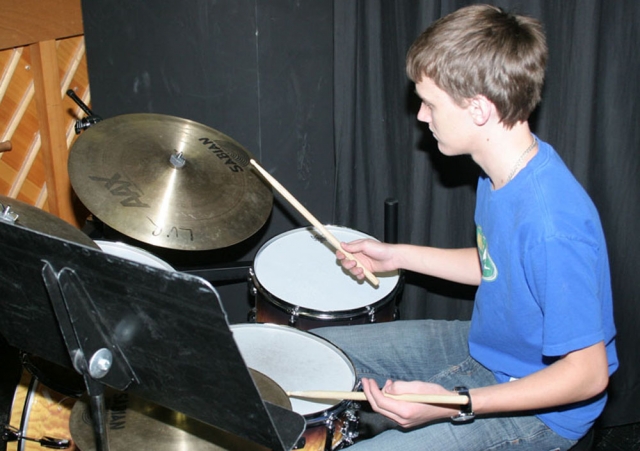 One of the largest annual events in the city is set to take the stage Friday night for the 25th time as Festival Nelson kicks off with nearly 1,000 kids from 35 schools from all over Western Canada and Washington state.
The festival gives people a chance to see some of the best up and coming musicians perform. Using two venues over two days — LV Rogers High School and the Nelson United Church — the festival is non-competitive and draws its success from bringing musicians together, said co-chair of the event (with Karen Walgren), Keith Todd.
L.V. Rogers hosts band performances, with instrument clinic in flute, clarinet, saxaphone, trumpet, trombone, lower brass, electric bass and drums. The clinics are held Friday and Saturday at 10 a.m. and 2 p.m.
"It's become a real destination for Western Canadian groups because it's a non competitive festival and we bring in a very high standard of adjudication," said Todd.
"They give valuable, positive feedback to the young musicians, which is what it is all about."
The festival highlights school jazz and concert bands, as well as choirs. The Nelson United Church will see choral groups.
Festival Nelson runs Friday from 8 a.m. to 5:15 p.m. and Saturday from 8 a.m. to 4:30 p.m. at L.V. Rogers and 8 a.m. to noon at the Nelson United Church.
The evening concerts run at 7:30 p.m. at L.V. Rogers. This year the concerts will see Jude Davison (Friday) and the Don Clark Sextet (Saturday). Tickets are $12.
Festival history
Festival Nelson was launched in 1986 thanks to the vision and passion of former school district music coordinator Helene McGall.
Her dream was to create a non-competitive music festival that would provide a positive educational experience for music students.
The festival's initial success was due in part to a solid line up of adjudicators and musical guest performers, a tradition that has continued throughout the years.
Festival Nelson has received glowing reviews from thousands of music teachers, adjudicators and students throughout the Pacific Northwest.
This is because of the non-competitive format, the quality instruction received from the adjudicators, the workshops and clinics and, of course, the evening concerts.
twitter.com/#!/TheNelsonDaily