Nelson Ford Shootout Novice Tournament fills Nelson with hockey fans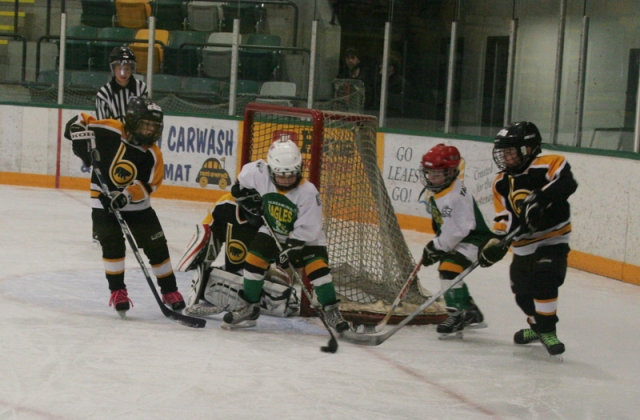 If parking was a problem this weekend in the City of Nelson, blame organizers of the Nelson Ford Shootout.
But remember, too many visitors to Nelson is a good thing.
Once again the Nelson Ford Shootout Novice Tournament proved to be another success as more than 500 players and parents flocked to the Heritage City to compete in the annual event.
Fifteen teams, including the Nelson Senior Leafs, Senior Rockets and Junior Nitros from Nelson Minor Hockey, participated in the tournament.
There were two divisions, junior and senior novice. Each team played three games at the Nelson and District Community Complex or Civic Centre Arena.
Teams entered from Rossland/Trail, Beaver Valley, Castlegar, Spokane and Tri-Cities.