Smith, Christon Claud William
(November 22nd, 2021)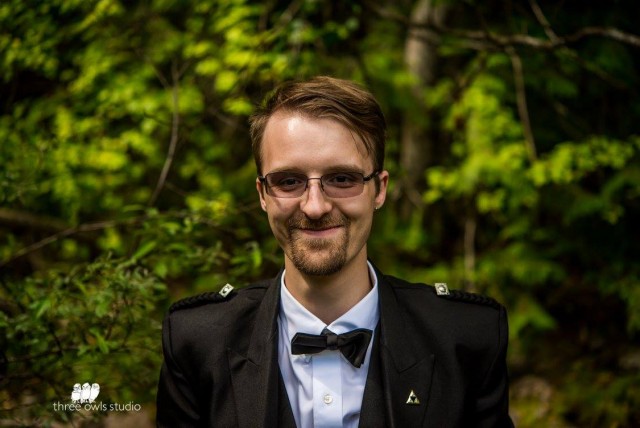 It is with great sadness that we announce that Christon Claud William Smith left this physical world on 22nd November 2021 in Calgary, Alberta. He passed peacefully at home surrounded by family, friends and with his wife at his side.
Christon is survived by his partner of 15 years, his soul mate Danielle Sali, his loving brother Aidan, sister-in-law Elizabeth King, niece Alexandra, and his parents Carl & Helenora Smith.
Christon was born in 1987 in Chertsey, Surrey, Great Britain. The whole family moved on one big adventure arriving in Nelson British Columbia on 1st May 1996.
He graduated from LV Rogers in 2005 and then went on to complete a multimedia diploma at Selkirk College. In 2007 he went off and back packed around Europe for 6 months with a side trip to South Africa, on returning to Canada he decided he needed more education and went to Lethbridge University where he completed a BFA in New Media.
While at Lethbridge he met his loving partner Danielle, they decided to get married in a family ceremony at his childhood home in Sproule Creek, it was a wonderful day.
Christon and Danielle based themselves in Alberta where he worked as a Graphic Designer for Speedpro Signs. They loved the lifestyle in Calgary and spent much of their time either at the bird sanctuary or in book or model stores. Christon loved painting Warhammer models, playing Dungeons and Dragons with an online group arranged by his brother, and prior to the covid shutdowns they had been involved in Live Action Role Playing.
He lived with cancer for a prolonged period, but his concern was always for his wife, family and friends rather than himself. He was Compassionate, Brave, and Strong.
Christon did not want anyone to be sad at his passing so we would ask anyone who knew him to smile when they see his picture or think of him, if possible, please raise a glass and wish him well on his next adventure.