Nash, James Trenton
(December 17th, 2018)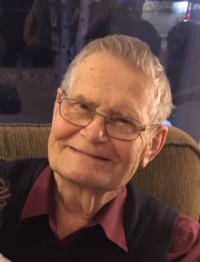 James Trenton Nash
It is with great sadness that the family of James Trenton Nash (Trent) announces that Trent passed away suddenly on Dec. 6th, 2018 at the age of 73.  Trent had bravely battled Amyloidosis for the past couple of years.
Trent was born in Roblin, Manitoba on March 15, 1945.  He moved to British Columbia just after completing high school to work as a logger in Houston.   After a winter in the bush, he joined the BC Forest Service where his career spanned 35 years.  Trent`s passion for and enjoyment of the forest was a constant throughout his working life.  While working he also studied Forestry, eventually acquiring the credentials to become a registered professional forester.  He worked in Kitimat, Terrace, Burns Lake, Prince Rupert and Nelson.  His work included extensive travel in the regions in which he worked.
Trent married his best friend and soul mate Phyllis in 1970.  They met in Burns Lake three years earlier where both were posted in the early stages of their careers.  Their daughter Adrienne was born in Prince Rupert in 1974.   Trent was first and foremost a family man – a devoted husband, loving father and proud grandfather.
Trent was also a committed community volunteer.  He was active in Kiwanis and Rotary Clubs while living in central BC.  He truly found his niche in the Lion`s Club that he joined when he first moved to Nelson.  Trent served as President, Treasure and Secretary as well as being a Director for most of the 40 years he participated in that organization.  He particularly enjoyed the annual July 1st pancake breakfast, maintaining the ice rink in Lion`s Park and the firewood sale.  Trent also served as a board member of the Capitol Theatre for 6 years.  He was greatly appreciated by his friends and neighbours for his good-natured sense of humor, his skills as a handyman and his generous nature.
Throughout his life Trent enjoyed outdoor activities including camping, skiing, snow shoeing and hiking.  He loved complex puzzles and anticipated the New York Times crossword every week.  Trent also travelled widely including trips across Canada, the United States, Europe, Africa and Mexico.   He particularly loved train travel and road trips.
Trent is survived by his wife Phyllis, daughter Adrienne (Kyle Sundstrom), grandson Evan, his siblings Gladys Coulter, Leonard Nash (Liz) and Gordon Nash (Robin), sister-in-law Beverley O`Brien as well as his nephews Rodney and Lee Coulter, Jason Nash, Michael Nash and Luke O`Brien as well as niece Jennifer Nash. Trent was predeceased by his parents Anna and Leonard Nash as well as his niece Lisa Nash.
Memorial service will be held on Monday, December 17th at Thompson Funeral Home at 1:00 pm.  In lieu of flowers donations may be made to the Nelson Lion`s Club or the Capitol Theatre.