Hamilton, Martin Thomas (Marty)
(June 13th, 2017)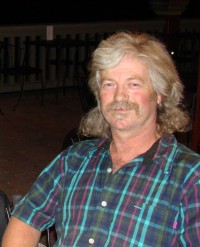 Martin Thomas Hamilton (Marty) aged 63 years
It is with deepest sorrow we announce the sudden passing of our beloved Marty. Predeceased by his loving father Thomas and survived by his beloved mother Catherine; children Ashley (Lyle) and Dean (Jenny); grandchildren Vanessa, Crystal, Julia, Kyleen, Tyler, Cody; greatgrandchildren Olivia, Mason, Kinsley; siblings Kelly, Valerie; nephews Bryan, Thomas, niece Hailey.
Marty was at his happiest living the country life creating beautiful music with friends and family. Marty's kindness, compassion and generosity were second only to the love of his family.  Marty was a talented guitarist and musician who loved the outdoors; he enjoyed time spent on the lake and in the Kootenay mountains. His expert snow cat driving helped create epic memories for many deep powder enthusiasts at Retallack.
Dear Marty, we will miss your smile, your humility, your peaceful nature, and your legendary guitar music. You made all our days brighter.  With love, your family.
In lieu of a funeral service there will be a celebration of Marty's life, time and place to be announced at a later date.