Quebec Condors outlast Kootenay Bombers for Gold at Club Volleyball Nationals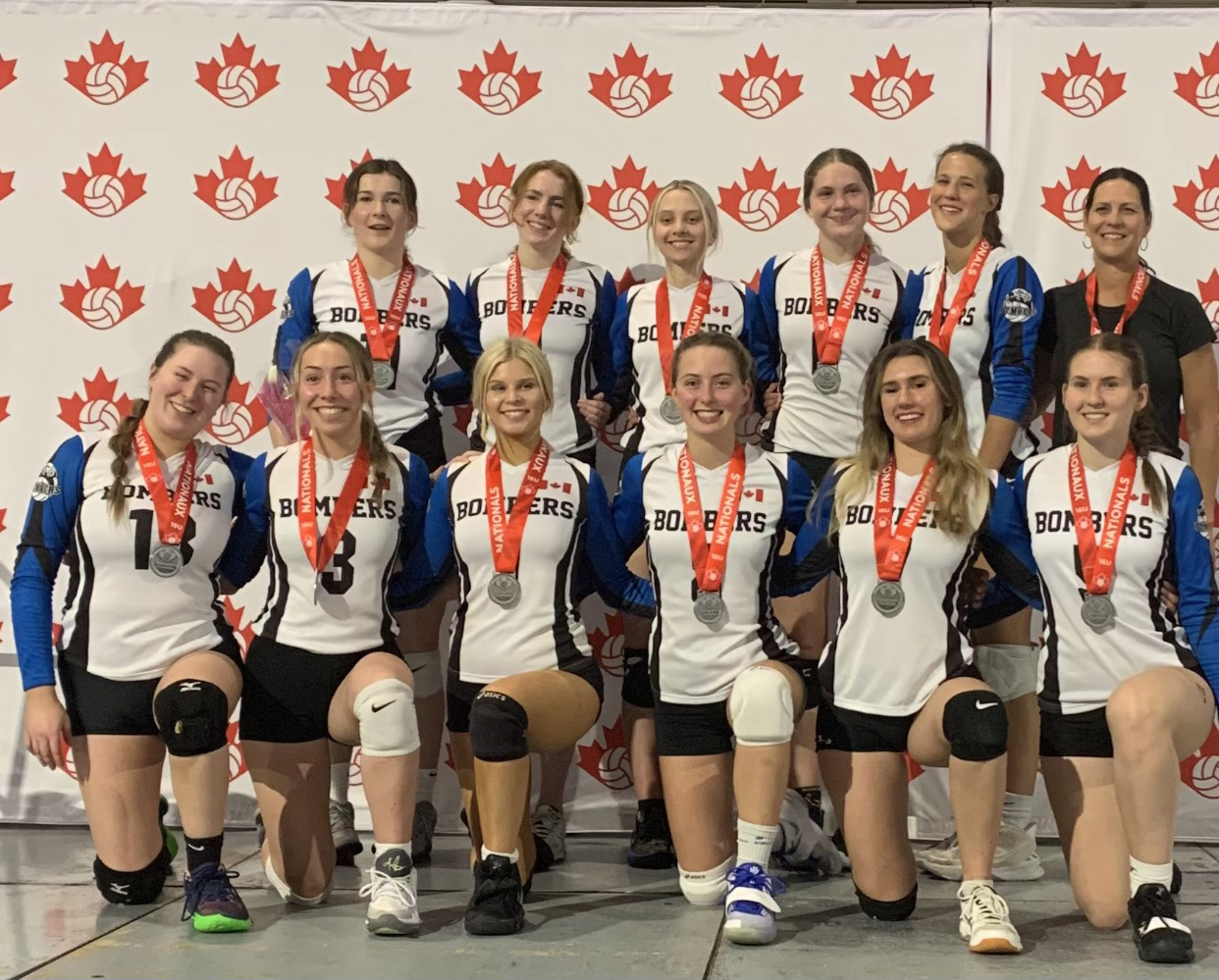 The Kootenay Bombers came within a whisker of capturing a Gold Medal at the 18U Youth Club Volleyball Nationals this past weekend in Calgary.
The Quebec Condors outlasted the Kootenay Bombers in the 18U Youth Nationals by posting a three-set — 25-23, 20-25 and 15-11 — in the gold medal final.
The Silver Medal showing concludes the Club Volleyball season for a Kootenay Bombers team that entered the Nationals having won the 18U Provincial title last month in Richmond.
The Kootenay Bombers, consisting of seven Grades 12's and four Grade 11's from Nelson and Slocan Valley, finished the round robin undefeated to capture the top spot in the pool play.
The Kootenay Bombers defeated DCV Smash from Alberta, 22-25, 25-11 and 15-8, Southwest Central Wildfire from Alberta, 25-23, 25-15, and CBC Falcons from Newfoundland, 25-12, 25-14, on the opening day of the tournament.
The next day, teams were put into six power pools where the Bombers continued to shine against national opponents, defeating Loopers from Newfoundland, 25-7, 25-22,  Black Gold from Alberta, 25-9, 25-17 and then Central Valley Chaos from Saskatchewan 25-15, 25-17.
The 3-0 record gained the Kootenay Bombers top spot again, which earned the BC team them a bye into the Tier 1 semi-finals on Saturday.  
The Kootenay Bombers met DCV Smash at the Olympic Oval.
Coach Staci Proctor said the Bombers didn't play their best first game due to nerves and many unforced errors but managed to squeak out the win with scores of 21-25, 25-22 and 15-9 to advance to the U18 Tier 1 Final.
The Kootenay Bombers, coached by Staci Proctor, include Hannah McClure, Robyn Bunyan, Lexi Elias, Abby Ens, Atlyn Proctor, Breanna St Thomas, Amelia Finley, Gevyn Hlookoff, Olivia Bezaire, Sedona Shuel and Natasha Holland.