Gyro Park plaque donated to the Nelson Museum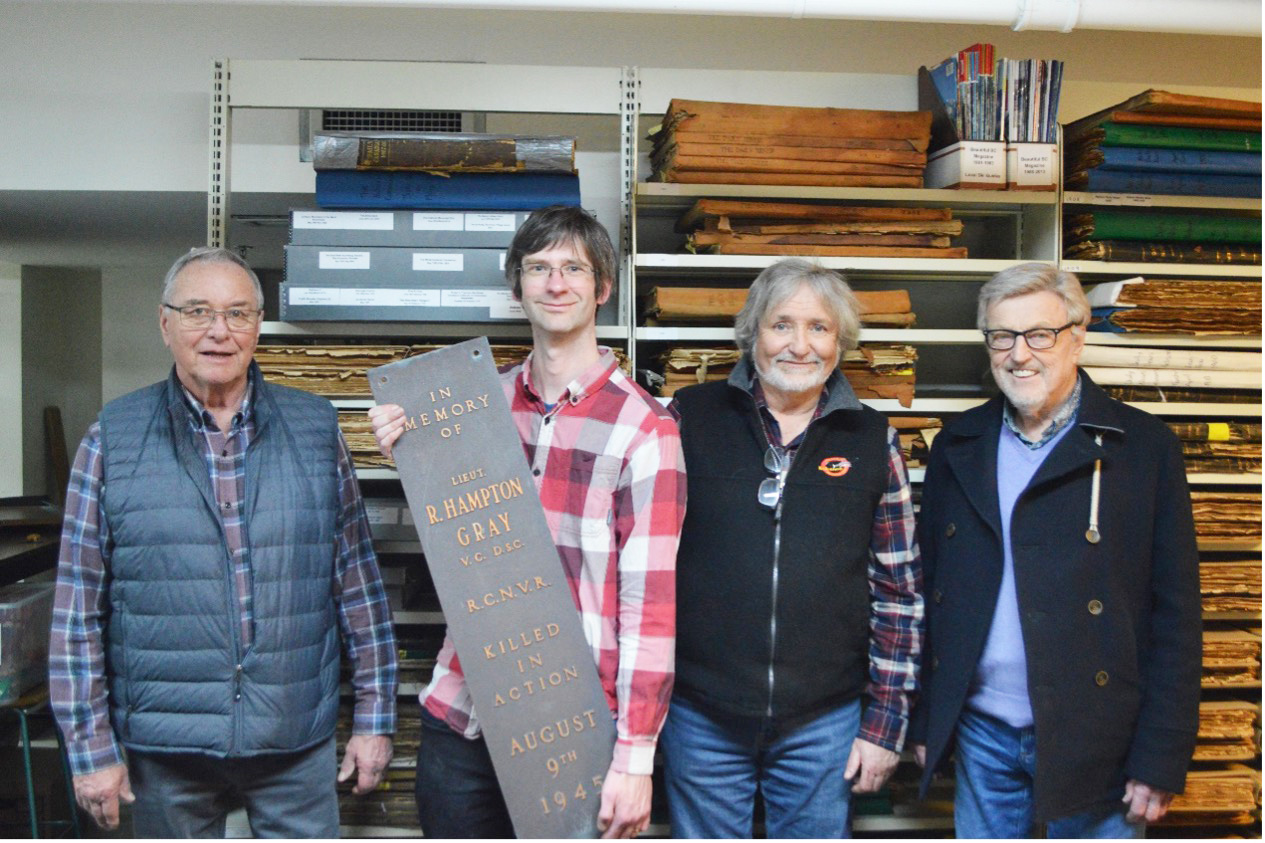 A piece of the historic Gyro Park bridge will live on in the Shawn Lamb Archives at the Nelson Museum, thanks to a donation from the Nelson Gyro Club.
The bridge was recently dismantled due to failing structural integrity.
The plaque was installed in 1952, when the bridge was dedicated to Robert Hampton Gray VC, a World War II pilot who was the last Canadian recipient of the Victoria Cross – the highest award in the Honours system.
"The plaque is in remarkably good condition, and is an important addition to the Museum collections," says Nelson Museum Archivist and Collections Manager JP Stienne. '
"The Gyro bridge has been a landmark in Nelson for over 70 years."
The Nelson Museum has records of the Nelson Gyro Club dating back to their inauguration in 1924, and the plaque continues to build on the club's history.
"After spending the last 70 years on the bridge, it seems fitting that the plaque now resides in the Museum where it will be preserved for future generations," adds Gyro Club President Joe Vingo.
The plaque was removed with the assistance of Nelson Public Works.