Celebration of life for Nelson Police Officer Mathieu Nolet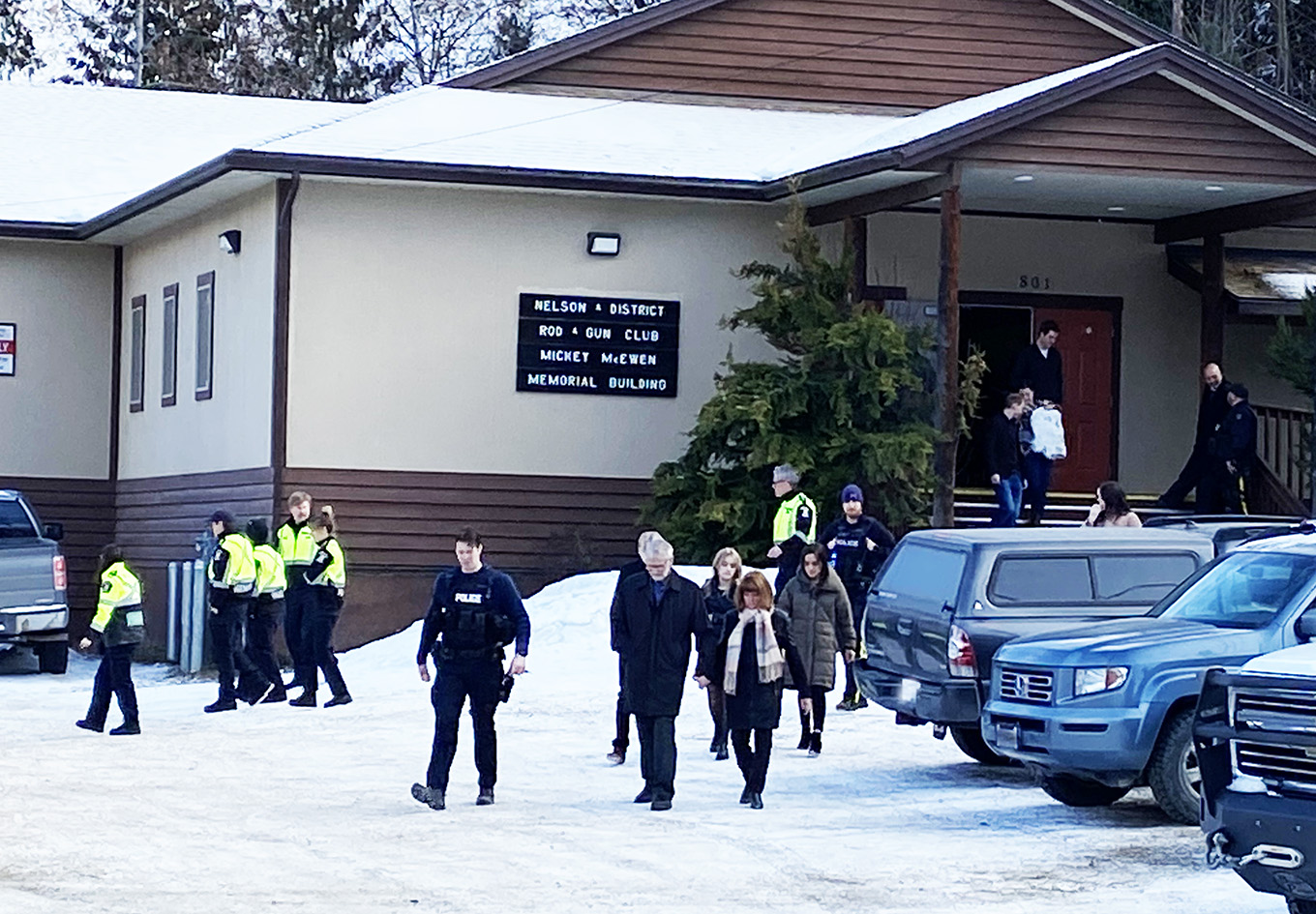 On a sunny day in Nelson, family, friends, and first-responders colleagues gathered at the Nelson Rod and Gun Club celebrate the life of Nelson Police Constable Mathieu Nolet.
Const. Nolet died at Kelowna General Hospital ICU after being critically injured following an avalanche Monday, January 9, in the mountains near Goat Range Provincial Park, northwest of Kaslo.
Const. Nolet was surrounded by family when he succumbed to injuries earlier this month in hospital.
Const. Nolet, 28, was backcountry skiing with fellow Const. Wade Tittemore at the time of the avalanche. Both officers, off-duty at the time of the avalanche, were well versed in the backcountry, and carried probes and beacons at the time of the accident.
Const. Tittemore died at the avalanche scene after attempts to resuscitate the Nelson Police officer by nearby rescuers failed.
"Matt chose to live in Nelson, and have it as his home, because he loved the backcountry . . . he loved the community and loved all it had to offer," Nelson Police Chief Donovan Fisher said when describing Const. Nolet.
Members of both the Nelson Police and Calgary Police, Nolet's first position before arriving in Nelson in the fall of 2021, RCMP, BC Ambulance, Nelson Fire and Rescue Services and KERPA attended the Celebration of Life.
The City of Nelson, Mayor & Council, the Nelson Police Department and the Nelson Police Board wish to thank everyone who has written to express their sympathies.
Condolences from the public for both of the Constable's families can be sent to condolences@nelson.ca.
A GoFundMe-campaign for the families of the two officers had raised more than 88,000.
The GoFundMe for the families of Nelson Police officers Const. Wade Tittemore (left) and Const. Mathieu Nolet continues to grow. — City of Nelson photo