West Kootenay Officials strive to take bite out of cancer during Pink Whistle campaign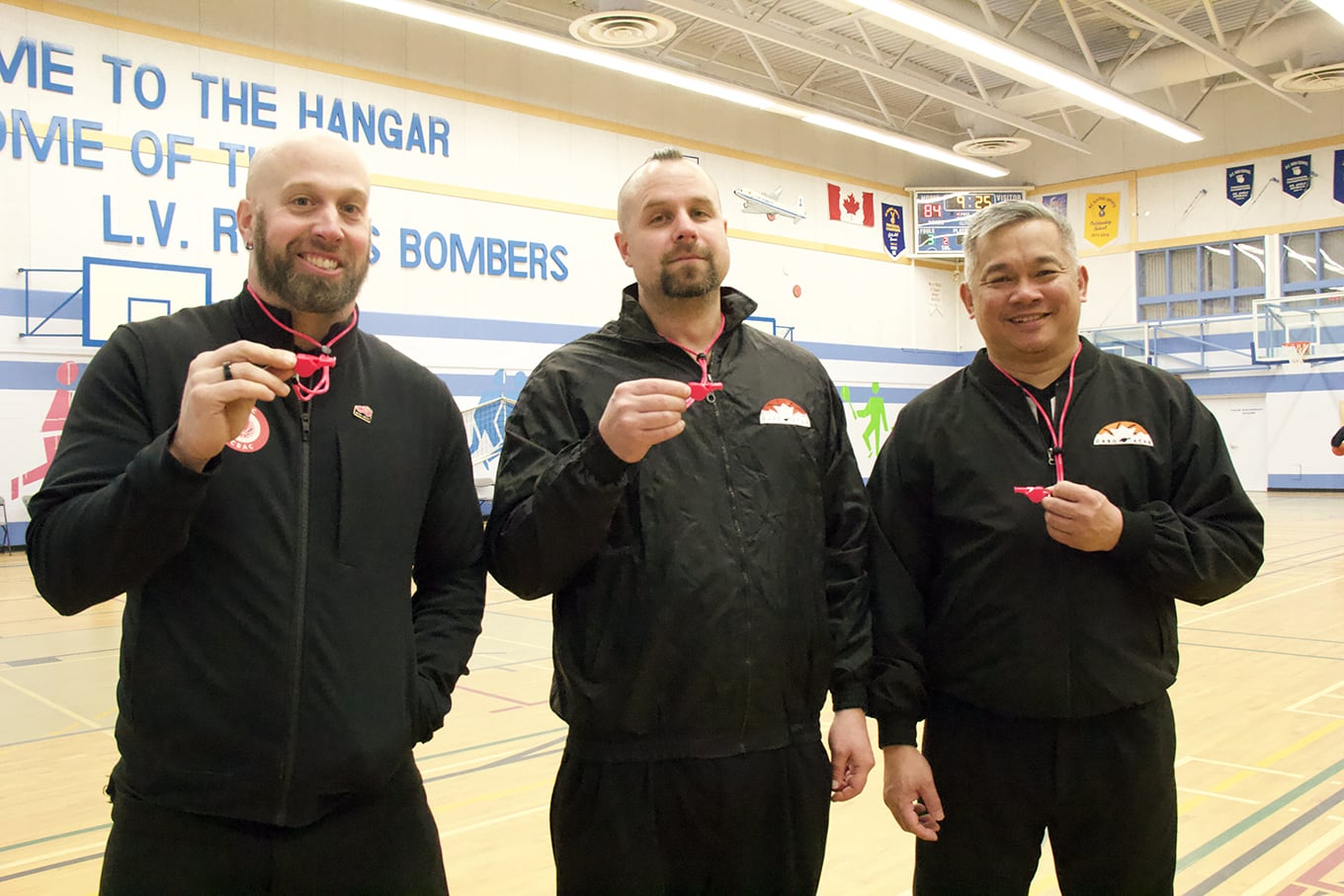 Basketball Officials in the West Kootenay are once again joining with their provincial colleagues to raise money and awareness in the 13th annual Call a FOUL on Cancer — Pink Whistle campaign.
The annual campaign, which runs through the month of February — strives to raise funds for the Canadian Cancer Society — B.C. and Yukon Division.
West Kootenay Basketball Officials have been officiating games during February using a Pink Whistle.
The 2022 Pink Whistle campaign has a special meaning for West Kootenay Officials after the association lost one of their own, former executive member Don Dozzi, to cancer in December 2021.
Dozzi was a ttireless contributor to the game of basketball in the Kootenays for more than five decades, starting his career in 1966 while attending university at Notre Dame in Nelson on the urging of former School District No. 7 Principal Tomo Naka.
It didn't take long for Dozzi to move his way up the referee's ladder in the West Kootenay, quickly joining the executive where he became the Secretary Treasurer for the association for years — retiring from the position in the West Kootenay only a few years ago.
Not only did Dozzi officiate games in the West Kootenay for years — from Grade 8 to High School and Senior Men's and Ladies — but he also earned many provincial assignments during his career on the hardwood.
He was very well respected by coaches throughout the province.
Dozzi also sponsored many basketball players in the Nelson area attending college or university, would save his game fees and at the end of the season donate funds to a local charity.
Anyone interested in donating to the Call a FOUL on Cancer — Pink Whistle campaign can do so at this link.
West Kootenay Officials have raised more than $1,000 for the 2022 Call a FOUL on Cancer — Pink Whistle campaign.
Don Dozzi (second from right) was presented with the Bob Hall Award of Merit award by fellow West Kootenay officials, from left, Nina Flanagan, Franklin Urban and Kevin Flanagan in 2012. The winner of the Bob Hall award demonstrates professionalism, enthusiasm and a willingness to support and adapt to progressive change; offer dedication and support for the BC Basketball Officials Association and its policies and procedures; be well respected within the local basketball community and support basketball officiating both locally and regionally. — Submitted photo