Local kids win big in Kootenay Lake Angler Incentive Program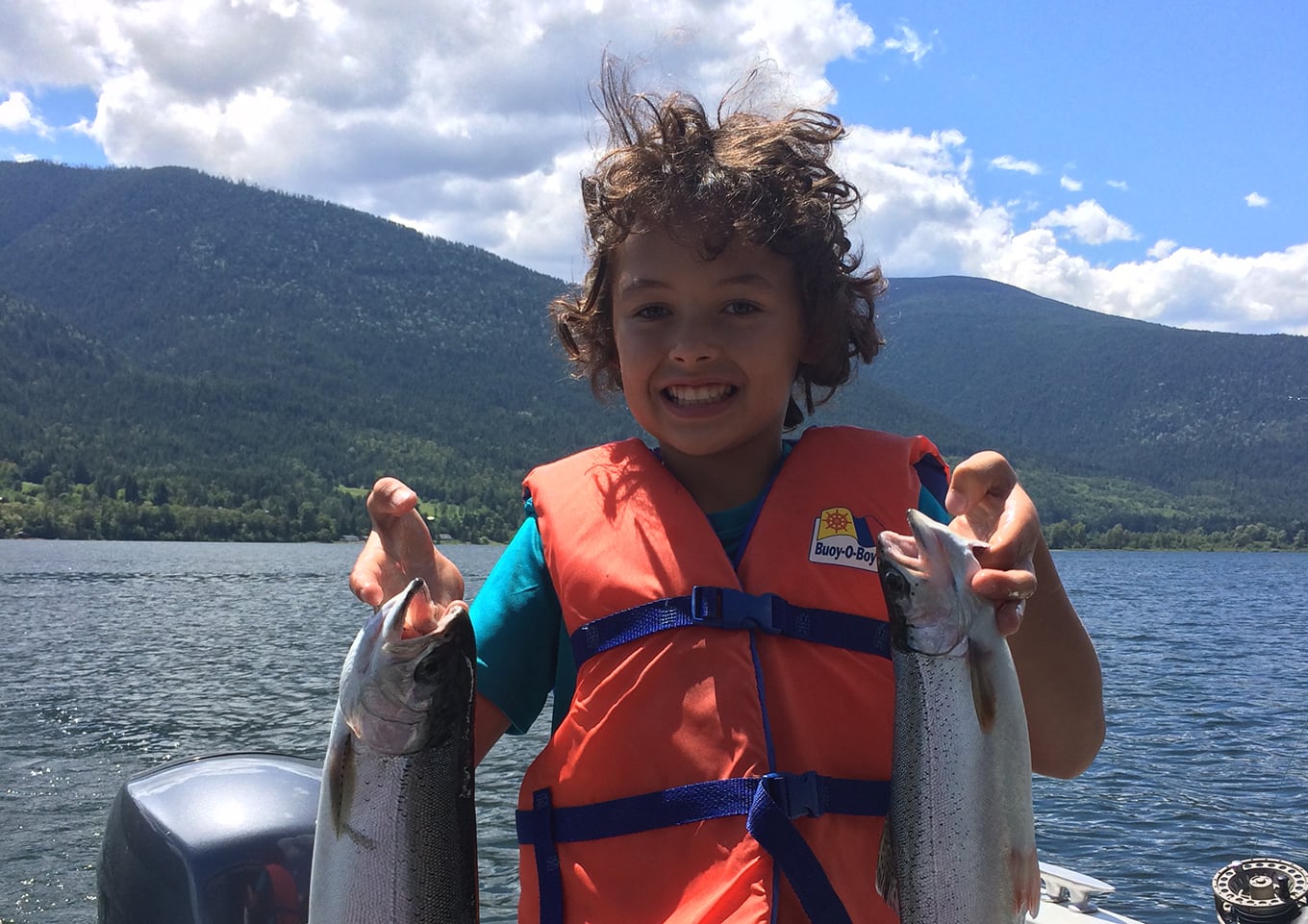 Several local youngersters won great prizes in the fall kids' derby draw of the Kootenay Lake Angler Incentive Program (KLAIP).
The youngsters submitted Rainbow or Bull trout heads that they caught on the main body of Kootenay Lake and were eligible to win Pelican Magna kayaks, Kokanee Mountain Zipline Tour packages, or fishing equipment.
Ty Walker of Fruitvale, who fishes with his grandfather, won a kid-sized kayak.
Lemon Wyttig of Wynndel also won a kayak. Other winners are currently being contacted.
The Kootenay Lake Angler Incentive Program (KLAIP) has been extended to May 2022 with monthly prizes and grand prize draws for Kootenay Lake fishers. Anglers of all ages are encouraged to harvest Rainbow and Bull trout in the main body of Kootenay Lake and then turn in the heads to one of four depots to enter monthly draws for prizes worth $1,000, and final grand prize draws.
The next grand prize draw for a Polaris Sportsman Quad and the 3-night-stay for two at Coastal Springs Float Lodge will be early November. Trout heads must be submitted by October 31, 2021 to be eligible.
The reason for the KLAIP is to support the return to a healthier predator-prey balance in the lake. The KLAIP encourages anglers to get out fishing to help reduce the over-abundant Rainbow and Bull trout, promoting a healthier balance between the endangered prey fish, kokanee, and their predators, the trout.
Gerrard Rainbow and Bull trout populations have increased so much in Kootenay Lake that their predation had forced kokanee to near extinction; consequently, the predators have decreased in size and condition significantly. 
The Kootenay Lake Angler Incentive Program is managed by the local West Arm Outdoors Club with support from B.C. Wildlife Federation, Freshwater Fisheries Society of BC, Habitat Conservation Trust Foundation, Ministry of Forests, Lands, Natural Resource Operations and Rural Development (FLNORD), Jones Boys Boats of Woodbury Creek and several local merchants from around Kootenay Lake.
More information on the Kootenay Lake Angler Incentive Program: https://bcwf.bc.ca/kootenay-lake-angler-incentive-program/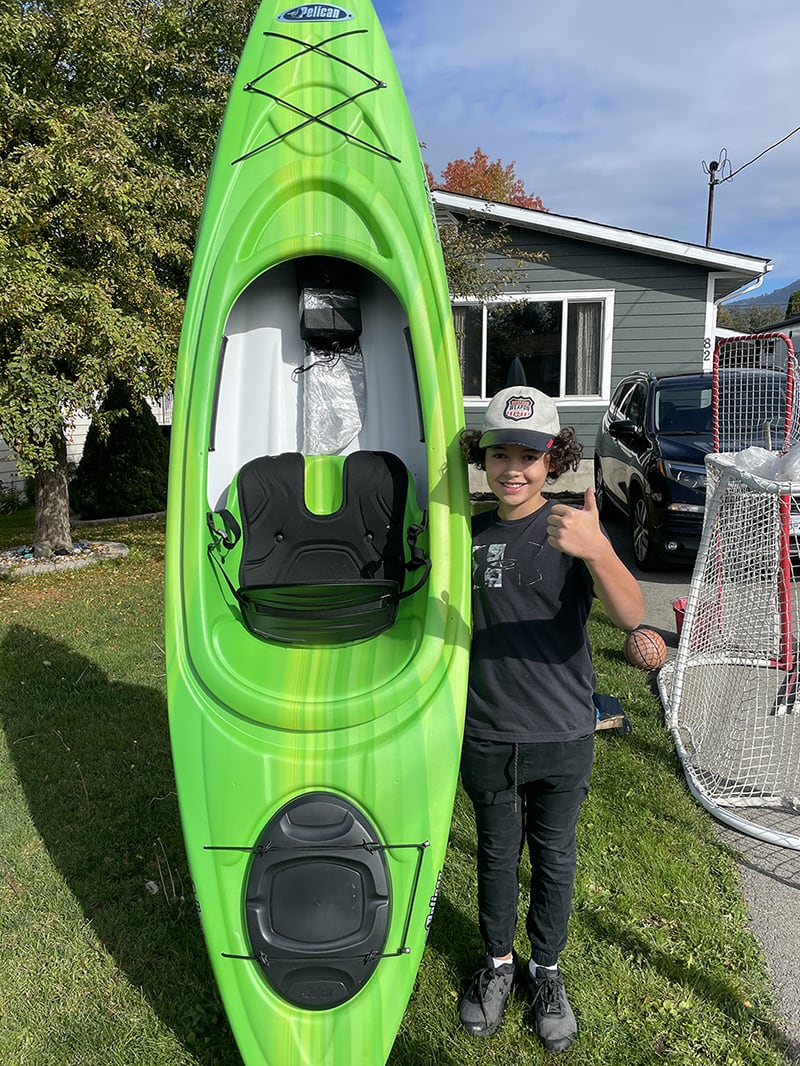 Ty Walker of Fruitvale stands beside his new kayak after winning in the Kootenay Lake Angler Incentive Program. — Submitted photo