#BuyBasin Festival 2.0, now until November 10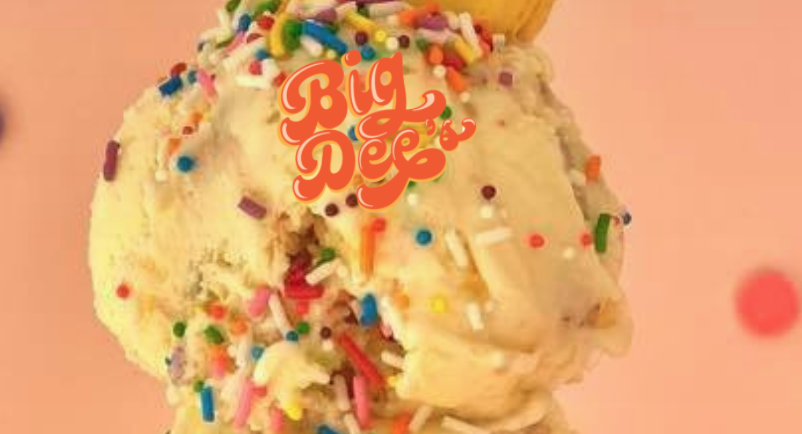 It's #BuyBasin Festival 2.0 — the Columbia Basin Trust event hosted, and delivered by FestivalSeekers on Facebook and Instagram, which runs until from October 18 to November 10, 2021 and showcases local businesses throughout the basin.
The #BuyBasin Festival online event, brought to the Columbia Basin in the spring, is hosted through social media, using Facebook and Instagram livestream features.
During the four week #BuyBasin Festival, more than 100 businesses and performers are joining the fall lineup, bringing expert tips, giveaways, demos, and live music to online viewers.
Local businesses, including featured Nelson stops, Big Dee's Fancy Wieners & Quality Ice Cream on Ward Street, Live Full, Auxilio, Maa Press, LovefromLupa and Nelson's Shayna Jones, are just a few of the many in the West Kootenay are invited to participate.
"We're best friends," said Ashley Gevenich & Maddie Storvold, co-owners of Big Dee's Fancy Wieners & Quality Ice Cream, and die-hard flavour enthusiasts said.
"Our friendship found its roots over really, really good food, and the regular refrain, "Seconds, please."
Big Dee's Fancy Wieners & Quality Ice Cream were live on Instagram Wednesday morning.
As a professionally trained baker & chef, Ashley spent the past decade perfecting her world-renowned french macarons and training a nuanced palette. When the pandemic hit, and Maddie's music career saw a noticeable downturn, the two friends decided to pack up for the Heritage City to open for business on June 11, 2021.
"With quality ingredients and lots of ingenuity applied to our in-store production process, we offer the vibrant food scene of Nelson a classic ice cream parlour and one-stop-hot-dog-shoppe, with a contemporary & playful twist," Ashley and Maddie explained.
At Big Dee's Fancy Wieners & Quality Ice Cream, Ashley and Maddie believe that delight is the journey and the destination.
"We believe that you don't have to skimp on quality to experience the ease of quick eats. We believe a great cone or hot dog can turn any day around."
He, "I can do this" said Krista Sparrow, home-based artisan natural soap maker and owner of Live Full.
Krista Sparrow, a home-based artisan natural soap maker, is the owner of Live Full, another Nelson-based business.
For years she enjoyed natural soaps, never thinking of making her own.
Then Krista thought, "I can do this!"
"I started researching and learning and received my first soap making supplies as a birthday gift," Krista explained.
"And I was hooked – soap making is so much fun.
"The variations are endless – plenty of room for creativity – but also science and wonderful skin benefits."
Live Full uses only natural ingredients – clays and botanicals give a pop of colour as well as various skin benefits, and essential oils soothe and uplift.
"It's been really fun to learn about different flowers and "weeds" that are actually so useful and great for our skin," Krista explained.
"Infusing these into oil to use in soap recipes is my current interest – be on the lookout for Wild Violet, Dandelion, Arnica, Forsythia and Plantian soaps coming soon."
Live Full can custom orders and have made soaps to suit wedding colours, for Airbnb hosts, and even used herbs grown by the customer to make their own soaps.

Live Full soap comes packaged in pretty origami papers, arriving ready for gifting or use.
"I feel like I am wrapping presents whenever I am preparing an order and I hope you enjoy your soaps as much as I have enjoyed making them," Krista said.

Maa Press, established in 2005, is a publisher/distributor for "radically regional books".
Operated by Publisher K.L. Kivi and Editor/Manager Catherine Fisher, Maa Press offers authors in the Columbia Basin region book distribution services and assistance in self-publishing.
Maa Press operates on the traditional, ancestral and unceded təmxʷulaʔxʷof the Sinixt Peoples.
In spring 2021, the #BuyBasin Festival featured 112 local business owners, entrepreneurs, and artists, resulting in increased awareness of their goods and services and additional sales.
The viewing public can expect to see a new lineup of live videos every weekday from October 18 to November 10, 2021 — simply by following the #BuyBasin hashtag on social media.
A Nelson-based business that has already taken advantage of the #BuyBasin Festival is Kootenay Crate, and can be viewed at this link.
Nelson business Live schedule has Big Dee's Fancy Wieners & Quality Ice Cream is Live on Facebook Wednesday, October 27 with Live Full taking over Thursday, October 28 and Auxilio on Friday, October 29.
The remaining Nelson businesses Facebook Live shows include Maa Press Monday, November 1, LovefromLupa Thursday, November 4 and final performer Shayna Jones on Wednesday, November 10.
To see the schedule or learn more, visit ourtrust.org/buybasin.
The public can connect to each business or performer's Facebook or Instagram page straight from the lineup and can tune in LIVE.
Miss a LIVE video, the use the lineup to catch up and you might score some amazing local deals and giveaways too.
Every time a video from the #BuyBasin Festival is shared to a Facebook page or Instagram story, that person is entered to win $50 to spend at their favourite local business.
Columbia Basin Trust supports the ideas and efforts of the people in the Columbia Basin. To learn more about the Trust's programs and initiatives, and how it helps deliver social, economic, and environmental benefits to the Basin, visit ourtrust.org.
FestivalSeekers is an online magazine that features festivals and yet-to-be-discovered experiences in Western Canada. The multi-award-winning media outlet has spent the past 10+ years generating content and using social media marketing tactics to bring together communities while celebrating small business.