Nelson area first responders salute healthcare workers during Friday evening cavalcade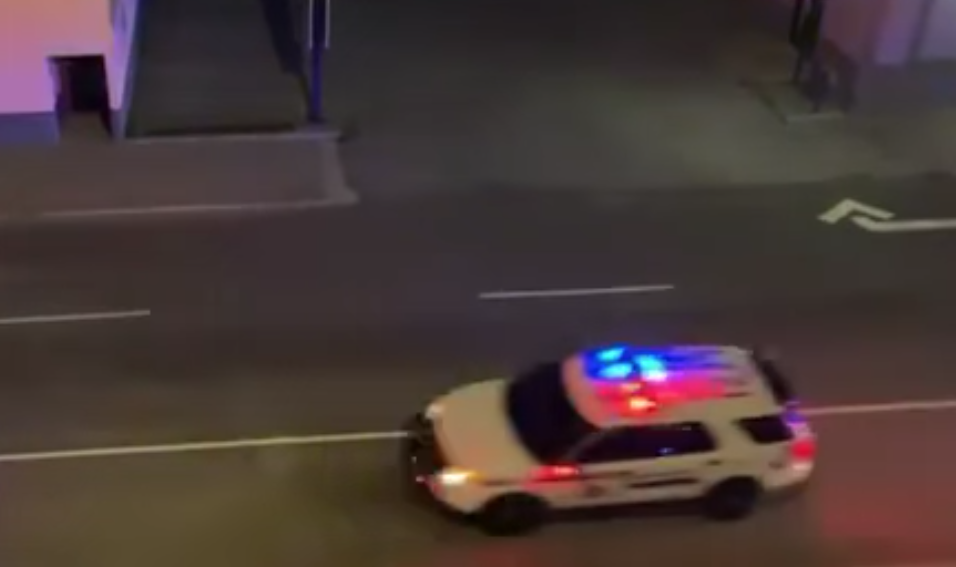 Following the massive protest Wednesday on the streets of Nelson, area first responders showed their support for frontline healthcare workers with a cavalcade of emergency vehicles through the Heritage City Friday evening.
The cavalcade was in response to recent protests to show the ongoing support for the healthcare workers that continue to go above and beyond in our community said Nelson Police Department Chief Donovan Fisher in an emailed release.
The emergency cavalcade included Police, Fire, Ambulance and Search and Rescue vehicles.
The cavalcade passed by Kootenay Lake Hospital at approximately 8 p.m. to show support for staff before proceeding with lights and sirens through the rest of the city.
"Thank you to our local First Responders for the wonderful show of support and solidarity for our Frontline workers," said Nelson City Councillor Keith Page in a Facebook post.
"The pandemic has been hard on everyone. But none more than the real heroes on the frontlines who bear first-hand witness to the sad devastations of loss and near misses."
Wednesday, opposition to mandatory vaccination passports rallied on Vernon Street in Nelson, slowing highway traffic through Nelson at the corner of Vernon and Ward Street as protestors paraded in and around the intersection and in front of the Post Office building.
The "We Must Stand Together" rally in Nelson was organized by some local healthcare workers to protest against mandatory vaccinations for some staff in BC, as well as the recent announcement of a Healthcare Pass by the provincial government to require proof of vaccination to access some non-essential services and activities.
The BC Government is expected to announce steps on how the new Healthcare passport will be rolled out to the public.
Friday, the Ministry of Health reported 671 new COVID-19 cases in the province for a total of 168,325 in the province.
There were 230 new COVID-19 cases in Interior Health.
Sadly, there were three new deaths, all in Interior Health, in the past 24 hours for 1,827.
Thursday, the outbreak at Nelson's Jubilee Manor was declared over.