Cavalcade of Grads from L.V. Rogers ride through Heritage City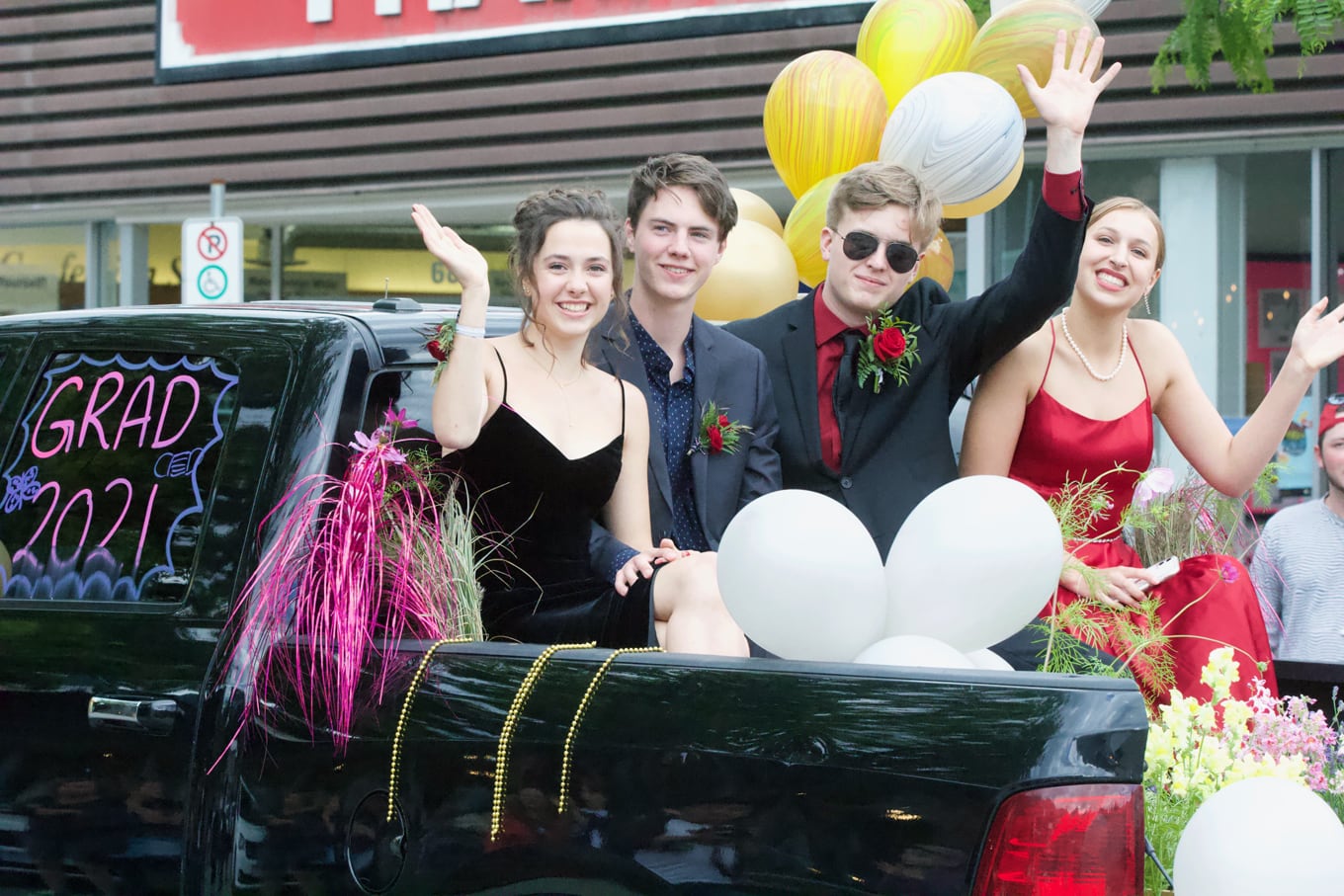 There's nothing like the L.V. Rogers Calvalcade to raise the spirits of Graduating high school students in Nelson — especially during the past year of dealing with learning in a pandemic.
Saturday spectators did their best to social distance as crowds saluted the Graduating Class of 2021 at L.V. Rogers during the calvalcade through Nelson Saturday afternoon.
Spectators lined streets of Nelson as the Calvacade, starting in Fairview, winded its way along Douglas Road and into downtown Nelson.
Led by Nelson Police Department, vehicles filled with the 2021 Graduating Class and Reach at LVR waved to the crowds.
Nelson Fire Department was also involved in the Cavalcade.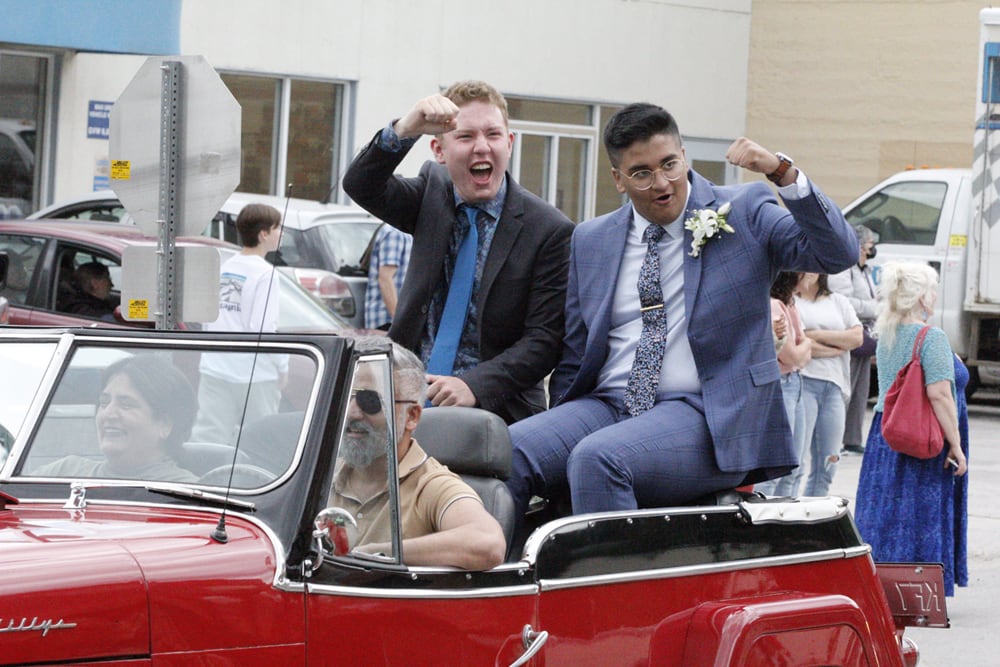 The Cavalcade was a chance to celebrate graduating from high school at L.V. Rogers in Nelson.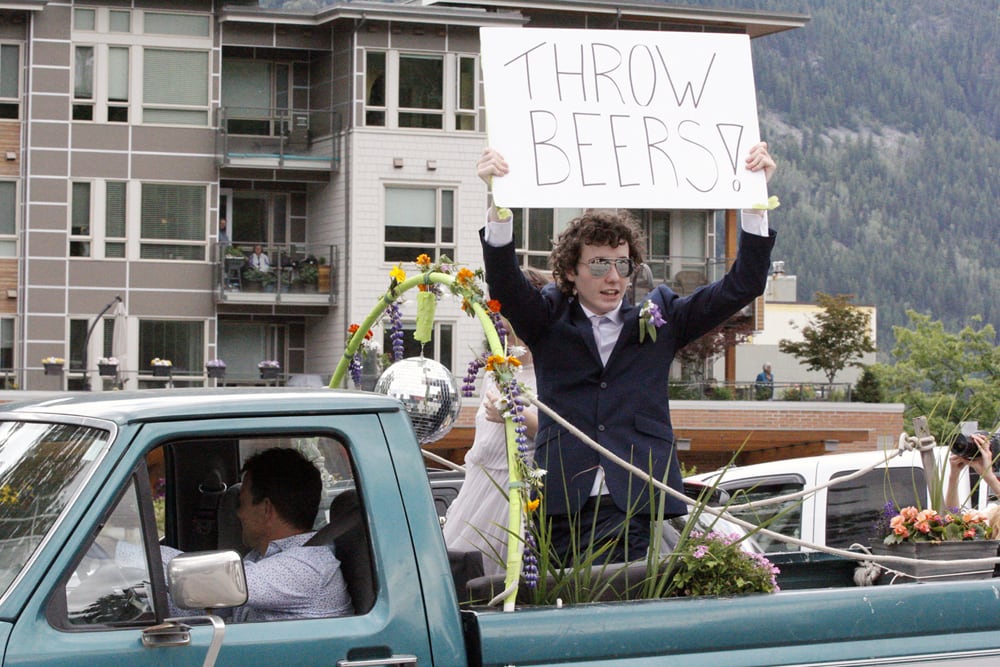 The sign says is all as the L.V. Rogers Graduating Class were showcased during Saturday's Cavalcade.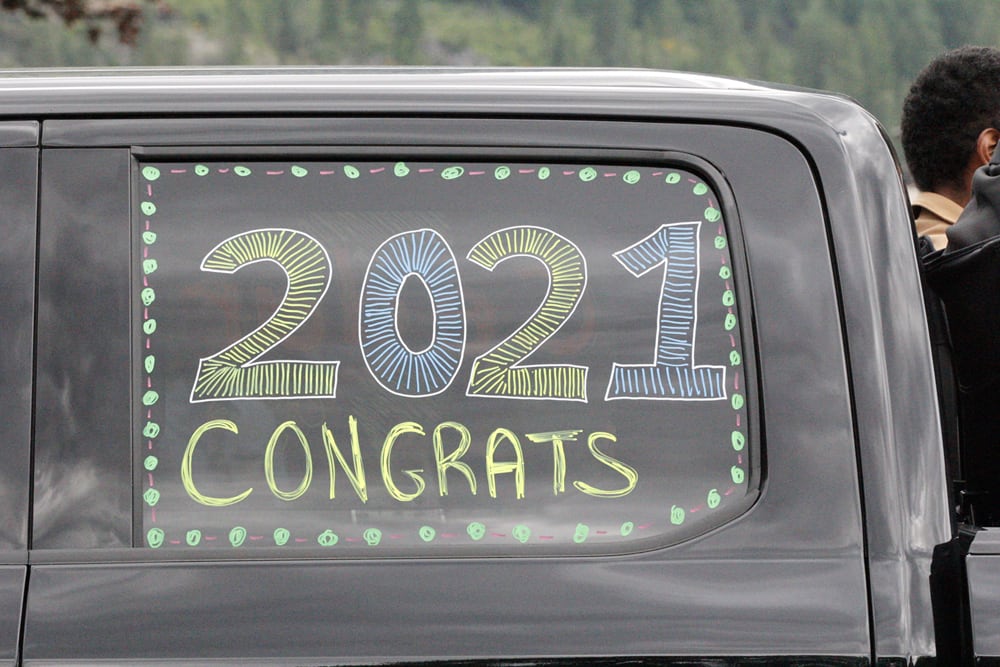 Yes, definitely, CONGRATS to the 2021 Class at L.V. Rogers High School.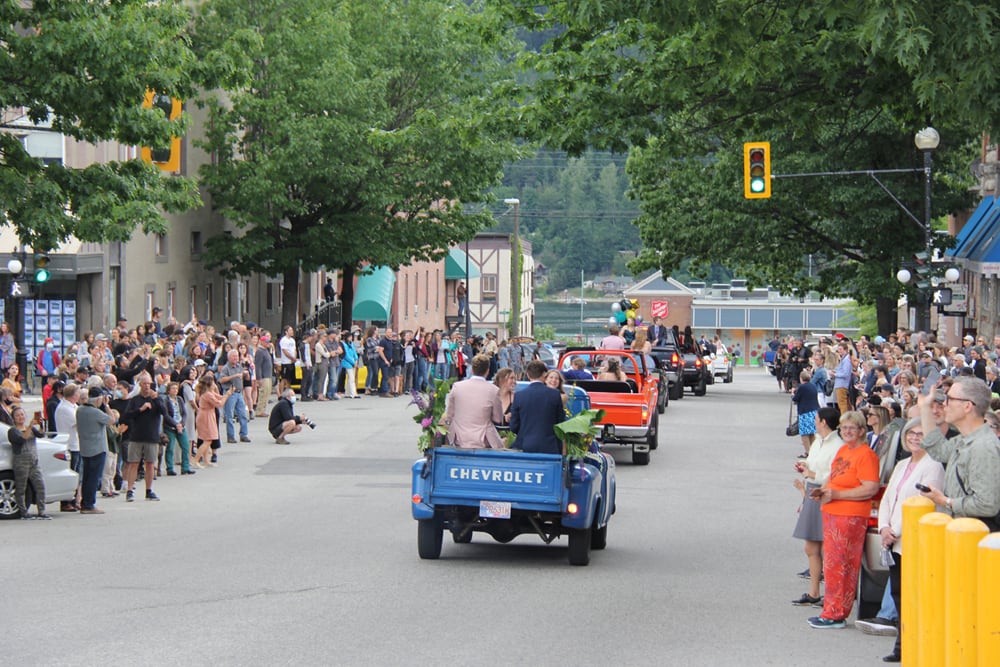 Social distancing at its best — well, maybe not — during Saturday's L.V. Rogers High School Graduating Cavalcade.