RCMP looking to confirm the wellbeing of occupants following accident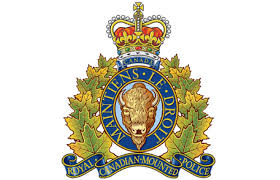 Nakusp RCMP is asking for public assistance in the locating of occupant(s) following a serious late-night collision on Highway 6 three kilometers south of the Needles Ferry.
RCMP said officers responded to single-vehicle accident on April 7, 2021 at approximately 11:36 p.m., where markings show a white Econoline van jumped the concrete barricade and rolled at the hairpin corner between Watshan Settlement Road and Watshan Lake Road.
"No vehicle occupants were located by first responders upon the arrival of police and emergency medical personnel to the crash scene," said Cpl. Jaime Moffat, the Nakusp RCMP Detachment Commander. 
"Given the severity of the collision police are concerned for the wellbeing of the occupant or occupants of the vehicle involved. We would like to ensure all vehicle occupants have been accounted for and more importantly ascertain their wellness."
Nakusp RCMP is asking anyone who stopped to render aid at the collision scene prior to emergency responders and possibly transported the occupants to another location if they could please advise the Nakusp RCMP at 250-265-3677.