Gas leak prompts evacuation of lower Uphill residents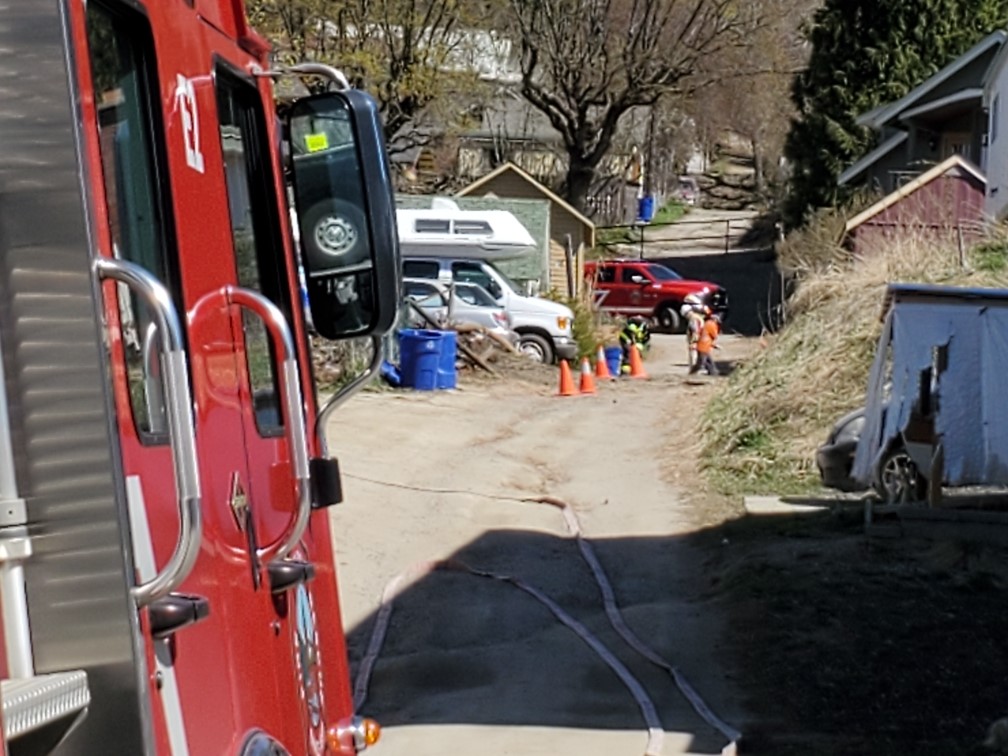 Residents of lower Uphill received a scare Tuesday morning after a contractor ruptured a gas line, causing substantial gas leak Nelson Fire and Rescue Services said in a media release.
The call came in at 11:28 to Nelson Fire & Rescue Services of a reported gas line being severed during excavation in an alleyway in lower Uphill, between Hall and Josephine Streets.
"The gas leak appears to have originated when a contractor attempted to remove a tree stump, with an excavator, which unknowingly had entangled its roots around the underground gas line," Nelson Fire & Rescue Services said.
Nelson Fire & Rescue Services said the first crew observed a natural gas service line had been pulled from the distribution line, causing the leak.
The primary objective of Nelson Fire & Rescue Services firefighters was evacuating the nearby affected homes to ensure the safety of the residents and responders.
"Nelson Police assisted with the evacuations and secured the emergency scene perimeter," Nelson Fire & Rescue Services said.
"Nelson Hydro also attended to disconnect power to the affected block as a safety precaution. Nelson Public Works responded to locate underground storm and sewer systems that may have allowed the spread of natural gas into homes, which it hadn't."
Nelson Fire & Rescue Services said Fortis Gas crews were immediately requested to attend the scene and to assess and determine how to control the leak.
In all, six firefighters responded to the incident with one fire engines, and two command vehicles.
Nelson Fire & Rescue Services said no injuries were reported as a result of this incident and all residents that were evacuated were cleared to return to their homes and power restored.
Nelson Fire & Rescue Services would like to take this opportunity to remind everyone that if they smell Natural Gas or rotten eggs to go outside and call 9-1-1 and Fortis BC Emergency line at 1-800-663-9911.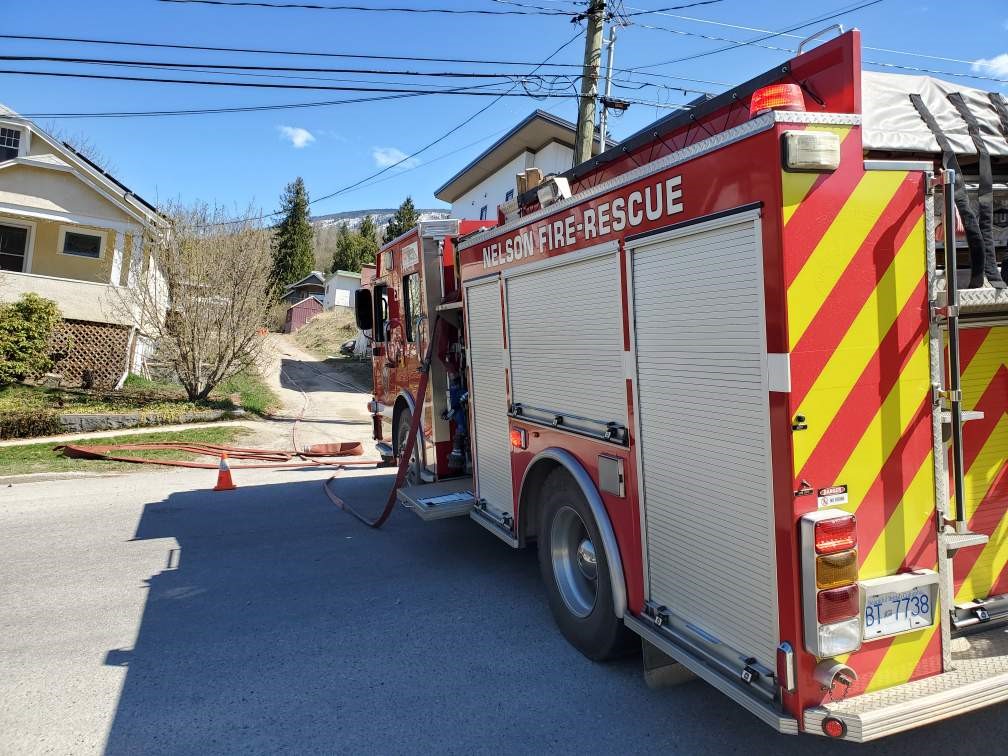 Nelson Fire & Rescue Services block off access to the alley Tuesday following a gas leak in the lower Uphill area.