Police arrest three suspects following chase through Nelson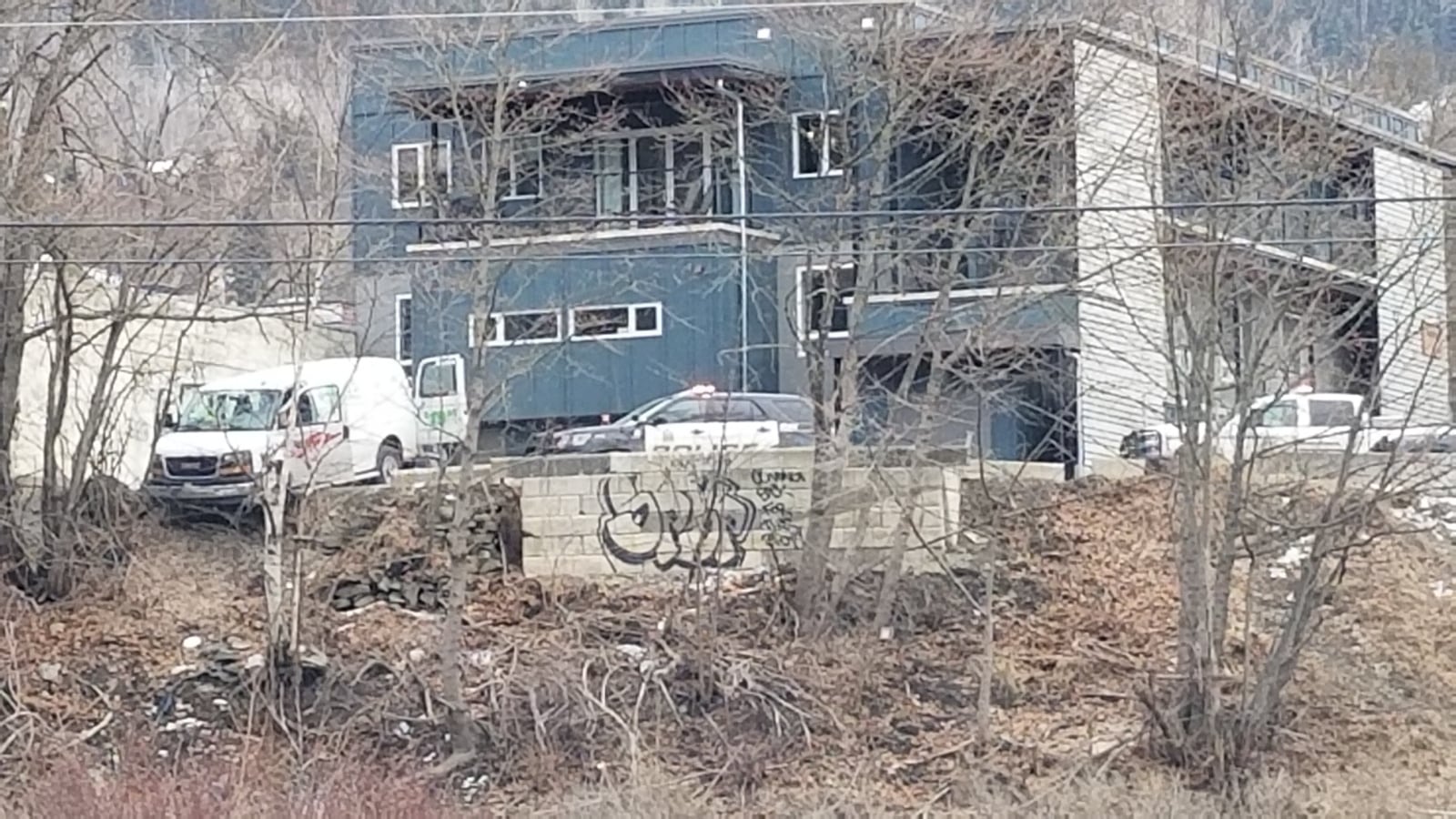 Three suspects remain in custody following a police takedown at the foot of Ward Street Sunday afternoon in Nelson.
The incident began Sunday afternoon when Nelson Police officers located a rental van that had been involved in two police incidents in Castlegar and Trail earlier in the day.
"Upon seeing NPD vehicles at Nelson City limits, the driver of the van sped up and entered the City of Nelson," the Nelson Police Department media release said.
"An NPD member was able to deploy a spike belt disabling the van which came to a stop in the 300 block of Ward Street behind a local business."
Police said the driver of the van made contact with an NPD vehicle in an attempt to flee the arresting NPD officer.
However, police were able to apprehend all three involved in the incident, taking the suspects into custody without incident or injury to the suspects or the NPD and RCMP members who responded.
Police said a significant quantity of fentanyl and methamphetamine was located during the arrest.
"The three occupants, two adult males and one adult female, remain in police custody awaiting court appearance," Nelson Police said.
"All three are known to police but have not been dealt with by NPD prior to this incident."
Police said a number of charges are being considered including:
Fail to Stop for Police
Dangerous Driving
Possession of a Controlled Substance for the Purpose of Trafficking
Vehicles vandalized on Vernon & Cedar Streets
Nelson Police Department said officers are investigating a series of events relating to damage to vehicles parked in the area of 700 and 800 block Vernon Street as well as 300 block Cedar Street.
Police said at least  eight vehicles in this area were damaged, primarily by having the tires slashed on the vehicle.
Total damage to the vehicles is estimated at over $5000.
Police are requesting the public's assistance asking anyone with information on these events to contact NPD at 250-354-3919 or Crime Stoppers at 1-800-222-TIPS (8477).