TipTap makes donating easier to Salvation Army Red Kettle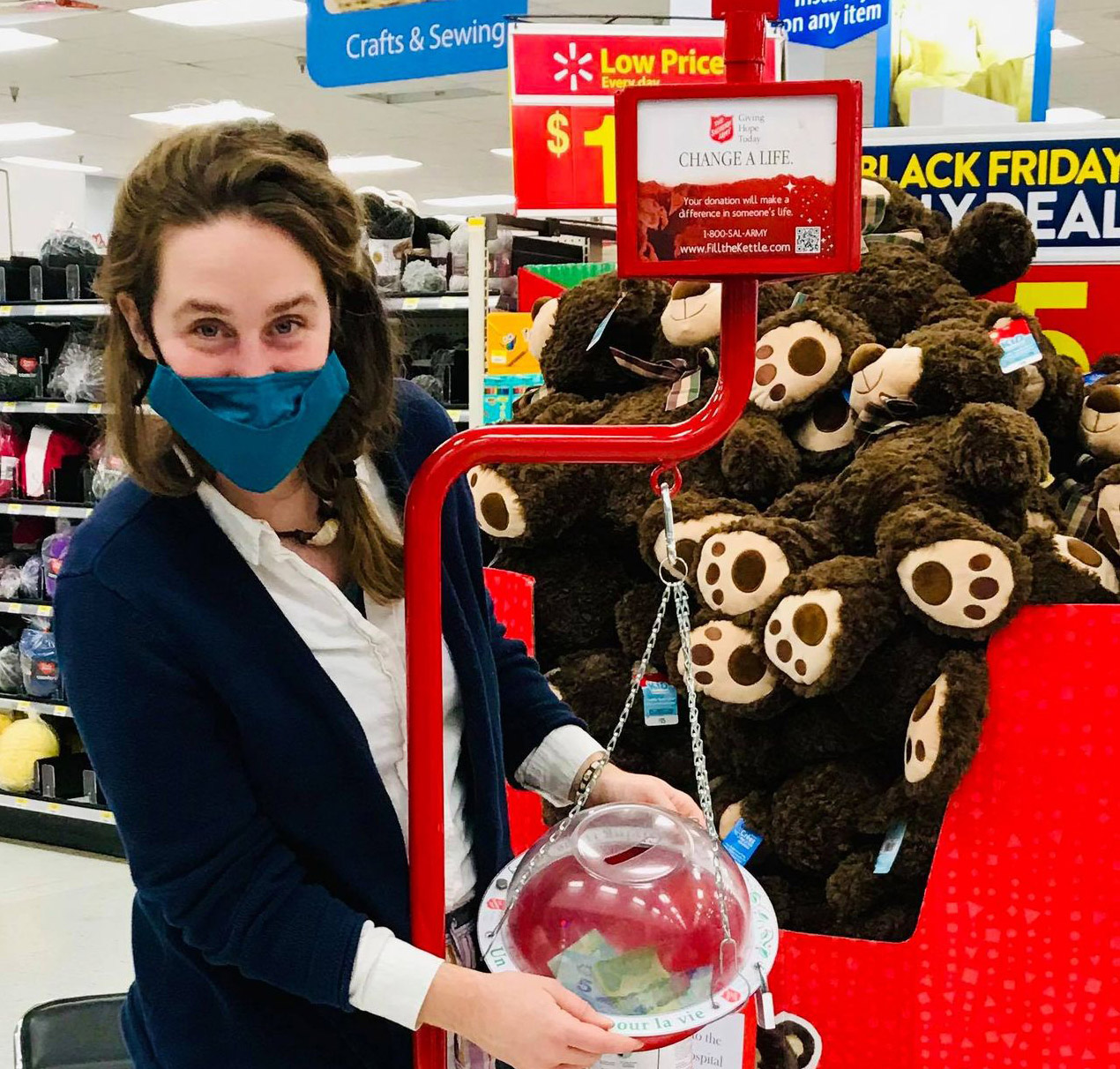 The COVID-19 pandemic has put just a little bit of a strain on people's psyche during the holiday season.
However, for the Nelson's local Salvation Army Christmas is make-it-or-break-it time.
Each year the Salvation Army holds its Red Kettle fundraiser, appealing to the community to help support their humanitarian efforts throughout the region.
This year, surprisingly COVID-19 has made it a little easier for shoppers to donate thanks to Rogers and TipTap.
Now using Visa, MasterCard of a bank debit card, shoppers don't need to reach into their pockets to find loose change or wallet to pull out cash donations.
"We're relay thankful Rogers and TipTap have partnered with us to provide a safe, simple way to donate," Nelson Salvation Army said.
"We're seeing a good response and uptick from out donating via TipTap."
The Salvation Army has placed Red Kettles at the BC Liquor Store near Safeway, Walmart exit to the Chalko Mika Mall, on Baker Street outside the CIBC and at the exit of Save-on-Foods in the mall.
The Nelson Salvation Army said invited the community to partner online also through virtual Red Kettles that can be set up by individuals or groups at FilltheKettle.com as well secure donations can be made at salvationist.ca
"The funds raised remain in Nelson in support of our year-round community services like the Community Food Bank, Free Brunch, School Lunch Program and the Spiritual/Emotional Care and Emergency Disaster Services," Nelson Salvation Army said.
Nelson Salvation Army said Saturday, December 19th, at Nelson Walmart is "Fill the Kettle Day" with matching donations from stores at Kettle locations up to a maximum of $100,000.
"We invite our community to take park by making a donation at Walmart this Saturday," Nelson Salvation Army said.
Anyone wanting to assist by volunteering at Red Kettle locations can contact Rebekah Bourdeau at 250-352-9819.
"They are usually two-hour shifts," Nelson Salvation Army said.
"We're following COVID-19 safety protocols. It's safe and fun to volunteer."