Rotary Lakeside Park party gives way to Virtual Canada Day celebration
The normally big party staged annually at Rotary Lakeside Park gave way to virtual celebration for Canada Day 2020 in the Heritage City.
Due to COVID-19, crowds, including the thousands that frequent Rotary Lakeside Park during an average year, are frowned upon in this day of a global pandemic and growing concern about systemic racism in society.
However, that did not stop the Capitol Theatre from bringing together a diverse group of voices Wednesday on YouTube, Facebook and Instagram to celebration Canada Day 2020 in Nelson.
"A very special thank you to the folks at the Capitol Theatre for helping make this virtual Canada Day happen, (but) with all due respect I hope we never have to do this again," said Nelson Mayor John Dooley, echoing what the country is experiencing as Canadians celebrate its 153rd birthday, virtually.
Mayor Dooley was just one of the many speakers and performers at the Canada Day Community Celebration, hosted by the Capitol Theatre.
Led by Lisa Ramsay and Claire Hallam of the Capitol Theatre, the virtual program included Nelson-Creston MLA and Minister of Jobs, Economic Development and Competitiveness Michelle Mungall, Nelson Chamber Executive Director Tom Thompson, Donna Wright, Petunia Rae, Anne Degrace, Shelly Boyd, Pat Henman, Sydney Black, Diana Morita Cole and Johnny Poutina.
"This is one of the strangest Canada Day's I've ever witnessed since I first came to Canada in 1967," Mayor Dooley said during his opening remarks.
"I feel the same way as I did when I stepped off the plane in 1967 in Montreal . . . nervous, yet excited."
"We're moving into very uncharted waters but real opportunities to reset, rethink and redeliver as a country."
Minister Mungall reflected on conversations she's experienced with constituents in Nelson-Creston over the past few months while, of course, social distancing.
"One of the things I've heard, and I feel it too, is how fortunate we are living in the Kootenays during this global pandemic."
"And celebrate that for Canada Day," Mungall added. "Not only for Canadians, Kootenay residents . . . Nelsonites, to know we're fortunate to have good public health care, we have good leadership with Dr. Bonnie Henry and a strong community that we come together.
"Because when we say we're all in this together, here in our community, we mean it."
The Canadian Government is also streaming two Canada Day virtual shows, sharing Canadian pride.
There is a Daytime show as well as an Evening show.
Canadians are urged to join the conversation through social media using the hashtag #CanadaDay.
Pat Henman and Sydney Black perform during the Nelson Canada Day Virtual Celebration.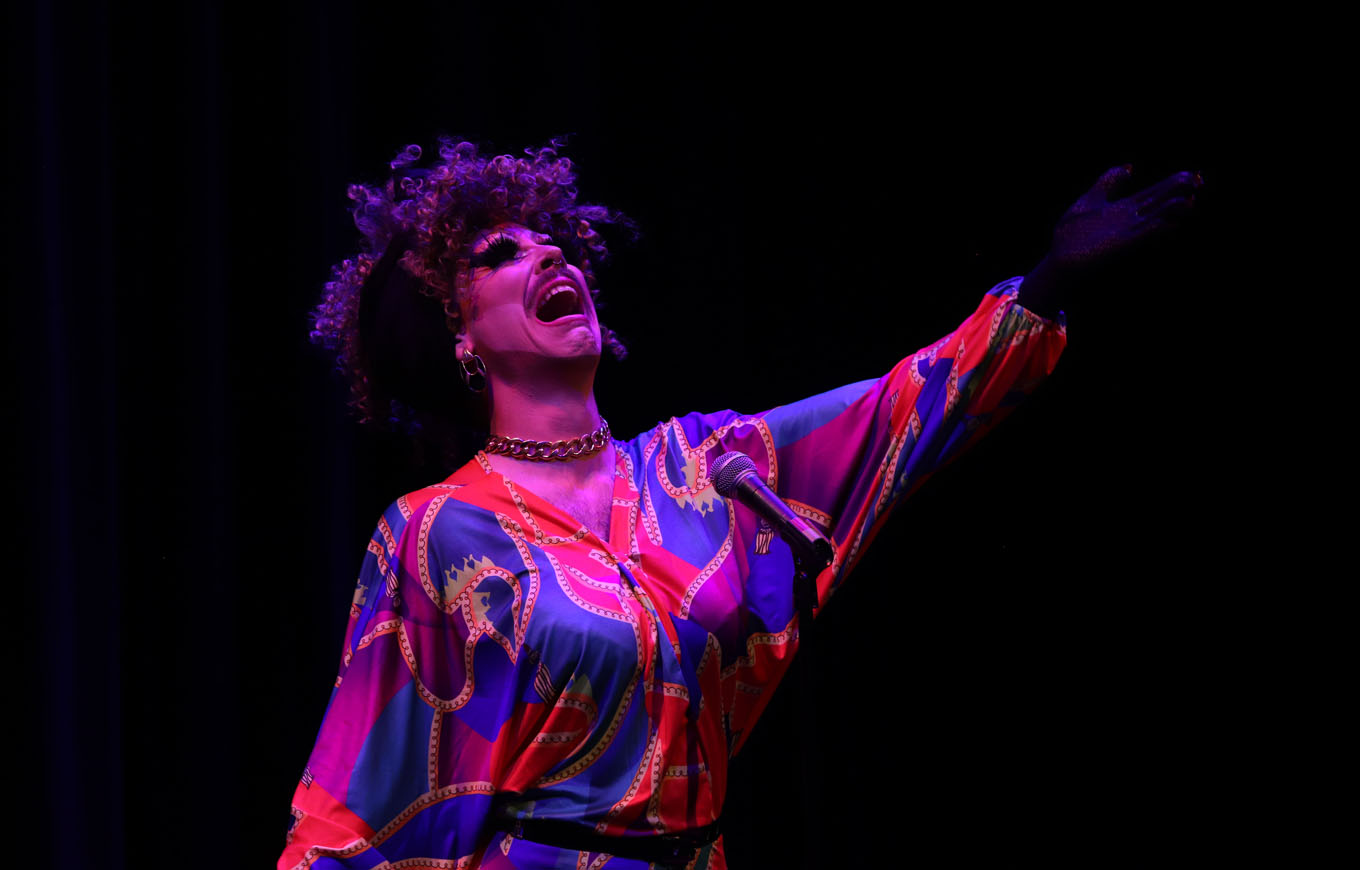 Johnny Poutina of the Dancing Legs drag trio performs.
Petunia Rae an aerialist performing on an aerial hoop called a Lyra.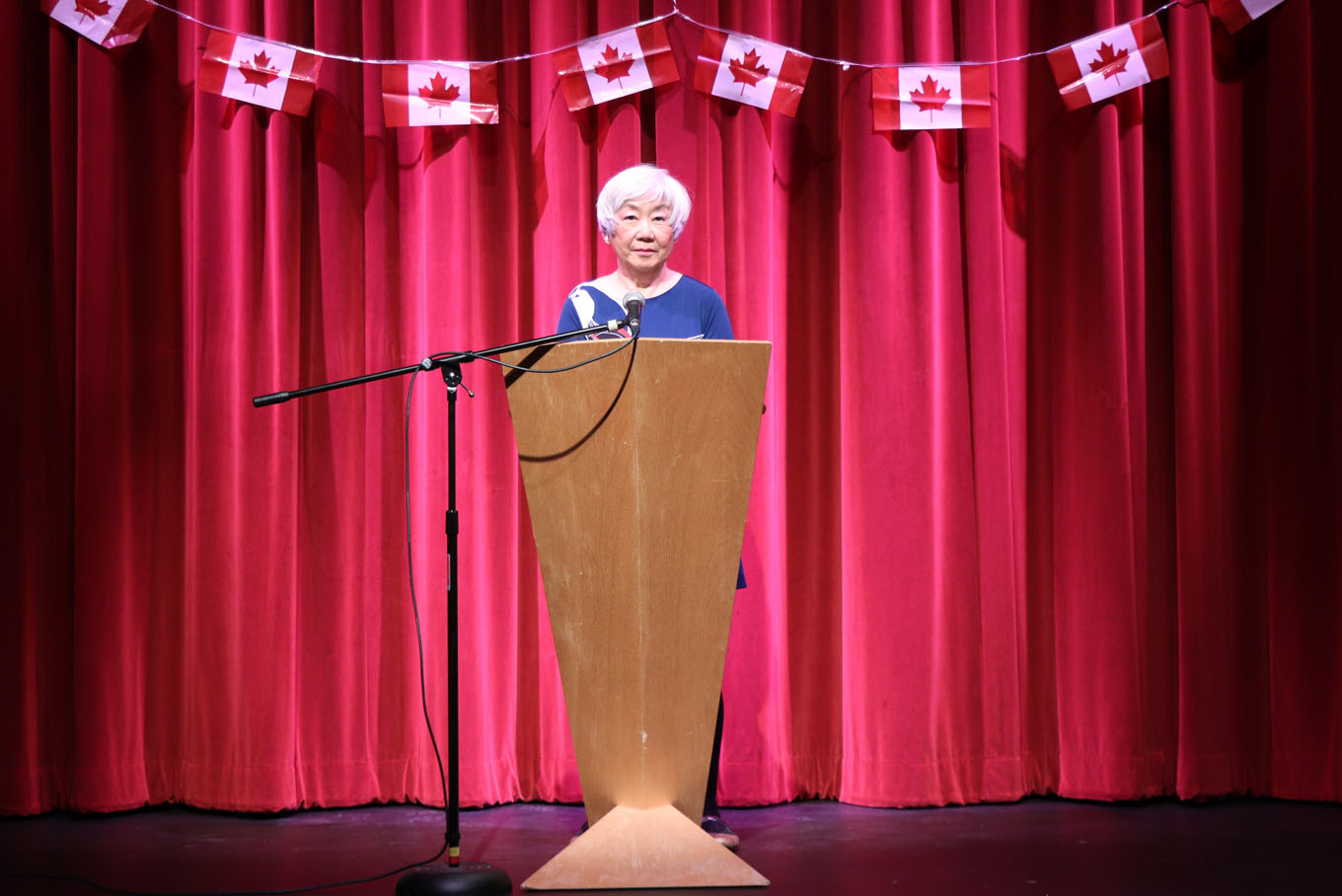 Writer and storyteller Diana Morita Cole shares her message during Canada Day Virtual Celebration.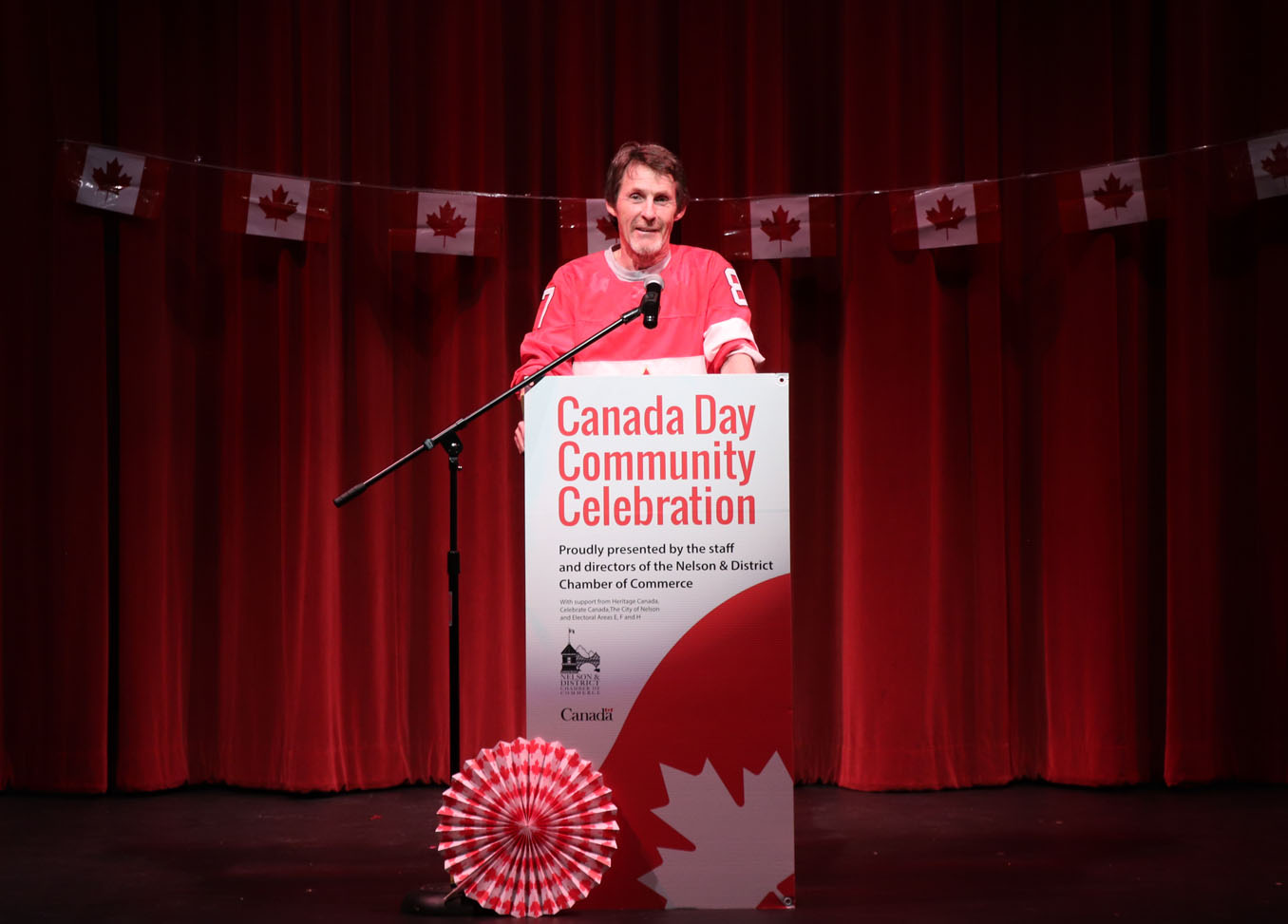 Chamber Executive Director Tom Thomson was the emcee for the celebration.