Consideration being given to limiting delegations to city council committee-of-the-whole meetings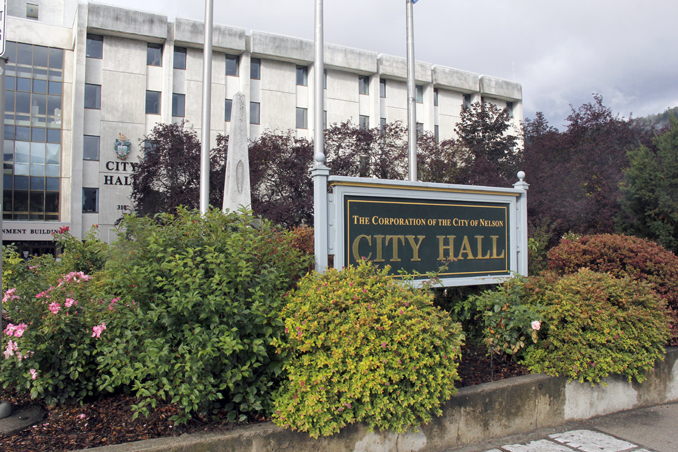 A move to limit the number of delegations allowed to speak at a city council committee-of-the-whole meeting — a venue where regular citizens are able to speak to elected officials — could officially be in the works.
City staff has advanced a new Council Procedure Bylaw that contains several amendments to the old bylaw, including effectively capping the amount of delegations allowed to speak with council at the committee-of-the-whole meeting to three.
The current bylaw states that there is no limit to the number of delegations at a committee-of-the-whole meeting and also provides no criteria for acceptable delegations, noted a city staff report to council on the matter.
However, in anticipation of the proposed changes, in January 2020 staff began to limit such delegations at any meeting to three, and also to try and "prioritize delegations that were particularly relevant to current affairs and council priorities."
Some people view this as a way to limit committee-of-the-whole delegations, said city deputy corporate officer Gabriel Bouvet-Boisclair.
"I don't view it like that, although the current bylaw does speak clearly to how these delegations should be prioritized," he told council during his report.
"That's just the practical component of these limited time frame meetings, to not have you here until midnight."
In limiting meetings to three delegations for the last seven months there has been "some good success," Bouvet-Boisclair said, even using one of the three spots for city staff presentations.
The proposal did not sit so well with some on council.
Coun. Brittny Anderson wondered if the three spot were booked and other valid delegations applied to appear before council would they be precluded from presenting.
Bouvet-Boisclair said the extra delegations would be scheduled in the future, with the city sometimes booked four months ahead on delegations, currently.
"So, essentially it's kind of a scheduling game," he said.
Coun. and acting mayor Keith Page wondered if there was some thought given on the people who were not making the cut and not getting in to see council.
"Is there any way to provide that information of whom is not getting to us?" he asked.
"I would be happy to provide that information," Bouvet-Boisclair replied, adding that he was the staff member in charge of scheduling delegations and kept a very detailed record of who gets on and who gets contacted.
There were several other bylaw changes that council received a sneak peak on, and were given the background information for. The 30-plus page Council Procedure Bylaw will see the light of council again in August when it comes forward for approval and adoption into legislation.
The city's current Council Procedure Bylaw was adopted in 2011 and it was derived from a template provided by the province to municipalities.
"A good procedures bylaw leads to good and effective decision making," Bouvet-Boisclair said. "You don't always need a procedure bylaw … but I think when you have a controversy or something come up you want to be able to refer back to it and make a ruling."
But certain elements of the current bylaw are in need of modification for Nelson's purposes, said Bouvet-Boisclair in his report to council, bringing the bylaw in line with some of the city's current practices.
The changes surrounded agenda timelines, handling of council correspondence, committee-of-the-whole delegations, acting mayor, notices of motion and late items, and amending or adopting a previously voted on resolution.
Agenda timelines
The current bylaw provides that the agenda shall be made available to the public the Friday before a Monday meeting.
Although not formalized by the current bylaw, the city's practice has been to make the agenda available to council the day before that (Thursday).
A meeting between city staff and council revealed that it was important for council to have more time with the agenda, said Bouvet-Boisclair.
As a result, it is proposed that the agenda be made available to council a day earlier than it is currently being provided (Wednesday).
Correspondence
The current bylaw did not specifically address how staff managed correspondence received by the public that was addressed to council.
"As council knows, staff have recently started collecting all correspondence that are not otherwise received by council electronically, and where appropriate, soliciting a response from the relevant city department and then consolidating everything (letter received and city response) into a package that is issued the Friday before council's regular and committee-of-the-whole meetings," the city staff report read.
Staff proposed that the procedure be formalized in the new bylaw.
Acting mayor
Historically, city council has had the acting mayor chair the committee-of-the-whole (COW) meetings.
Recently staff were asked to determine whether it was viable for the acting mayor to also chair the special and in-camera sessions that take place before COW meetings, and the question was referred to legal counsel.
"Staff were advised that the Community Charter, pursuant to Section 116(2)(c), requires that the mayor chair all council meetings at which he/she is present," the report stated.
It is proposed that the new bylaw reflect this and also that the historic practice of having the acting mayor chair COW meetings be ended in order to be aligned with the legislation.
Notice of motion and late items
A notice of motion is to put council and staff on notice that at the next available meeting, a councillor is requesting that a motion be on the agenda.
This allows time for council and staff to familiarize themselves with the subject before the next meeting.
It was proposed that after a notice of motion is presented to council it must receive a resolution of council by majority vote resolving to add it as an item to the next regular council meeting agenda.
"This ensures that a majority of council agrees that matter should be added to a future agenda and prevents any single councillor from using this tool to unilaterally push items onto agendas," the city staff report read.
As well, a late item may also be added to an agenda for consideration at the same meeting.
Reconsider, rescind, amend
"The current bylaw does not clearly provide when and how council may reconsider, rescind or amend motions that were previously adopted, and this has been a source of confusion for staff," said Bouvet-Boisclair in his report to council.
In particular, the current bylaw appears to use the words "reconsider" and "rescind" interchangeably, and also does not distinguish between the mayor's unique authority to initiate reconsideration pursuant to the Community Charter and a councillor's ability to do so, he wrote.
"Although none of these tools should be used very often, it is important that they are clear for the rare instances in which they do arise," Bouvet-Boisclair said.
Reconsideration is a procedural tool that can be used to put a previously-adopted motion back on the floor as if the vote had never taken place. The limitation on this is that the motion must not have been acted on.
The new bylaw clarifies that only the mayor is able to initiate reconsideration under the terms of the Community Charter.
Moving to rescind or amend previously-adopted resolutions are the tools that are available to all of council and the new bylaw provides for this, Bouvet-Boisclair explained in his report.
Specifically, a motion to rescind, in essence, cancels or nullifies a motion that was previously adopted. Such a motion requires a majority to pass and may only be moved by a councillor that was on the prevailing side of the original resolution.
Meanwhile, a motion to amend a resolution that was previously adopted can be used to make a change to that motion. Again, this requires a majority vote to pass and may only be moved by a councillor that was on the prevailing side of the original resolution.
— Source: City of Nelson report, Gabriel Bouvet-Boisclair author