Help for small businesses comes through in tough times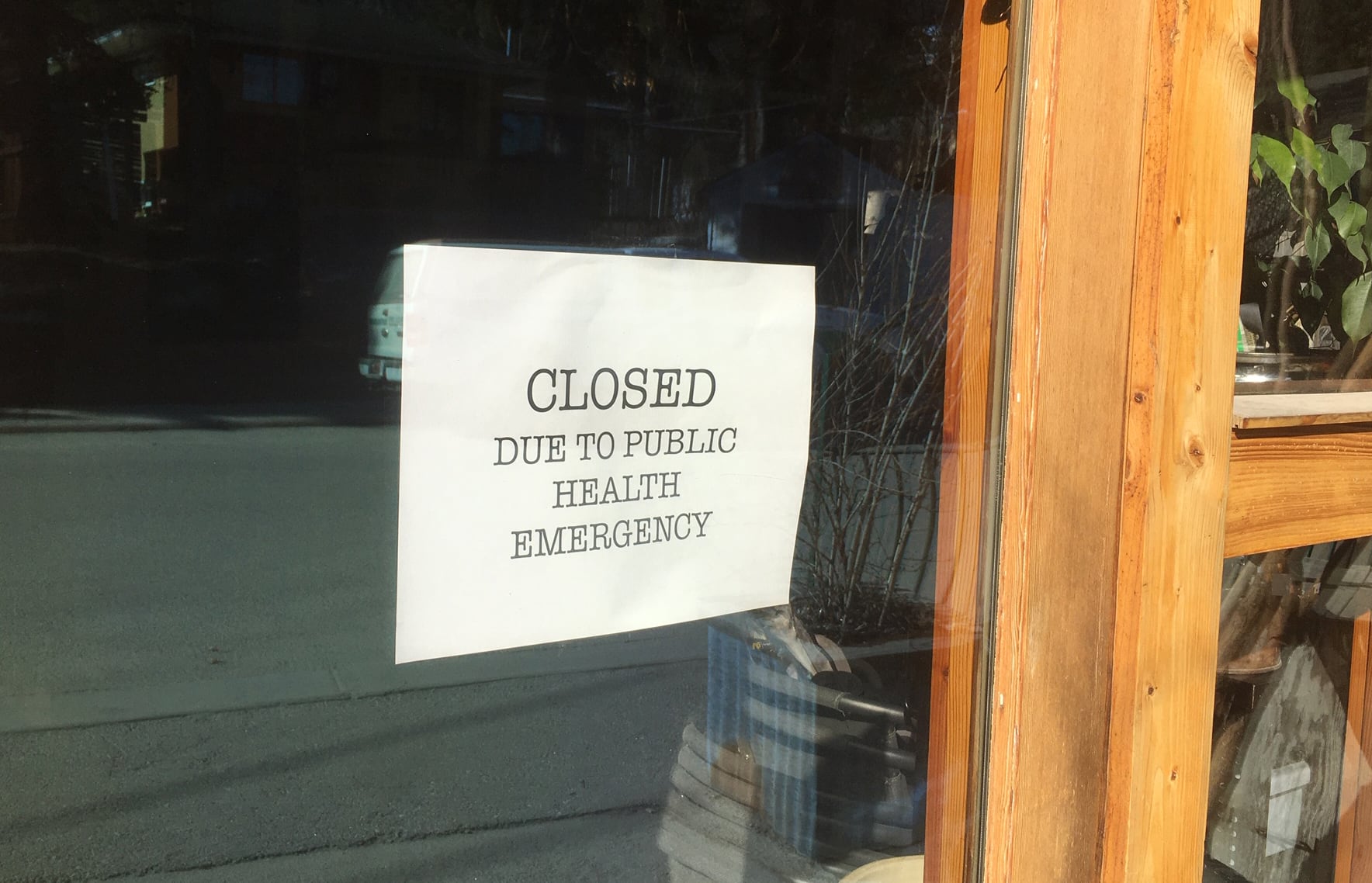 Kootenay businesses may be seeing wolves at the door instead of customers as the COVID-19 continues to spread and keep people at home.
But there is help available through organizations such as Community Futures Central Kootenay, a pipeline of information and support during these desperate, disparate and distancing times.
The non-profit community economic development organization has assembled a cache of programs for cash-strapped operations, filtering government announcements, curating business resources, hosting online business round tables, expanding the business loans program and providing free business advice to business owners.
This is all taking place in the safety of the homes of the staff of Community Futures — not the usual confines of the offices of the Gray Building — but it is still available to small business owners during business hours.
One of the main resources emerging is one that has been there for several years: the Basin Business Advisors (BBA). The BBA has had business advisors in place in each region of the Columbia Basin for years but they are needed more than ever now.
Currently, they are available for free, one-to-one business advice, specifically helping people develop a plan tailored to their business that will show them funding programs available, as well as craft a plan to span the pandemic.
"We have been monitoring government announcements so that we can answer questions and direct business owners to the relevant programs and services," said Alison Bjorkman, BBA program manager, during a recent Community Futures online Zoom roundtable.
Zoom into view
Community Futures is facilitating an online Business Community Weekly Roundtable on COVID-19.
These Zoom video-conferences are open to business owners, managers, and business service providers in the Kootenay region.
An accompanying Facebook group, COVID-19 Support for Kootenay Businesses, is a platform for business owners to ask questions and find resources.
To attend the roundtable, email amacdonald@futures.bc.ca or visit futures.bc.ca/covid-19-support-for-businesses.
— Source: Community Futures Central Kootenay
Making your voice heard
As the programs and support for businesses continue to evolve there is a way to help guide and divert the resources where they will be needed the most.
According to Nelson and District Chamber of Commerce executive director Tom Thomson taking part in the numerous surveys floating about online (www.discovernelson.com) is one way to contribute to the conversation.
The province is looking for ways to target its resources to help small business, Thomson said in a recent Zoom meeting.
"You can help by participating in some of the surveys," he said during the meeting.
A survey — conducted by Community Futures BC, the BC Chambers of Commerce, Small Business BC and the BC Economic Development Association — showed that 86 per cent of businesses surveyed in the Kootenay region had already been impacted by COVID-19.
Of respondents, 73 per cent in the Kootenay region indicated that their business has experienced significant negative impacts, said Community Futures executive director Andrea Wilkey in a press release.
"As we learn more about the programs, subsidies, and funding streams being rolled out, we will identify the opportunities for local organizations to help fill the gaps," she said.
Keep the cash flowing
Just because Community Futures has closed its doors at this time does not mean the vault of information and financing for businesses has closed.
In fact, the Community Futures business loans program is "working closely with both new and existing clients to help them through this time of economic hardship."
This means the Community Futures loans fund is being quickly adapted to the changing nature of the COVID-19 pandemic (information at futures.bc.ca/business-loans).
For more information:To find out how Community Futures can help your business, email: info@futures.bc.ca, sign-up for their newsletter, or connect on social media. 
Getting to the bottom line
Applying for financial benefits may be the first essential step for most businesses.
There are several provincial and federal government benefit programs in place to support those experiencing financial difficulty, with many of them coming online this week. 

Canada Emergency Response Benefit (CERB)
To support workers and help businesses keep their employees, the government has proposed legislation to establish the Canada Emergency Response Benefit (CERB).
This taxable benefit would provide $2,000 a month for up to four months for workers who lose their income as a result of the COVID-19 pandemic.
Available: The portal for accessing the CERB would be available in early April.
Online:
https://www.canada.ca/en/department-finance/economic-response-plan/covid19-individuals.html#new_canada_emergency_response_benefit
BC Emergency Benefit for Workers
The BC Emergency Benefit for Workers will provide a one-time, $1,000 payment to people who lost income because of COVID-19.
B.C. residents who receive federal Employment Insurance, or the new federal Canada Emergency Response Benefit are eligible.
Available: Applications for the one-time payment will open soon. The one-time payment will be paid in May 2020.
Online:
https://www2.gov.bc.ca/gov/content/employment-business/covid-19-financial-supports#BCEBW
Work-Sharing (WS) is an adjustment program designed to help employers and employees avoid layoffs when there is a temporary reduction in the normal level of business activity that is beyond the control of the employer.
The measure provides income support to employees eligible for Employment Insurance benefits who work a temporarily reduced work week while their employer recovers.
Online:
https://www.canada.ca/en/employment-social-development/services/work-sharing.html