Nelson rink drops tie-breaker at BC Mixed Double Curling Championships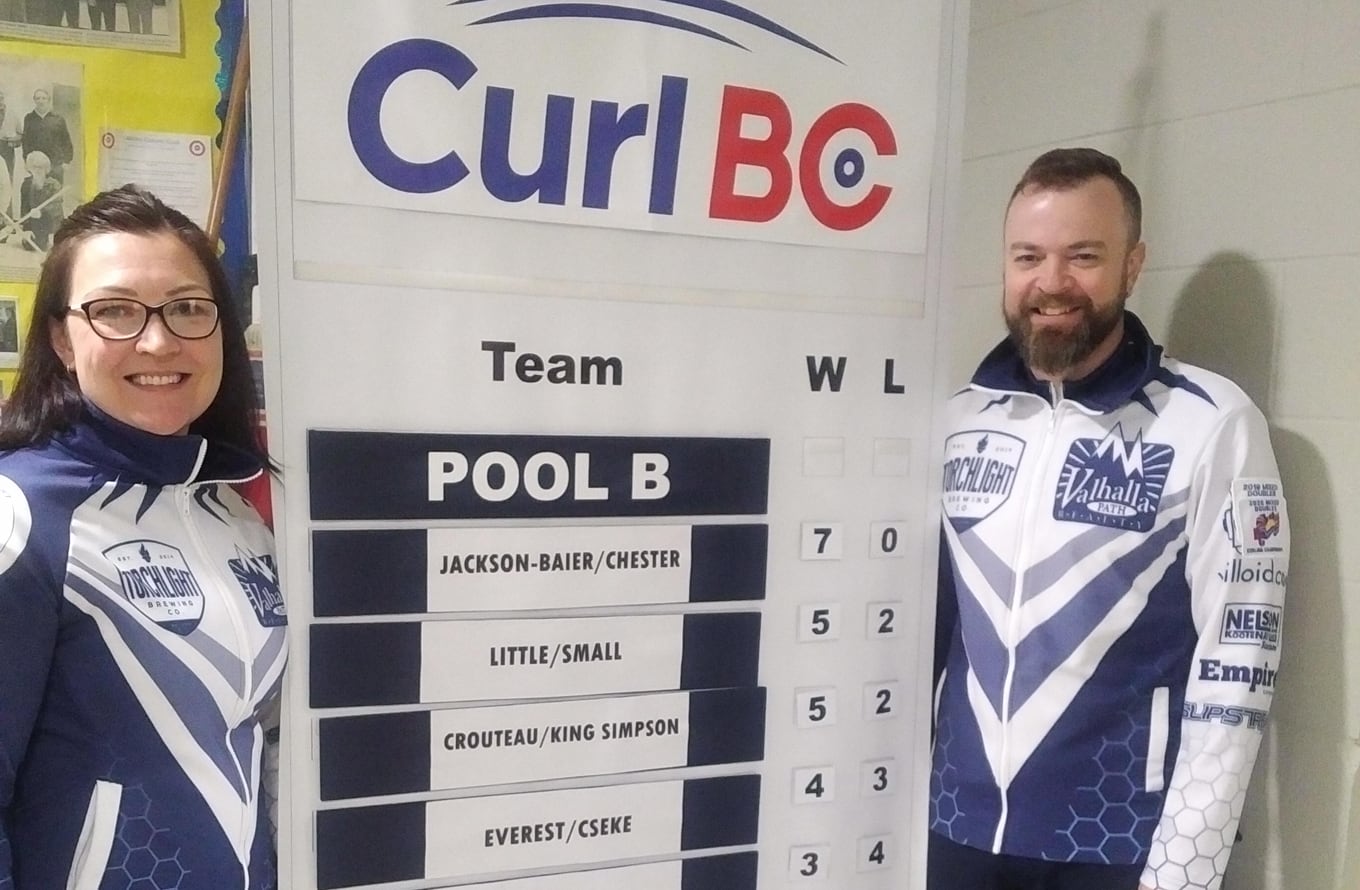 The Nelson rink of Kristina Little and Nathan Small narrowly missed out qualifying for the National Mixed Double Curling at the recent Provincial Championships held recently in Hope.
The Kootenay Champs lost out in a tiebreaker King Simpson/Croteau rink.
Finishing in a tie for second, with a 5-2 mark, Team Little-Small had chances to win but were unable to complete the shots that would have guaranteed points.
"We had a very, very close game with (King Simpson/Croteau) with a missed opportunity in the seventh end to potentially score four points and then in the eighth we had an open shot for the win but weren't able to get the job done as we missed the target stone on the low side," Small explained following the championships.
Small said both members were extremely proud of the way we played all week.
"To finish fifth in the province is an impressive feat, to say the least," Small said.
"We would like to thank our sponsors, especially the local ones, for financially supporting us in being able to compete: Torchlight Brewing, Empire Coffee, Valhalla Realty, and BalancePlus Curling Equipment."
The Steph Jackson-Baier/Corey Chester rink of Victoria defeated city rivals Carley Sandwith/Cameron de Jong 6-3 to capture the BC title Sunday in Hope.