Falcons roll past Bombers to capture Kootenay Classic 2020 Title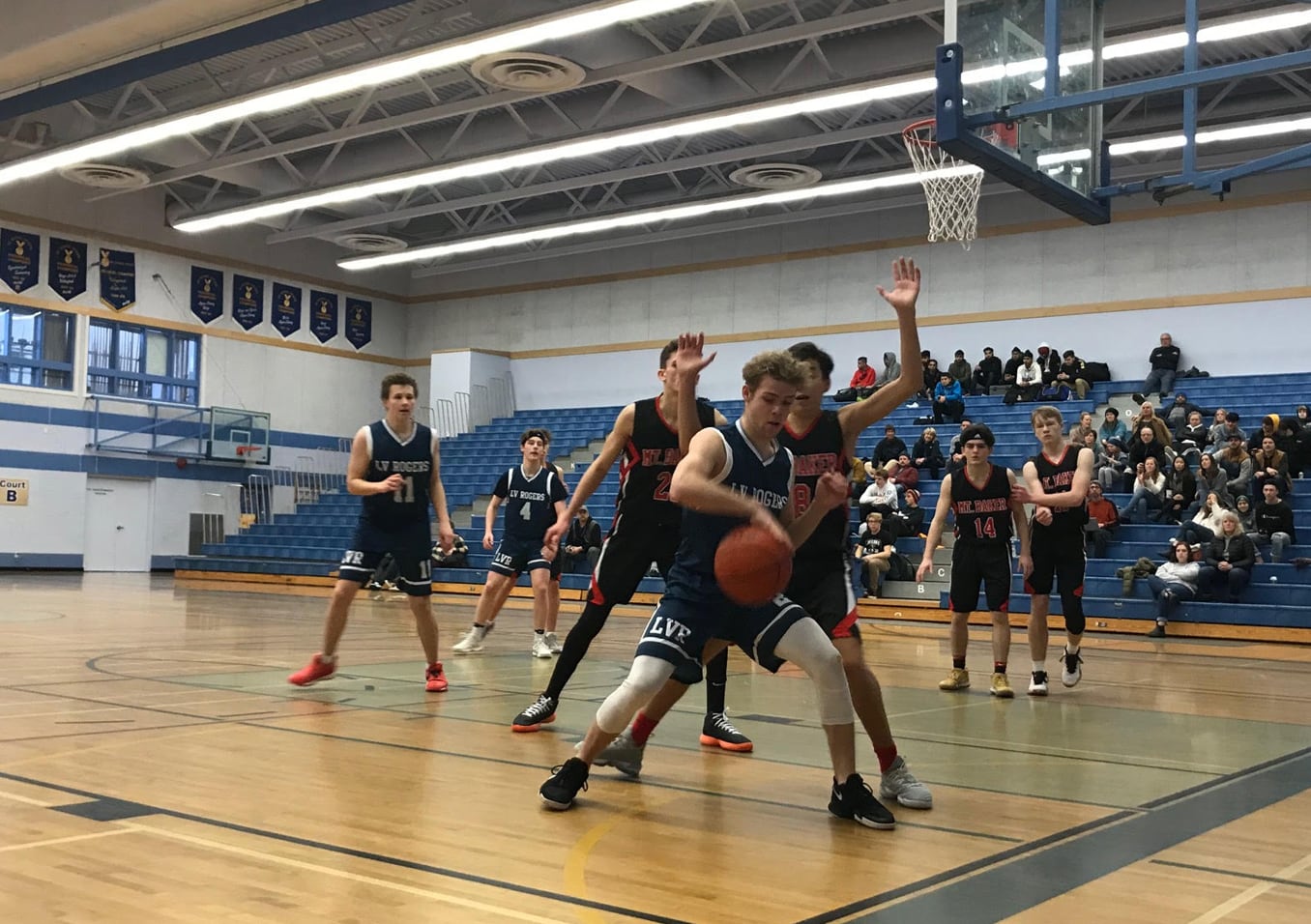 Three Fernie players combined for more than half of the team scoring to lead the Falcons to a 78-62 victory over the L.V. Rogers Bombers in the final of the Kootenay Classic 2020 High School Boys Basketball Tournament Saturday evening at the Hangar.
Asher Hannemann scored 23 while Nesta Malcolm had 19 and Simon Dioemink 14 as the Falcons won all three games en route to the Kootenay Classic 2020 title.
Fernie jumped all over the Bombers, outscoring the hosts 11-2 in the early part of the first quarter to build the early lead. The Falcons led by as much as 14 points before the Bombers went on a 12-3 run to trail 27-20 at the quarter break.
Fernie continued its dominance over the home side, outscoring the Bombers 22-14 to lead 49-34 at halftime. In the second half the Bombers could not close the gap on the scoreboard to fall to the East Kootenay squad by 14 points.
Matti Erickson led all scorers with a game-high 25 points. Moss Caney had 10 points while Johnny Michalchuk had nine and Jacob Bonikowsky finished with eight.
Fernie advanced to the final by stopping South Okanagan Hornets of Oliver while LVR overcame a late-game deficit to edge Mount Baker Wild of Cranbrook 72-67.
Trailing 30-28 at the half, and 63-58 late in the fourth quarter, the Bombers went on a 14-4 run to close out the Wild.
Erickson led the Bombers with 21 points while Mateo Katooka added 19 — including a nine out of 10 shooting performance from the charity stripe in the fourth quarter.
Michalchuk also had eight points for LVR, which opened the tournament Friday with a win over Prince Charles Comets of Creston. Tyson Turner of Mount Baker led all scorers with 32 points, including 22 points from the free throw line.
Other teams included Mount Sentinel Wildcats and David Thompson Lakers of Invermere.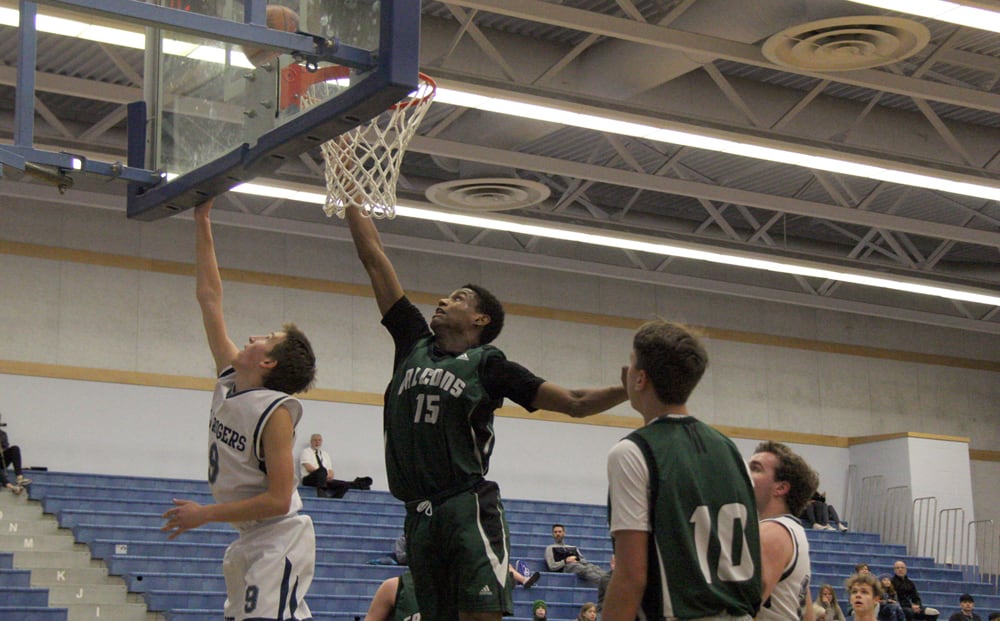 Bomber forward Isaac Vissers attempts to sneak a reverse layup past Falcons' Nesta Malcolm during the final of the Kootenay Classic 2020 High School Boys Basketball Tournament Saturday evening at the Hangar. — Sarah Fuhr, The Nelson Daily