CP Holiday Train returns to Nelson, Castlegar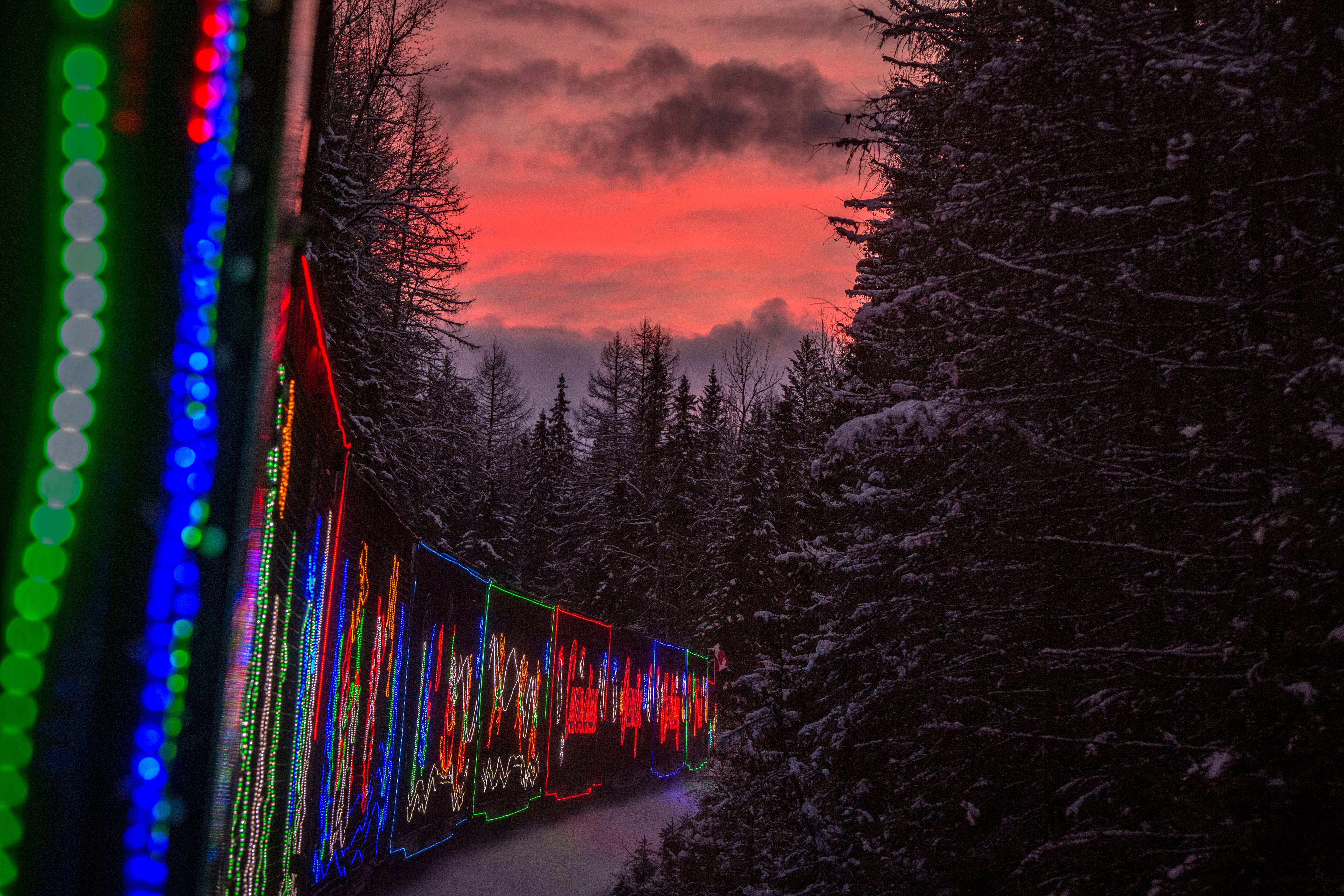 Every year, the Canadian Pacific (CP) Holiday Trains travels through dozens of communities, raising food and cash donations for local food banks.
This year the CP Holiday Train is back in the West Kootenay after a two-year hiatus, returning to Nelson and Castlegar Thursday, December 12.
The Castlegar stop kicks off the day, with the CP Holiday Train gliding into the Sunflower City at Heritage Society CP Station Museum at 4:20 p.m., with country music artists Terri Clark and Dallas Smith providing entertainment from 4:45-5:15 p.m.
The CP Holiday Train then returns on the tracks to the Heritage City for a stop at the Lakeside Park Railway Crossing. Show runs from 7-7:30 p.m.
Again, this year, the Holiday Train program is encouraging people attending events to bring heart healthy donations. The two brightly lit CP trains kicked off last month on their way to visit approximately 150 communities.
The Canadian Train, with Kootenay stops in Sparwood, Fernie, Jaffray, Cranbrook and Creston, travels west across Canada finishing its journey in Port Coquitlam, December 17.
The last time the Holiday Train stopped in Nelson was in 2017 as well as 2015, 2011 and 2013.
Since the inception of the CP Holiday Train back in 1999, more $15.8 million and 4.5 million pounds of food for North American food banks.
Everything raised in each community stays in that community, and CP additionally makes donations at each stop.  All the money raised stays in the community.
The Holiday Train is about 1,000 feet in length with 14 brightly decorated rail cars. Each car is decorated with hundreds of thousands of technology-leading LED lights and holiday designs.
The Nelson Salvation Army will be in the vicinity of the show and will happily take any non-perishable food items.
Pedestrians will have free access to the site; however, barricades for motor vehicles will be set up a half hour prior to the show. Nelson Police and Reserve members will set up at Gordon Street and Third Street and at Second Street and Kokanee Street to keep traffic away from Lakeside Park location.
Nelson Police ask the public to observe Police and Reserve officers directing traffic or pedestrians.