Zombies take over downtown Nelson
Nelson's downtown core saw a taste of what is to come Halloween night when a group of zombies took over Baker Street Saturday afternoon as part of the sixth annual Civic Theatre Zombie Walk.
At least 60-70 zombies, young and old, gathered at the Civic Theatre before coming out for the annual afternoon stroll through downtown Nelson.
Zombies, led by Nelson Police Reserves, terrorized downtown merchants and shoppers before returning to Vernon Street location for the film Zombieland at 4 p.m.
No doubt Nelsonites will be seeing a lot more of these zombies as the week leads up to Halloween Thursday.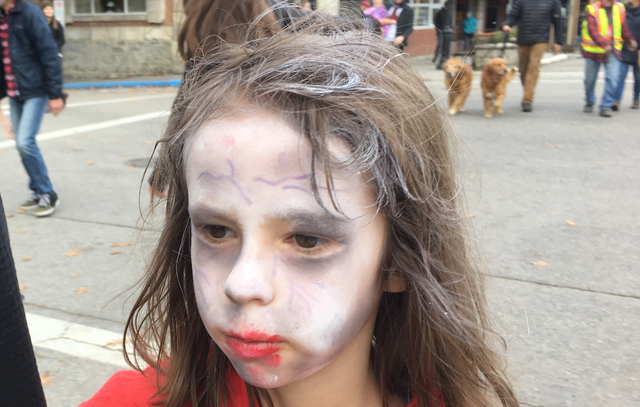 This young zombie, participating in the sixth annual Civic Theatre Zombie Walk, is now ready to put some fright into Halloween. — The Nelson Daily photo