Nelsonites shake off raindrops to participate in Terry Fox Run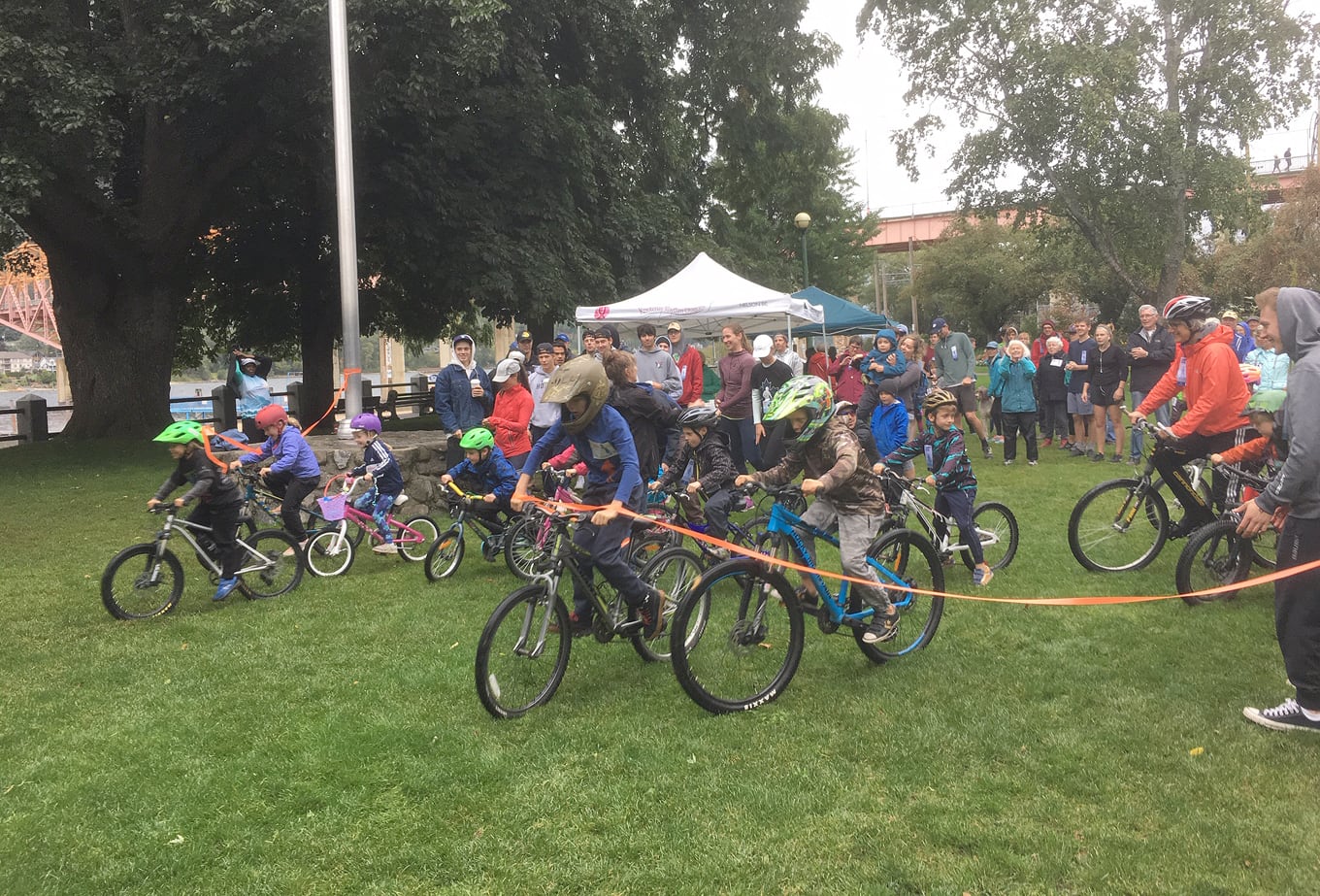 Weather really can never dampen the spirit of the Terry Fox Run in Nelson.
More than 175 participants overcame cooler temperatures to participate in the 39th annual Terry Fox Run Sunday morning at Rotary Lakeside Park in Nelson.
"The run appeared to very successful today," said Pat Gibson of the Kootenay Rhythm Dragons, organizers of the annual event to help stop cancer.
"There were lots of participants . . . a total of 178 and total donations today are approximately $9,500," Gibson added.
Fox, in his first year at Simon Fraser University, was just 18 when he was diagnosed with a cancerous tumour in his right leg, and had it amputated six inches above the knee.
He endured aggressive chemotherapy to eliminate remaining cancer cells. During his treatment, he witnessed daily reminders that two-thirds of cancer victims died of the disease. Instead of crushing his spirits, the sight of other patients suffering made him stronger and more compassionate. It was from this strength and compassion that the Marathon of Hope was born.
Sunday, following speeches by Gibson and Nelson Mayor John Dooley, who participated in the run, Kootenay Rhythm Dragons member Diane Lines gave a passionate talk about her battle with cancer.
Lines, who was diagnosed recently, end her talk with an enthusiastic Cancer Can Be Beaten.
Following the warmup, participants ran, jogged, walked and rode bikes along the Nelson waterfront and back to Rotary Lakeside Park.
More than 50 volunteers and Kootenay Rhythm Dragons made it all happen.