Truck carrying milk crashes south of Nelson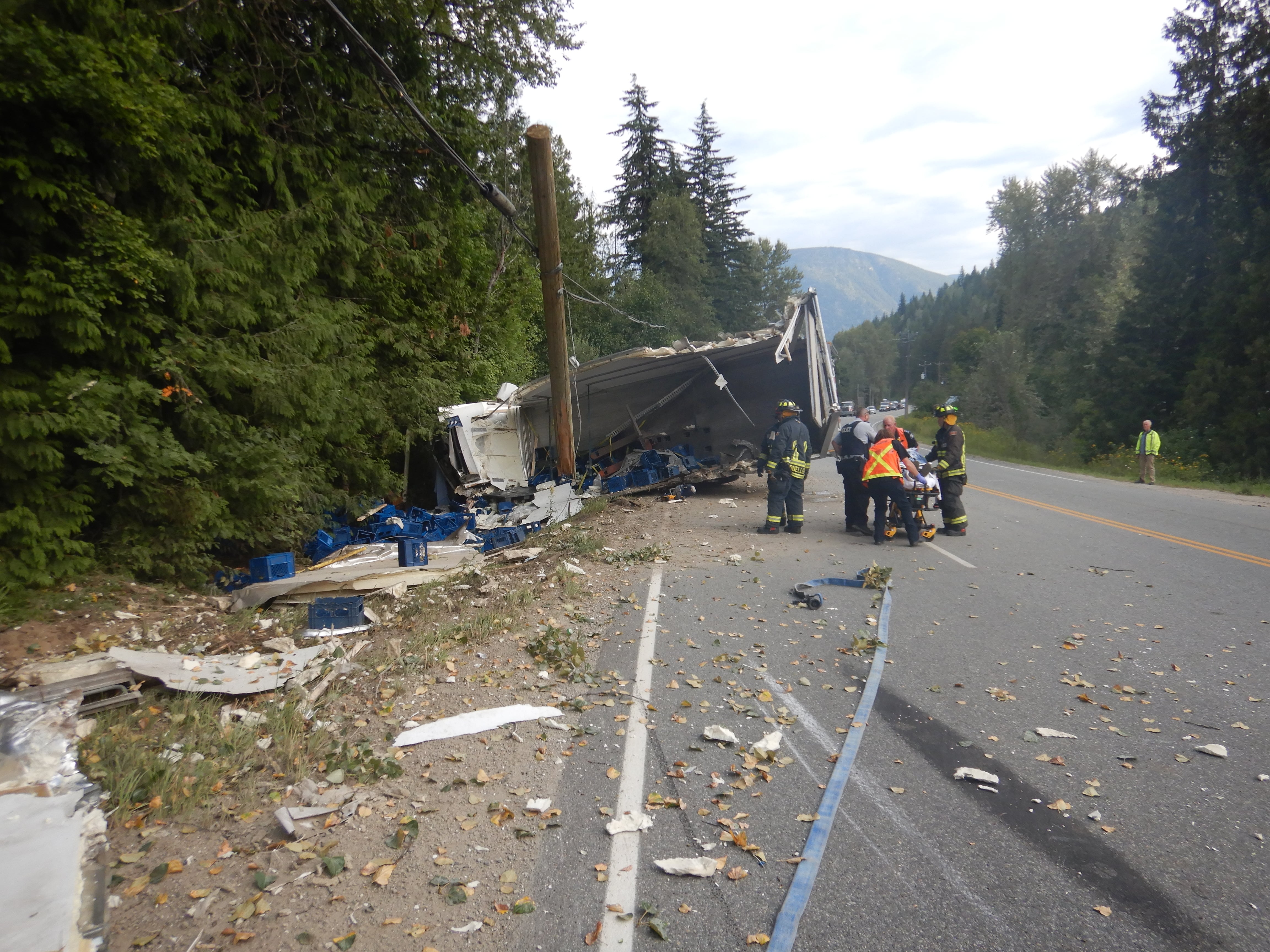 A truck carrying milk crashed south of Nelson Friday morning Nelson Fire Rescue reported in a media release.
Nelson Fire Rescue were alerted at 6:55 a.m. Friday a serious motor vehicle incident by Nelson Police Department on Highway 6 just south of Nelson.
The two NFRS members on duty responded to what turned out to be a five-ton refer truck that had lost control resulting in a rollover and crash into the ditch, damaging another vehicle and telephone pole.
"The extent of the damage to the truck was extensive requiring fire crews to conduct a difficult and technical extrication using the Jaws of Life as well as numerous other tools to remove the driver," Nelson Fire Rescue said.
"Once extricated, the driver was transferred to the care of BC Ambulance Service."
Nelson Fire Rescue said three additional members were called in to assist with the incident utilizing another emergency response vehicle. Nelson Police, RCMP and BC Ambulance Service were at the scene along with YRB personnel to assist with traffic control.
The truck had been carrying milk to be delivered to local businesses when it lost control. The other vehicle damaged in the incident did not result in injuries.
Western Auto Wreckers was requested to assist police with removal of the vehicle.
RCMP continue to investigate the incident.