Savoy Inn rallies to capture 15th Nelson Mixed Slopitch Championship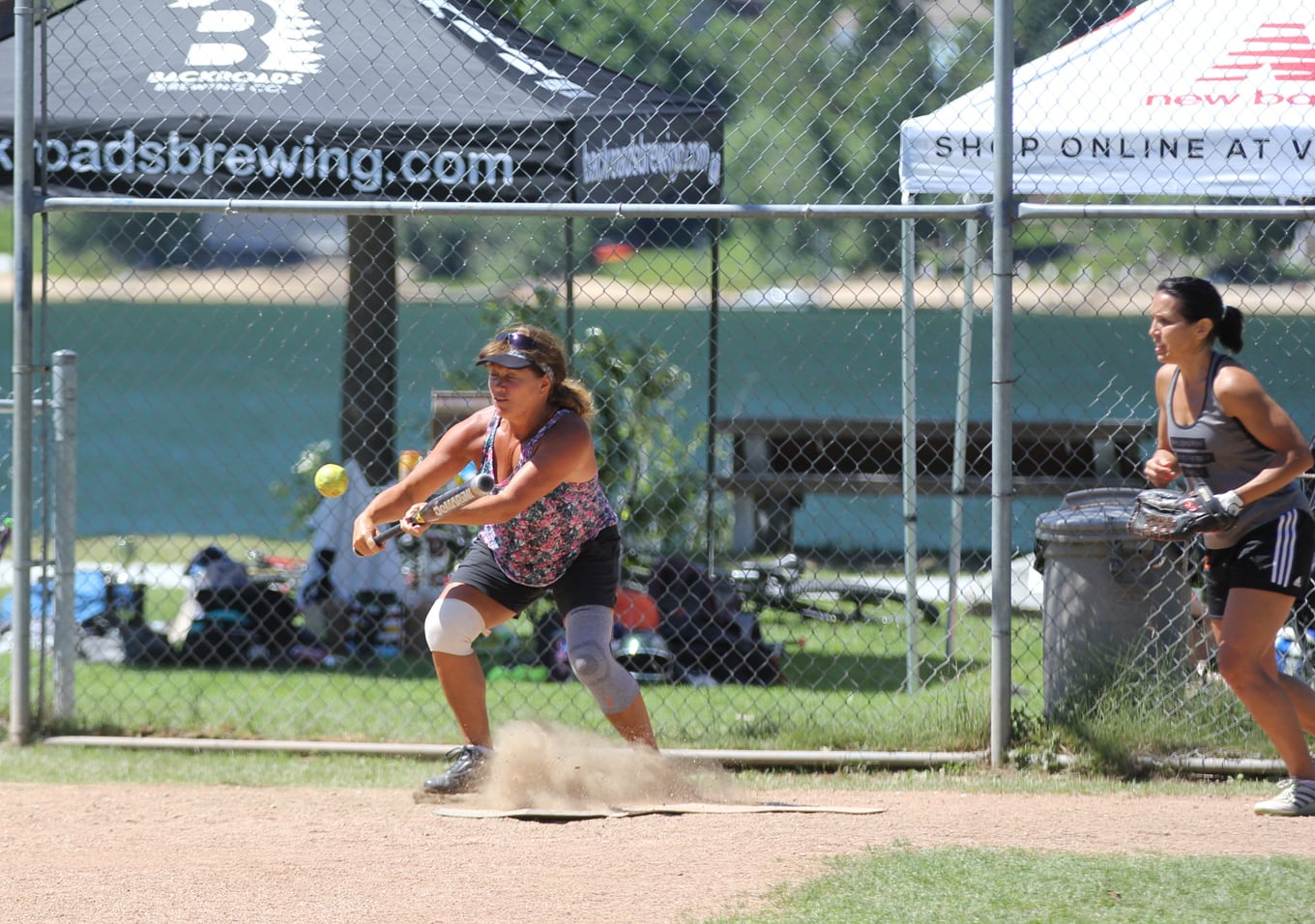 Savoy Inn scored early and often en route to the capturing its 15th Nelson Mixed Slopitch Championship Sunday afternoon at the Lakeside Ball Diamonds.
Savoy Inn ousted DeVitos 16-4 in the A-Final as Nelson Mixed Slopitch celebrated its 25th season.
Savoy Inn did it the hard way, opening the playoff tournament with a Friday loss to regular-season champion DeVitos.
Savoy Inn started the long road back Sunday, getting past Main Jet, which finished second overall in the regular season.
Next up, Savoy Inn got past three-time defending champion Total Chaos in the semi-final before scoring the upset against DeVitos.
In the B Event, Ripping Giraffe edged out The Crew while Kootenay Peaks took home the C-Event crown by defeating Wild Cards.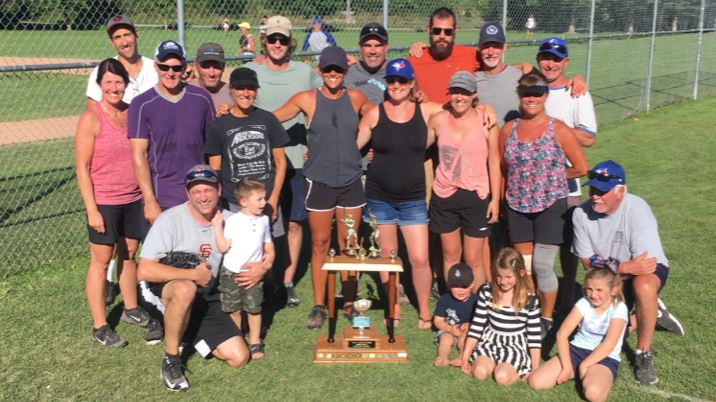 Savoy Inn includes back row, L-R, Brett Uniat, Justin Willans, Keaton Roch, Jarrett Slomba, Cory Conboy, Mike Roch and Joe Capriglione. Middle, Luree Gould, Kevin Melanson, Janice Melanson, Kendra Uniat, Deb Andrews and Christine Wayling. Front, Erik Laughton, Ethan Laughton, Everest Conboy, Avery Conboy, Ava Laughton and Lorne Wuori. Missing, Ashley Elizabeth, Steve Mota, Rob Chernenko and Carla DeBiasio. — Submitted photo
Eye on the ball delivers a hit for Total Chaos during semi final action of Nelson Mixed Slopitch Tournament Sunday at the Lakeside Ball Diamonds. — Bruce Fuhr, The Nelson Daily