Nelson Cares stuck with having to pay utility bill oversight from city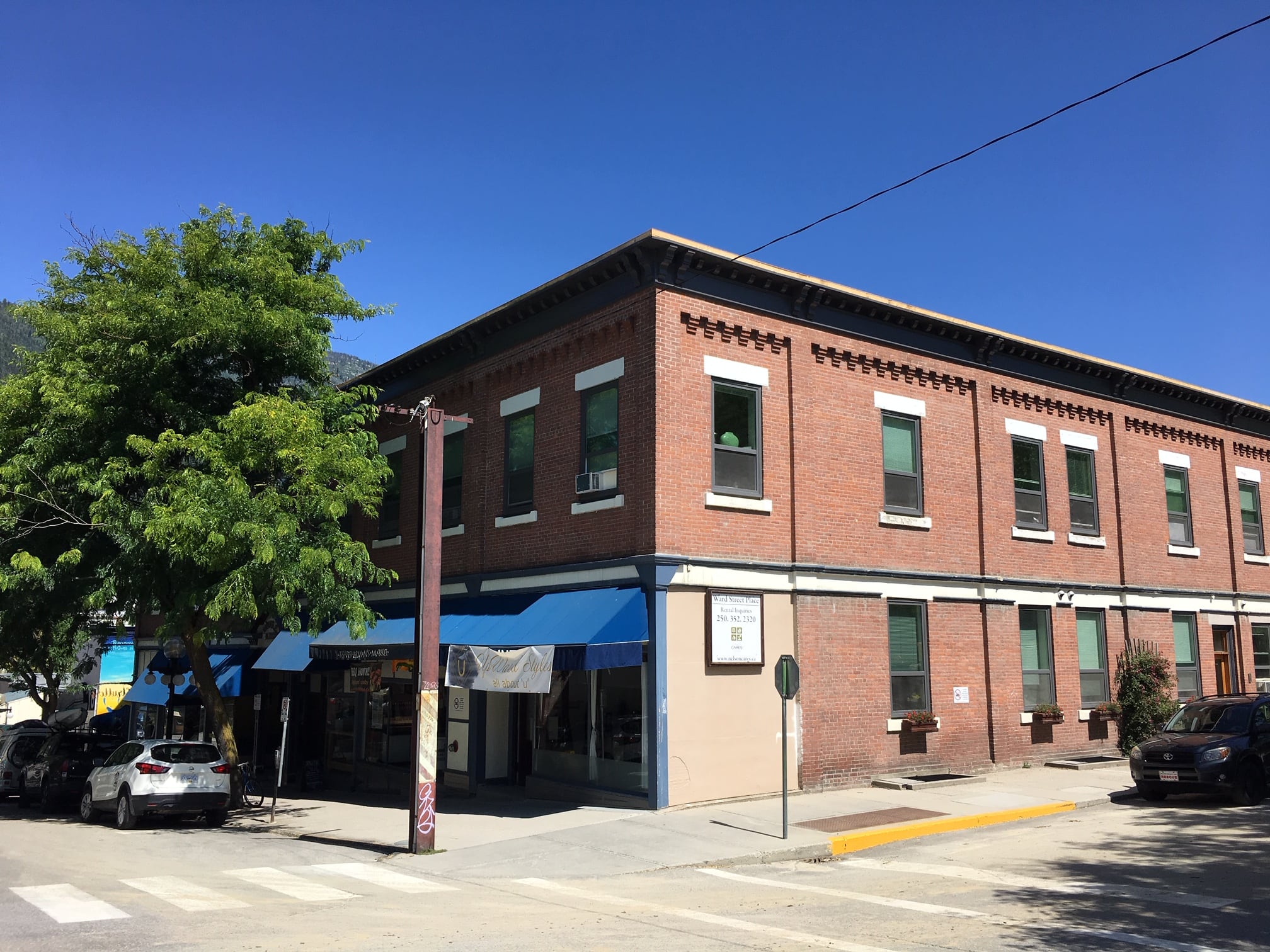 A utility bill oversight that had gone unnoticed for almost 20 years has come due as the city has elected now to begin charging one of Nelson's top social services for the error.
City council elected to ignore a request by Nelson Cares to phase in the annual utility amount of $9,980.40 owed for commercial fixtures at the Ward Street Place building, but waived $6,000 of the Society's utility invoice that was attributable to its residential (low-income housing) fixtures for 2019.
It was the city's error that it failed to charge Nelson Cares for its commercial fixtures in the past, thus resulting in an unanticipated and unbudgeted expense for Nelson Cares in 2019, noted chief financial officer Colin McClure in his report to council.
"The city's communication to Nelson Cares was poor as it sent the revised invoice with no advance warning, discussion or letter explaining the situation and why there were additional costs included in the revised bill," said McClure in his report to council.
McClure apologized to Nelson Cares by telephone and email correspondence for the oversight.
"Accordingly, it seems fair that the city would work with Nelson Cares to find a reasonable solution for both parties," he said.
Coun. Cal Renwick had asked for support for the phased in approach but the sentiment received no traction in council.
"There's no doubt they have had the service but we haven't been billing them for it, so that's our bad. In business, you go to a customer and say 'We haven't been billing you for this, our bad.' Basically 99 per cent of the time the customer will pay it," he said.
"That is what Nelson Cares is doing. They have come to us and are saying 'We would like to pay this, but we need it to be phased in.' I don't think that is unreasonable."
Nelson Cares has already sent out notices to the tenants saying the rates were going up by 20 per cent — the maximum a landlord can raise a rate in a calendar year.
"And basically in saying that we will be eating the balance because it is just a hardship to them because they are all small businesses," said Nelson Cares executive director Jenny Robinson.
The new fees constitute a triple net increase for the commercial tenants in the building, which will "come as a shock and if implemented all at once" and could cause some to close, noted the Nelson Cares board of directors in a letter to council in July.
"This in turn would cause further financial burden to the building."
The residential tenants will also be charged more this year to make up the difference.
A letter from Canadian Housing and Renewal Association executive director Jeff Morrison to city council supported the request for a graduated change in utility rates.
"Or, ideally, create a carve-out exemption for Nelson Cares from these increases," he said. "We hope that you will consider the potential impact of this significant increase in rates on the tenants served by Nelson Cares. At a time when governments at all levels are considering strategies to address homelessness … this policy move would be a step backward in that respect."
The 2019 budgeted water and sewer fee revenue is $6.7 million dollars.
Sticker shock
After receiving the bill in April Nelson Cares Society sent a letter to council requesting that the city allow it to pay a portion of its utility bill on a four-year payment plan, incrementally increasing it by 20 per cent per year.
The water and sewer fees have been adjusted from time-to-time over the years as Nelson Cares added new fixtures, but they have not added any new fixtures to the building over the past few years, the Nelson Cares board of directors noted in a letter.
"We had always assumed that the commercial fixtures were included in the annual fees," the letter stated.
Since 2002 Nelson CARES Society has owned and operated Ward Street Place (Annable Block), a 45-unit, low-income apartment block located in downtown Nelson that also contains seven commercial rental units.
The society manages it as a social enterprise — receiving no operational public or government funding for the building — and uses the rents from the seven commercial businesses to keep the residential rents at affordable rates, noted the Nelson Cares board in a letter to council.
"We have worked extremely hard for the past eight years to renovate the building site and to improve the safety and wellbeing of the tenants who live and work there," the letter said.
One of the major goals of an ongoing Nelson Cares fundraising campaign was to increase the energy efficiency of the building — installing high efficiency residential windows and new heat recovery units — to reduce greenhouse gas emissions and save on operating costs.
"In total, we now save about $10,000 annually through these improvement projects. These funds contribute to the long-term reserve to keep the building in good shape over time," the letter stated.
"(T)hese hard-won savings have now been wiped out with a 77 per cent increase to the water and sewer fees charged City of Nelson."
In 2019 Nelson Cares paid $32,844.70 to the city for taxes and levies. The new sum pushes the total to almost $43,000. Overall Nelson Cares paid $94,118 in water and sewer for the seven-housing properties owned and operated by the organization, and $44,202 in property taxes related to these sites for a total of $138,320 in 2019.
Finding the omission
Back in 2016, the city's Development Services department created a process to assist in ensuring each year that any updates to utility accounts for residential, commercial units and secondary suites were reflected in what is actually billed.
The process is a cross-referencing exercise comparing building and plumbing permit applications and building inspections with the utility accounts to make sure new construction or upgrades and any increase or decrease in fixture counts are updated for water and sewer billing.
According to city staff in 2018 Nelson Cares applied for a plumbing permit at 567 Ward Street to add some fixtures. In going through the annual process to ensure the utility accounts were updated, city staff noted the annual billing for this building had only included the residential units and not the commercial tenants.
Development Services staff arranged a walk through of the commercial units by the city building inspector, resulting in the count being compared to the city's accounting software data.
"It became apparent that there were no records of Nelson Cares ever being charged for the fixtures in the commercial units," McClure wrote.
It was at this point that the city recalculated the water and sewer fees to include the commercial fixture component and the city finance department created and sent a revised bill to Nelson Cares to collect the fees on the additional commercial fixtures.
— Source: City of Nelson