New sculptures now on display in Downtown Nelson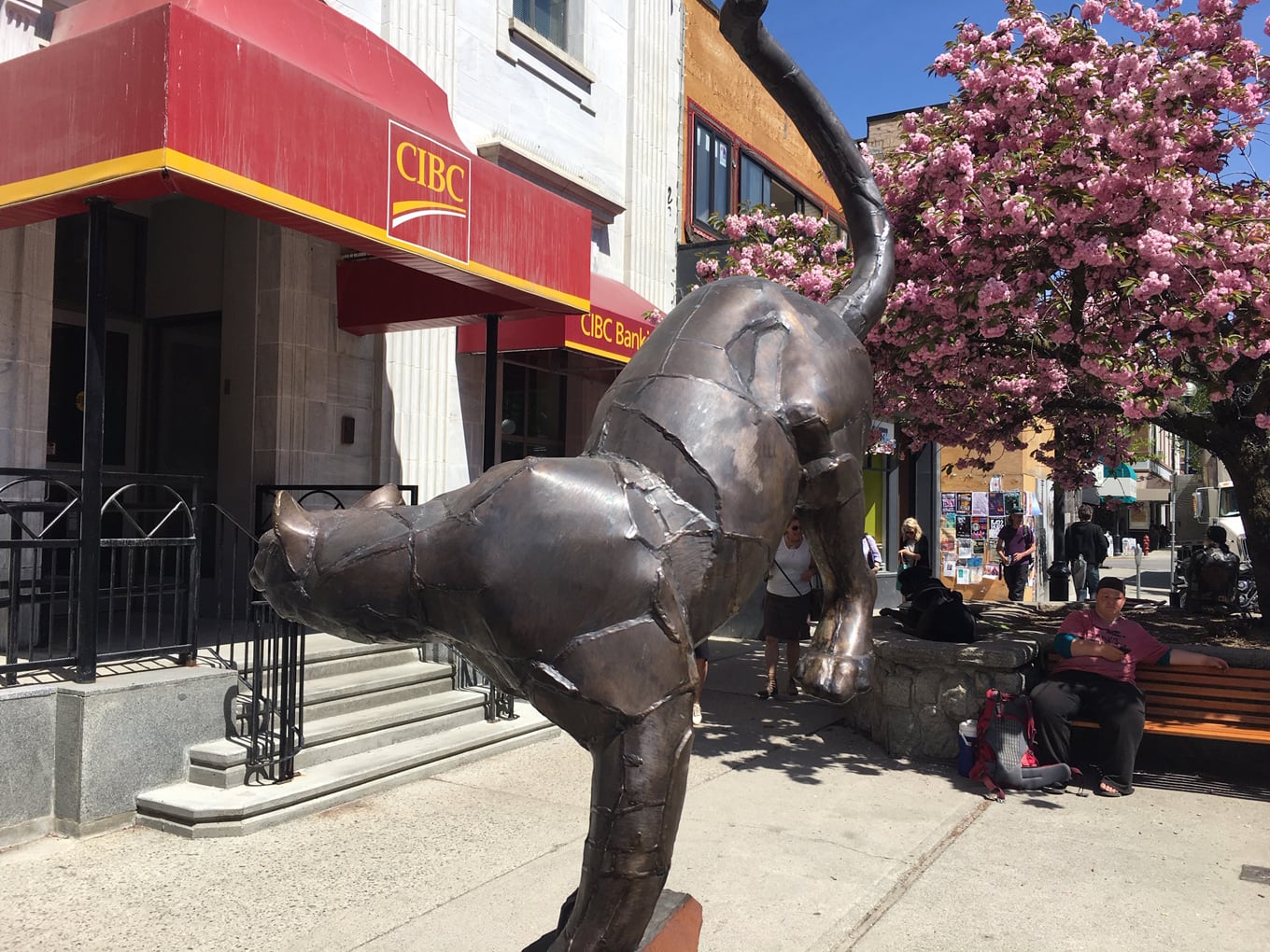 Shoppers frequenting the downtown core of Nelson will have five new works of sculptural art to beautify the city for another year thanks to the lease agreement from Castlegar Sculpturewalk.
Works by Wayne H.E. King by Aimée-Rose Philibert, Inside Passage by Angellos Glaros, Bonfire by Paul Reimer, Down from the High Country by Steve Tyree, and Romeo by Lawrence Cormier will grace Baker Street in Nelson in a partnership which has proven beneficial in providing a cost-effective way to increase public art in the community, increase regional ties, and support local and regional artists.
This is Year Seven of the Sculpturewalk lease agreement.
The sculptures will remain in place for one year, and are available for purchase at the end of this term.
"We've had a wonderful community response to the downtown public art," says Sydney Black, Chair of City of Nelson's Cultural Development Committee.
"Our streets reflect Nelson's creative and artistic community and we're proud to showcase the impressive talent of these artists."
This program has been an initiative of the City of Nelson's Cultural Development Committee, which is dedicated to the development, promotion and enhancement of Nelson's art and culture sector.
"Bonfire" sculpture is on display in the amenity area on Baker Street. — The Nelson Daily photo