Special weather statement in effect for Highway 3 - Paulson Summit to Kootenay Pass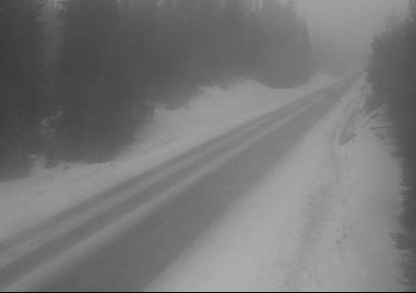 Environment Canada said motorists driving higher elevation highways in the Southern Interior to be aware of hazardous conditions Saturday as a spring snowfall is expected for southern mountain passes.
"Snow will develop over the highway passes beginning this morning, as a Pacific frontal system moves across southern BC today," Environment Canada website said. "Snow levels near 1000 metres this morning will rise to 1300 metres today.
Environment Canada said near the Coquihalla Summit and the Kootenay Pass, up to 10 cm of snow can be expected by Saturday afternoon.
"Additional amounts of 5 to 10 cm are possible tonight as convective flurries develop in the wake of the front," Environment Canada said.
"Snowfall over other southern BC highway passes will be less intense and total amounts near 5 cm can be expected on (Saturday)."
Weather in the mountains can change suddenly resulting in hazardous driving conditions.
Road conditions are available at DriveBC.
Forecast for next week shows temperature rising to as high as 18C by midweek