Grizzlies crowned KIJHL Champs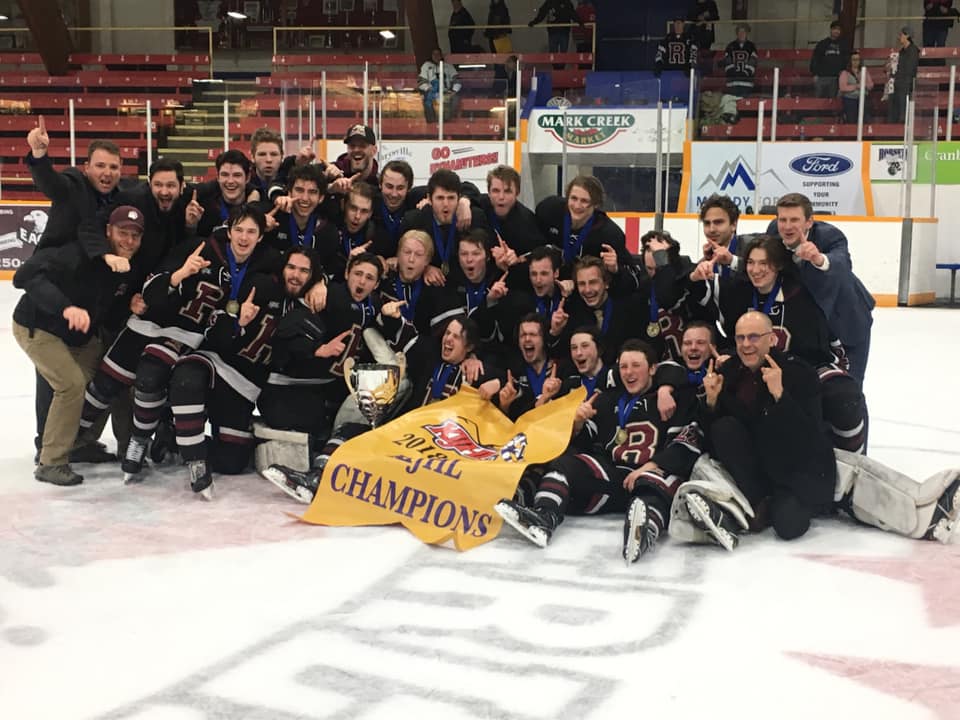 There's a new Kootenay International Junior Hockey League Champion.
The Revelstoke Grizzlies surprised everyone by knocking off the Kimberley Dynamiters in five games to claim the 2019 crown Thursday night in the Bavarian City.
Revelstoke scored three unanswered goals in the third period to defeat the Nitros 4-1 to clinch the best-of-seven Championship Series 4-1.
Carter Anderson, Kaeden Patrick and Ethan Schaffer, into an empty net, scored for the Grizzlies in the third period.
Ryan Skytt had given the hometown Dynamiter a 1-0 lead after 20 minutes before Anderson tied the game in the second.
The teams split the first two games of the series in Kimberley before Revelstoke took advantage of home ice to win Games three and four by identical 5-0 scores.
During the series Revelstoke outscored the defending KIJHL Champs 16-6.
Revelstoke, which upset Kelowna Chiefs in the Okanagan/Shuswap Conference Final, advanced to represent the KIJHL at the Cyclone Cup, set for April 11-14 in Campbell River.
Revelstoke is up against Pacific Coast Hockey Champion North Vancouver Wolf Pack, Vancouver Island winners Victoria Cougars and host Campbell River Storm.
Revelstoke opens the BC Junior B Championship April 11 against Victoria.