Nelsonites hold vigil for victims of Quebec City mosque attack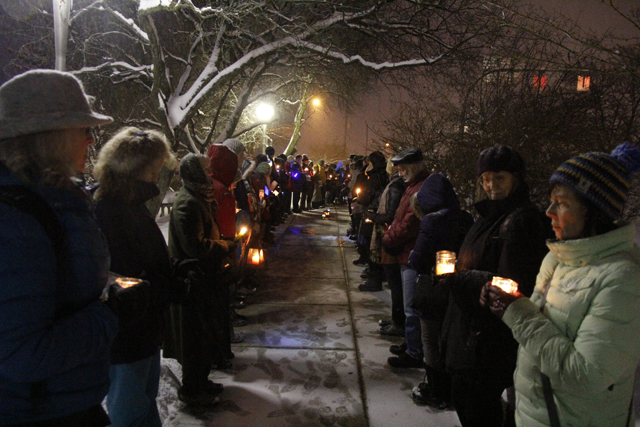 Close to 100 people from all faiths joined together at the Anglican Church in Nelson for a Prayer Vigil & Candlelight Procession after a gunman shot six people last week at a Quebec City mosque.
"It was nice to see everyone come together to show our support for the Muslim community in Quebec," said a person as she left the vigil outside Nelson City Hall.
The Vigil was organized by the Anglican Church in Nelson to show sympathy and support for the victims of the appalling attack at the mosque in Sainte-Foy, Quebec.