Columbia Valley economy takes big hit with closing of Canfor mill at Canal Flats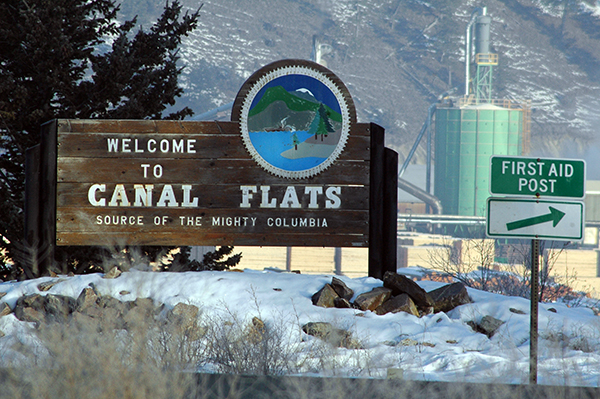 The Canfor Mill as Canal Flats officially closes its doors Monday said the United Steelworkers Local 1-405 in a media release.
As of Monday (November 9), after over a 100 years of sawmill operation in or around Canal Flats that history has come to an end. 
 
"This has been devastating for our members, their families, Canal Flats, surrounding communities and the Local Union" Doug Singer, President of United Steelworkers Local 1-405 in Cranbrook said in the media release.
He added: "This closure including the layoffs in May affect more than 170 employees and related jobs, which is very significant." 
Canfor had announced to their Canal Flats employees on September 9 that the mill would be shutting down Monday.
 
The mill actually ran the last log through the sawmill on September 28 and the last board through the planer on September 30. Since that time our members have been cleaning up and preparing the mill for the closure.   
As of Monday Nov. 9, after over a 100 years of sawmill operation in or around Canal Flats that history has come to an end. 
There has been a few members who have transferred to jobs at Elko or Radium, leaving a large number of members with very few options, especially those who are within ten years of retirement.  
 
"It's going to have a very negative impact on people of Canal Flats and indeed, the entire valley." Singer said.
"Many of the members reside in Canal Flats, Kimberley, Cranbrook and Invermere. These are workers with families and mortgages."
 
During the past two months the United Steelworkers Local 1-405 has been meeting with Canfor  to deal with many issues that needed to be resolved regarding severance, transfers (especially to Elko & Radium), the impact on the employee's pension, benefit coverage, bumping and moving costs.
The United Steelworkers Local 1-405 have addressed everything we can to date.
A Transition Office has been very active at the Canal flats operation which was staffed by one of our union reps to assist employees with any information and assistance they required, who has done a great job with a difficult situation.
The Transition office has been very active and
helpful to our members, along with the assistance of a large number of outside organizations and government agencies which has been very helpful and appreciated.   
 
The Employee and Family Assistance Program (EFAP) has been aware of the situation so counselors have been available to assist our members.
 
"It is very unfortunate that fiber supply and the increased cost of the new market based stumpage system has resulted in the loss of this many members jobs", said Singer.
"We continue in the province of BC to allow massive amounts of log exports, although there are mills that do not have enough timber to run the operations to full capacity," he added.  
Canfor is one of the world's largest producers of sustainable lumber, pulp and paper.