City crews make quick work of Queen Elizabeth Park's rotting Lombardy Poplars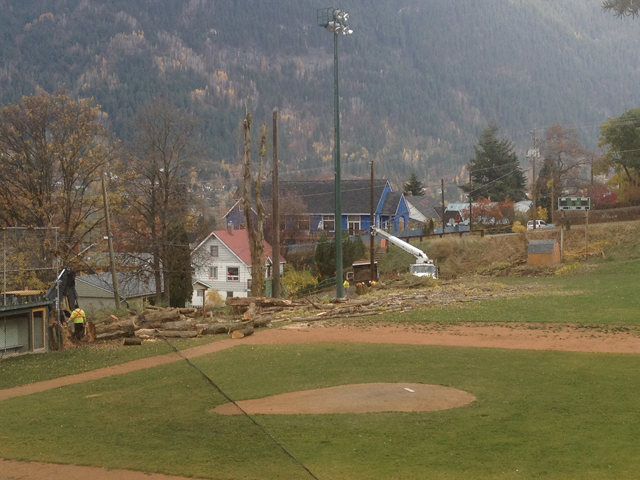 Those rotting Lombardy Poplars at Queen Elizabeth Park in Fairview have been reduce to stumps thanks to City of Nelson Public Works crews.
The trees, many that have reached heights of 80 feet, became a hazard, which forced City staff to take drastic actions.
Queen Elizabeth Park has been the home for Nelson Minor Baseball Assocation for years as well as being used on a limited basis by Nelson Mixed Slopitch.
The Lombardy Poplars have saved many a resident's house in 400 Block of Fourth Street from drifting foul balls from games at Queen Elizabeth Park ball diamond.
Now that the Lombardy Poplars have come down, city staff will begin removing stumps to make way for Columnar Oaks, trees that grows as high as 70 feet tall.