Nelson Selects grab win in U15 Division on opening day of Provincial B Cup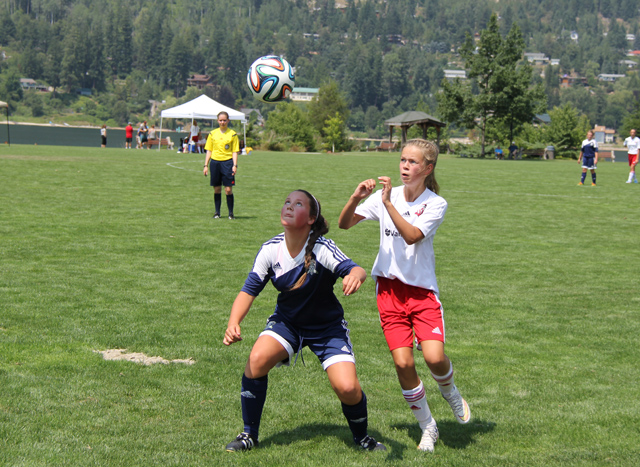 It was a mixed bag for Nelson Selects teams at BC Soccer Provincial B Cup Tournament action.
In Nelson, the U15s were the only squad to taste victory as the Selects edged North Shore 1-0 in opening day action at the Lakeside Fields.
In other action Thursday in Nelson, Selects lost 4-1 to Kelowna in the U13 Division while the U14s failed to score in a 3-0 decision to Kelowna.
In action Thursday in Penticton, the U15s droped a 1-0 decision to Burnaby while the U18's, which won the bronze medal a year ago, thumped Columbia Valley Titans 4-1.
In boy's action, the Selects lost 5-0 to Langley United in the U15s Division.
In 100 Mile House, Nelson Selects played Kelowna United.
Action continues in Nelson Friday with the Selects facing Cliff Avenue of Vancouver in U13 play at 8 a.m.
Nelson meets Vernon in U15 play while the Selects face Surrey United in U14 Girls round robin action.
Both games are at 4 p.m.