Old Man Winter set to arrive in West Kootenay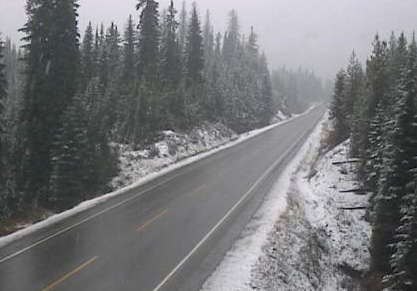 Everyone knew winter was coming, just when.
It's time to put away the shorts and sunscreen and pull out the gloves, toques, scarves as Old Man Winter is heading to BC Monday.
Environment Canada sent out a special weather statement Sunday which covers most of B.C., warning "Cold Arctic air spreading over the interior."
"A strong northerly flow of colder Arctic air will spread across all regions over the next couple of days as a ridge builds over the interior," the Environment Canada weather warning said.
"Cold air will begin to deepen over the Central Interior throughout the day today and across the south on Monday."
The statement went on to say temperatures will drop across many regions as the coldest air so far this season moves in.
"Values will be 5 to 10 degrees below seasonal normal making cold conditions for Remembrance day ceremonies. The colder conditions are expected to persist for most of the new week."
Environment Canada is calling for temperatures in the West Kootenay to dip to minus-3 C for Remembrance Day ceremonies.
Environment Canada also said drivers should expect heavy snow in the higher elevations on mountain passes.
Highway 3, Paulson Summit to Kootenay Pass is expected to see 15 to 25 centimeters of snow through Monday with snow dropping to flurries by the evening as the system exits the region.
The public is advised to monitor future forecasts and warnings as warnings may be required or extended.