New wood stove exchange program benefits communities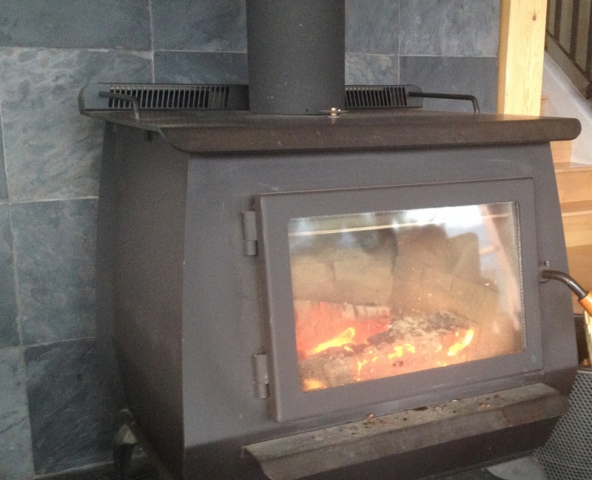 The Province is providing $190,000 to communities throughout British Columbia to encourage residents to replace their old wood stoves with cleaner burning models.
Together thirteen communities/regional districts are receiving funding from the Ministry of Environment through the Wood Stove Exchange Program.
The goal is to have close to 630 stoves exchanged across the province this coming year.
"Many families throughout B.C. heat their homes with a wood stove or fireplace," said Mary Polak, Minister of Environment.
"Our Wood Stove Exchange Program is helping to cut the number of old, inefficient wood stoves in B.C., replacing them with new cost- efficient, environmentally friendly models.
"Families can continue to enjoy a cozy, warm fire while cutting emissions and burning up to a third
less wood."
Since 2008, the B.C. government has partnered with the BC Lung Association to run the wood stove exchange program. The program provides a $250 rebate on the purchase of a new wood-burning, pellet or natural gas stove.
To-date, the Province has put over $2.3 million towards the program, resulting in the purchase of over 6,000 cleaner burning models.
There are approximately 70,000 older model wood stoves still in use throughout the province. Older higher-polluting wood stoves can affect the health of homeowners, neighbours and overall air shed health.
"This is a fantastic partnership with the Province that sees continued success year after year," Scott McDonald, president, BC Lung Association said.
"Positive effects such as improved air quality are being seen in communities throughout British Columbia as a result of the Wood Stove Exchange Program."
Quick Facts: 
The Wood Stove Exchange Program has reduced particulate matter emissions by over 300 tonnes per year benefitting air quality in the 27 communities that have participated.
In B.C., all new wood stoves and inserts sold must meet U.S. Environmental Protection Agency (EPA) or Canadian Standards Association (CSA) emission standards.
New emissions-certified wood stoves burn one-third less wood; and reduce smoke and particulates entering the atmosphere by up to 90%.
More than 6,000 wood-burning stoves have been replaced by cleaner burning models since the Provincial Wood Stove Exchange Program began seven years ago – this equates to an estimated reduction of more than 370 tonnes of particulate matter pumped into the air.
Always use dry well-seasoned wood cut into pieces that are 10-15cm in diameter. Burning "green" or wet wood produces significantly more smoke.
Firewood should be seasoned for at least six months. Burning seasoned wood also saves money by reducing wood consumption by 25%.
The 13 communities/regional districts receiving grants for the 2014-15 wood exchange program are:
Cowichan Valley Regional District
Kootenay Boundary
Central Okanagan
Fraser Valley
Central Kootenay
Bella Coola Valley
Metro Vancouver
Prince George
Regional District of Nanaimo
Campbell River
Bulkley Valley
Alberni
Sunshine Coast