League leading Cariboo Cougars feast on Kootenay Ice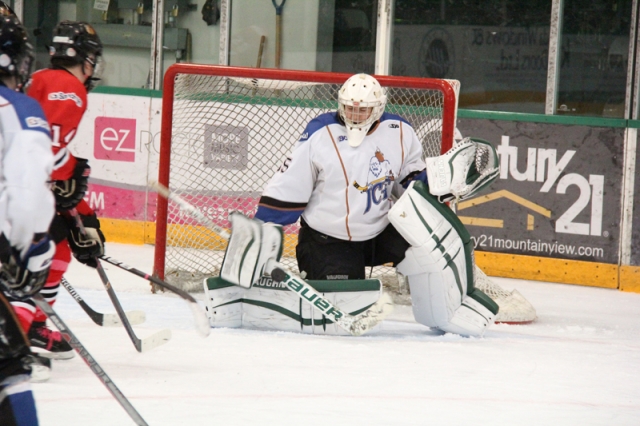 Playing in the friendly confines of the Cominco Arena proved to be, unfriendly, for the Kootenay Ice during a two-game weekend set against the Cariboo Cougars.
The Cougars scored five second period goals to waltz past the Ice 11-1 in the opener of the BC Hockey Major Midget League contest Saturday at the Cominco Arena in Trail.
Sunday, the result wasn't much better as the BCMMHL leaders skated to an 8-1 victory.
Austin Gray led the Cariboo attack in the opener, finishing the game with five points including a pair of goals.
Justin Almeida led the goal scoring attack with three markers.
Shawn Campbell of Castlegar scored the lone goal for Kootenay, which trailed 3-1 after one period and 8-1 after 40 minutes.
Sunday, Kootenay led 1-0 after the first period on a goal by Tyler Van Steinburg of Cranbrook.
However, Cariboo scored twice in the second period to grab a 2-1 advantage before blowing the game open with six third-period goals.
Eight different players scored for Cariboo.
Cariboo improves to 11-2-1 while Kootenay falls to 2-10.
Kootenay is back on the road this weekend, travelling to Vancouver Island to face the South Island Royals in Victoria.
The Royals, 7-7 on the season, are currently fifth overall in BCMMHL standings.