Perkins scores twice to power Bombers past Rockers in West Kootenay Fieldhockey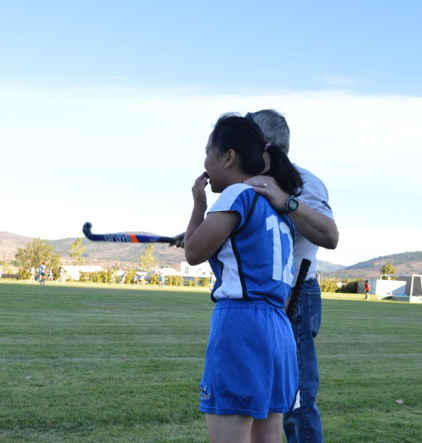 The L.V. Rogers Bombers head into a hectic week on the schedule after edging Stanley Humphries Rockers 3-2 Thursday in West Kootenay Girl's Fieldhockey action at Pass Creek Park in Castlegar.
Naomi Perkins led the Bombers with a pair of goals whbile Nao Butterfield added a single.
Jenna Wheeldon was in goal to register the win for LVR. It was the first time guarding the cage for Wheeldon.
"We had great defence by Lauren Walgren and Emma Gregorich and the mid field is amazing with Hailee Gerun, and captains Naomi Perkins and Allie Zondervan," said coach Val Gibson.
The Bombers return to the pitch Tuesday in to play J. Lloyd Crowe of Trail, Wednesday Stanley Humphries before competing in the Kootenay Tournament Friday and Saturday at Pass Creek.
On Tuesday, October 21the semi final playoff game is being played between the second and third-place finishers in the West Kootenay League.
The Final is set for Thursday, October 23.
There is a wild card game in Kelowna on Tuesday, October 28th for the runner up of the West Kootenay League.