Provincial B Cup Playdowns on tap for Nelson Selects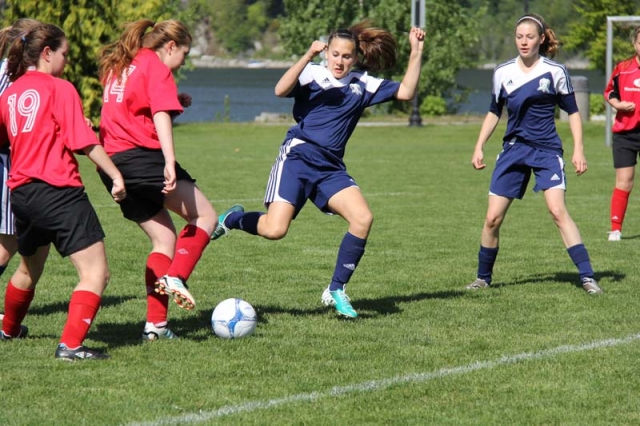 Nelson is sending a full contingent of teams into the Kootenay Provincial B Cup Playdowns set for this weekend at various locations in the region.
The Lakeside Pitch in Nelson is host to three divisional zone playoffs — U15 Girls and U14 and U16 Boys.
The U15 Girl's Selects play a two-game series against Kootenay South with games at 11 a.m. and 3 p.m. Sunday.
The U14 Boy's is locked in a three-team round robin with Creston and Kootenay South. Game one is Saturday at 5 p.m. against Creston with the Kootenay South at 9 a.m. Sunday.
The U16 Boy's play Columbia Valley at 9 a.m. and 1 p.m. Sunday in a two-gaame series.
Cranbrook is the site of the U13 and U16 Girl's tournaments while Trail is the location for the U14 Girls.
The U13 Girls play host Cranbrook in a two-game series.
The U14 Girls travel to Fruitvale to meet Kootenay South and Cranbrook in a three-team round robin.
The U13 Boys received bye into the Provincial B Cup in Prince George while the U17 Boys travel to Creston Sunday to play Cranbrook a seeding game into the B.C. tourney.
Cariboo North forfeited their spot in the U17 Boy's Division giving Nelson Select a bye into the tournament.
The B.C. Soccer Provincial B Cup for girls goes July 4-7 at Inter River Park, North Vancouver while the boy's event is the same time at Rotary Soccer Fields and Glen Thomson Fields in Prince George.